IT'S 2 DAYS to the Prestigious LOVEWORLD AWARDS!!! It's time to Celebrate our dear ISM Partners in Grand Style!!! Holding @ the LoveWorld Conference Center from Monday 11th - Saturday 16th November, immediately after the morning Sessions. See you there!!! #LoveWorldAwards2019 #ismawards #ism #IPPC2019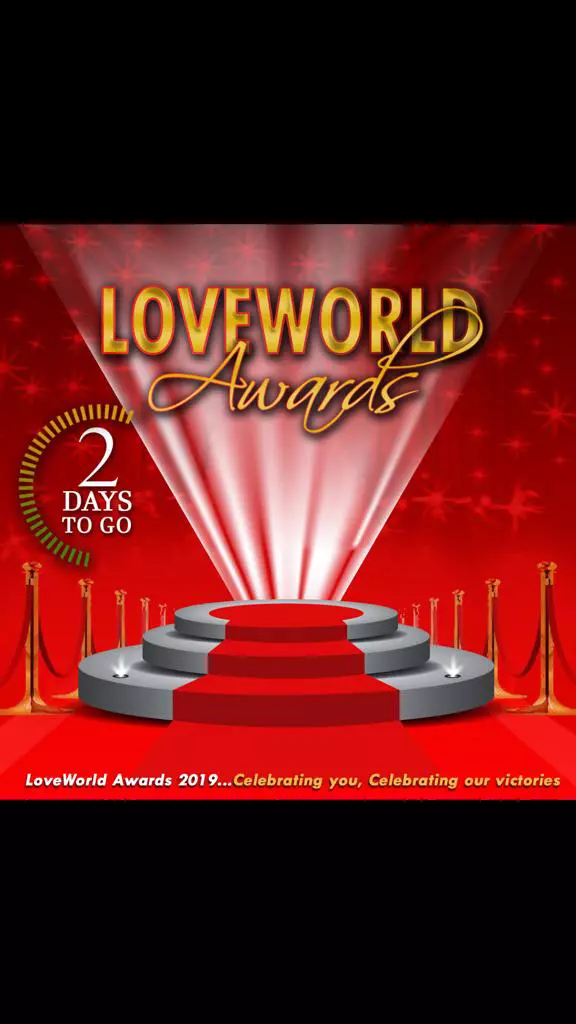 Evelyn Abotsi
commented:
Mighty Eagles, the skies, the seas, the land are ready and prepared for a wonderful flight on the wings of the Spirit. From every nook and cranny, you're converging in a flight pattern of precision and accuracy in singleness of heart and mind for a memorable banquet in the land of our nativity in the earth. Glory to God!
Evelyn Abotsi
commented:
Glory be to God. Mighty and faithful servants of our Great God. Receive your 👑 with joy for an excellent, excellent job done. Glory to God 🙏
When you change,everything around you will change ~Rev Ray Okocha. IPPC 2019 will deliver to me those words that will cause needed and desired changes in me thus changing everything around me from good to excellent. #wealthyminister #phenom #TLB #Hikanotis #Makarios
NEWS: Chookar's interview reposted from Praiseworld radio. #Repost @praiseworld_ • • • • • • . @chookarmusic who is pioneering her own music genre called #ColoursMusic stopped by at the Praiseworld Radio studios to share about her new single #LovingMe . 'Loving Me' is now available for download on PraiseworldRadio.com and across digital stores.
Let the Lord bless your day Amen
JUST CONCLUDED: FOUNDATION SCHOOL GRADUATION #cesazone2
REON fire burning in #SouthAmerica 🌎 🌎 🌎 #reonisunstoppable #reoninallcontinents #reoncitywideconferences #fiestaoflights #reoninyourcity