Lisa: Happy birthday pastor Anna💃🏽💃🏽. You on KingsChat Web
Happy birthday pastor Anna💃🏽💃🏽. You are blessed and highly favoured; there is a multiplication of grace and wisdom upon your life with this new age. As you start this new chapter of your life, there will be nothing but unspeakable joy.... Happy birthday, we love you dearly.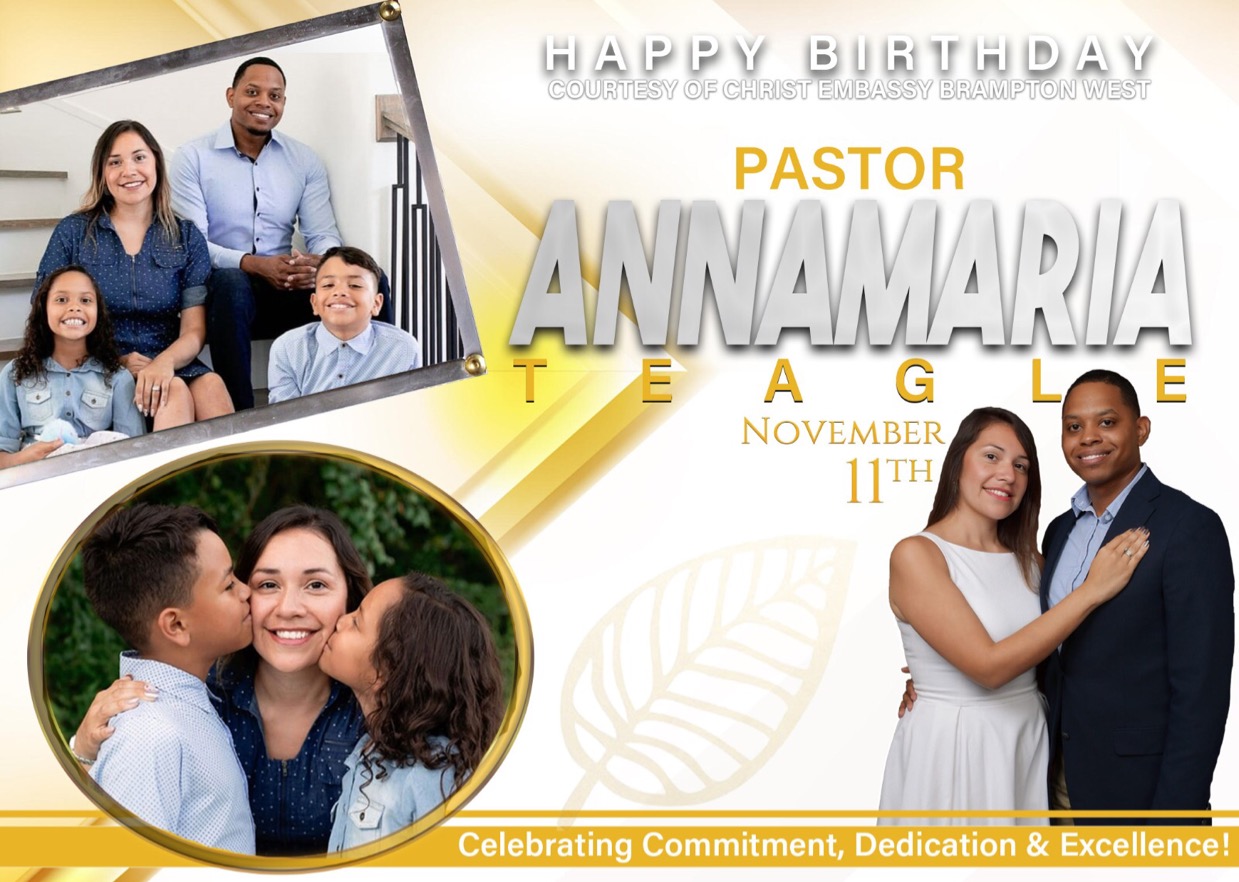 CELL DAY WITH ESTEEMED PASTOR CHIKA ALEX Cell parade/Thanksgiving Beautiful people #CEUMUAHIA #CELLDAY
🌸It's another beautiful Monday in our MONTH OF BLESSINGS!! The Bayelsa State Gubernatorial Election comes up this Saturday 16th November, 2019. Like never before, we will make tremendous power available to bring about God's influence upon the state and for the elections. 🧭Join our Highly Esteemed Zonal Pastor, Pastor Obi Umeasiegbu, The Light of Bayelsa (#TLB) to make power available at tonight's special edition of our Impact Bayelsa Online Prayer Rally (IBOPR). ⏰Time: 7pm tonight Login and participate at: www.impactbayelsa.online Also invite your family and friends to participate tonight on any of these IBOPR social media platforms below: 📍Facebook www.facebook.com/impactbayelsa 📍Youtube https://www.youtube.com/channel/UCQJuntZKDggy3tk_15fUhfQ 📍Instagram: Christembassybayelsa 📌ONE MEETING, STATE-WIDE IMPACT!!! #IBOPR #IMPACTBAYELSA #TLB #CEBAYELSA #THELANDOFGRACE #NSSZONE1
#Imcc2019awards #thankyou2019sponsor #thankyoupastorchrisforimcc2019 #Imcc2019 #imcc19
When someone is sick in your home, don't run helter-skelter, looking for help; take charge and declare, "In the Name of Jesus Christ, I rebuke the pain; I rebuke the affliction!" Mention the sickness and command it to go!
Live at the Loveworld Awards #lovewordawards2019
GOD TALK TO THE MAN WHO CARES.
#Imcc2019awards #thankyou2019sponsor #thankyoupastorchrisforimcc2019 #Imcc2019 #imcc19
💃💃💃💃BREAKING NEWS!!! Product Soft Launch @the ongoing IMCC 2019 ...KingsConference Video App now available 🤸🏼‍♀️🤸🏼‍♀️🤸🏼‍♀️🤸🏼‍♀️ Watch Out for more on this new level for your conferencing experience on KingsChat!!! #imcc2019 #thankingourimcc2019sponsors