Happy Birthday Dear Pastor Shelly Thanks for your love for the Lord and our MOG. Thanks you for all you do in church & ministry. The Lord bless you more and more and you will see the manifestation of the supernatural in your life and all that concerns you. I love you.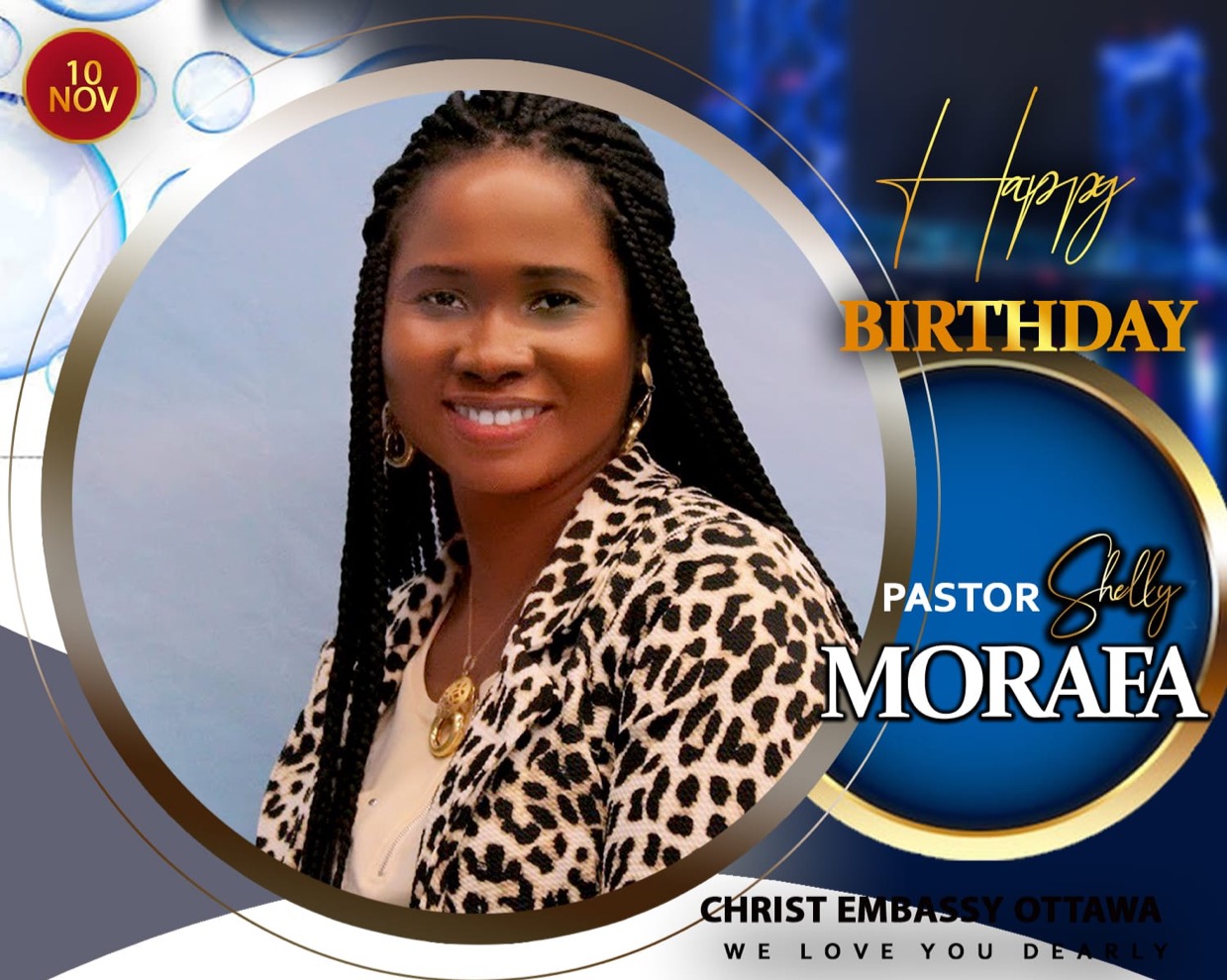 Pastor Shelly Morafa
commented:
Thank you very much Pastor Joseph for your kind words and the opportunities given to me. You are greatly appreciated.
CELL DAY WITH ESTEEMED PASTOR CHIKA ALEX Cell parade/Thanksgiving Beautiful people #CEUMUAHIA #CELLDAY
Over 40 Citywide conferences and Fiesta of Lights exhibitions! Ministries were moved to higher realms of Glory! This is just the beginning, REON 🔥🔥🔥is unstoppable! #reonisunstoppable #reoninallcontinents #reoncitywideconferences #fiestaoflights #reoninyourcity #Teamreon5
Mighty Warrior Dressed for battle Holy Lord of all is He Commander in Chief Bring us to attention Lead us into battle To crush the enemy
All hail our Top 9th- 6th Partners 2019- The year of LIGHTS #InnerCityMission Loveworld Awards for CE Ministry Centres and Zones. 6th Position- CE Mid West Zone 7th Position- CE Abuja Zone 8th Position- CE Benin Zone 1 9th Position- CE Portharcourt Zone 3 #EveryChildisyourChild #EndChildpovertynow #Ippc2019
Over 40 Citywide conferences and Fiesta of Lights exhibitions! Ministries were moved to higher realms of Glory!  This is just the beginning, REON 🔥🔥🔥is unstoppable! #reonisunstoppable #reoninallcontinents #reoncitywideconferences #fiestaoflights #reoninyourcity #Teamreon5
Over 40 Citywide conferences and Fiesta of Lights exhibitions! Ministries were moved to higher realms of Glory!  This is just the beginning, REON 🔥🔥🔥is unstoppable! #reonisunstoppable #reoninallcontinents #reoncitywideconferences #fiestaoflights #reoninyourcity #Teamreon5
Over 40 Citywide conferences and Fiesta of Lights exhibitions! Ministries were moved to higher realms of Glory!  This is just the beginning, REON 🔥🔥🔥is unstoppable! #reonisunstoppable #reoninallcontinents #reoncitywideconferences #fiestaoflights #reoninyourcity #Teamreon5
Over 40 Citywide conferences and Fiesta of Lights exhibitions! Ministries were moved to higher realms of Glory!  This is just the beginning, REON 🔥🔥🔥is unstoppable! #reonisunstoppable #reoninallcontinents #reoncitywideconferences #fiestaoflights #reoninyourcity #Teamreon5