Christ Embassy Canada: 💥CELEBRATING ONE SO SPECIAL. HAPPY on KingsChat Web
💥CELEBRATING ONE SO SPECIAL. HAPPY BIRTHDAY DEAR PASTOR ANNA TEAGLE!💥 THANK YOU FOR YOUR UNWAVERING LOYALTY AND COMMITMENT TO THE GLOBAL VISION OF OUR DEAR MAN OF GOD, REV. (DR.) CHRIS OYAKHILOME PHD D.D. THANK YOU FOR BEING A PILLAR IN THE HOUSE OF GOD AND FOR ALL YOU DO IN OUR REGION. KEEP SHINING. WE LOVE YOU DEARLY. GOD BLESS YOU. #BLESSINGS #CANADA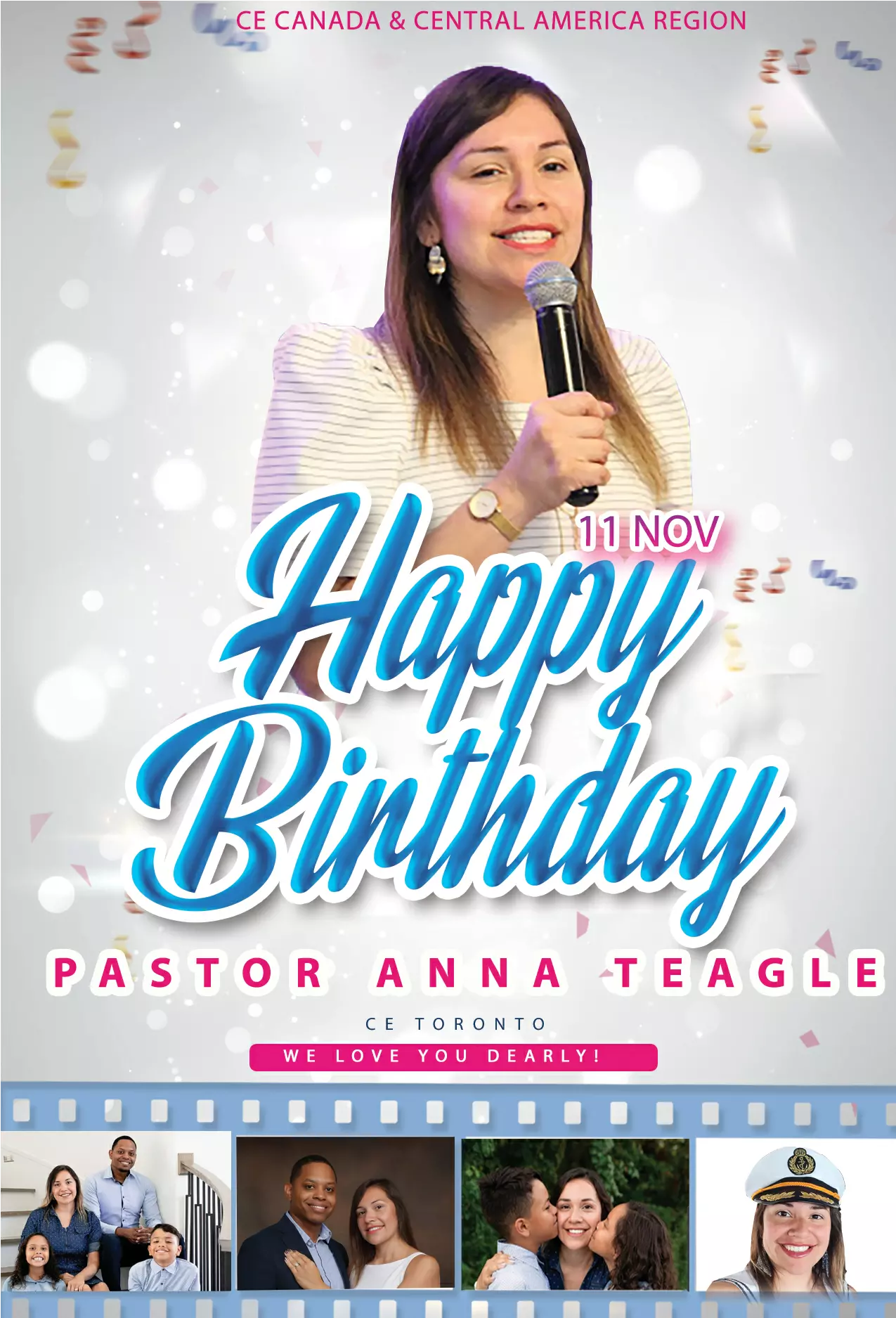 I.T.P.L.C 2019. GLORY TO God, As we await the coming of our man of God. Rev.Dr Chris oyakhilome. Pastor we super ready for you. 😍😍😍😍😍😍😍😍😍😍😍. #ITPLC2019. #LOVEWORLDTEENSMINISTRY. #CEMWZ. #CEEKPANREAL.
Some days are special bcus of events dat took place. 2day 4me is a day of blessing bcus dis day God's package of blessing clothed in human body a new creature& a minister of d gospel Pst Bolanle my wife& Ololufe was born. Happy birthday Pst Bolanle. I love u& I'm proud 2say it
⭐A Refreshing Thought For You Today⭐ Tuesday, 12 November 2019. Being born again, you are God's shrine; His mobile headquarters. Everywhere you go, He goes. DOWNLOAD THE NEW RHAPSODY APP 3.0 TODAY. CLICK ON THIS LINK: bit.ly/2NUfDYN
What a way to begin a new year.... In a meeting with the President. Psalm 2:7-9 The Message (MSG) Let me tell you what God said next. He said, "You're my son, And today is your birthday. What do you want? Name it: Nations as a present? continents as a prize? Glory To God!!!
Ministers around the world have discovered the true riches of the Word in Rhapsody of Realities. #reonisunstoppable #reoninallcontinents #reoncitywideconferences #fiestaoflights #reoninyourcity #Teamreon4 #reonafrica
1 Cor 3:16, "Know ye not dt ye are d temple of God, & dt d Spirit of God dwelleth in u?" The word translated, "temple" is d Greek word, "Naos," which also means shrine; d shrine where d God-presence is. That's who I am—God's shrine; His mobile HQ. Everywhere I go, He goes #ROR
ITPLC is today by 8...dont miss it for anything in the world...who knows?our Man of God can come today ...I'm so exciteddddd!!!! Glorryyy #ITPLC2019 #LWTEENSMINISTRY
Celebrating God's own🤗. God's headquarters. Celebrating God's image😘. God's 💋Shirine. God's mouth piece 👄 #celebratingexcellence #pjo1118 #cemidwestzone #teens/youthministry #ceekpanreal