Brighten Silas: Happy Birthday ma. I celebrate on KingsChat Web
Happy Birthday ma. I celebrate passion & beauty She is inspiring great dreams, raising champions, she is an award winner, she is leading the way, a trailblazer, a woman of substance. One who is diligent & committed, who heart beat for the gospel. . Thank you 4 your inspiration.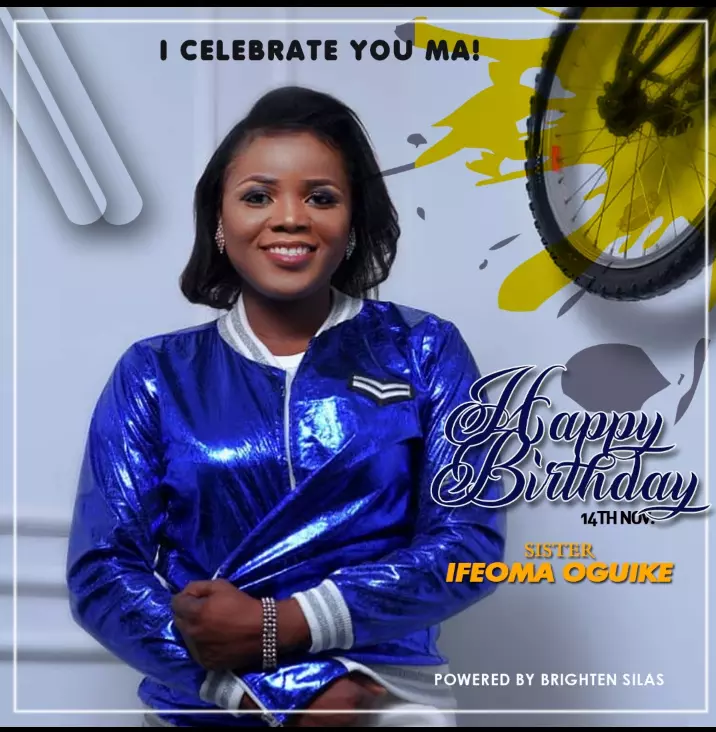 This is the day that the lord has.I join the hosts of heaven to celebrate my esteemed Regional Pastor.Thank you so much sir for your labor of love towards me,thank you for your labor of love for CE Sierra Leone. We love you dearly sir #LuminaryPAI #PAI1411 #ewcavz5 #KissyRocks
A special dad, full of love and believes in me no matter what. "I LOVE YOU DEARLY DAD"
Happy Birthday to the wife of my youth. Thank you for your commitment to the gospel of Jesus Christ through the years. This year for you is an EXCELLENT one full of His Glory, Grace, Splendour and Magnificence. Happy Birthday!! Everyone join me to celebrate EXCEPTIONALISM!!
Celebrating our Champion Celebrating our Hero Celebrating our Gift from God Celebrating a Serial Achiever Celebrating a Compendium of Faith Celebrating a Beacon of Light Celebrating an Icon of Love Celebrating an Embodiment of Wisdom Celebrating a Man Sent from God. You have indeed changed our lives Sir We are forever glad to be associated with you. Thank you for teaching us how to follow our Man of God. Thank you for shining the light in our various nations. Thank you for making us relevant to the vision of our Man of God. Thank you for teaching us faith, hope and love. Happy Birthday Sir! We love you so dearly! #LUMINARYPAI #PAI1411
God His Great and kind, for Great His thou faithfulness OH God morning by morning I see all I need your Hands have provided Great His your faithfulness Lord unto me... HAPPY BIRTHDAY TO ME.