#HornOfAfrica: Happy Birthday to a father on KingsChat Web
Happy Birthday to a father with a large heart. You are so loving, caring, accommodating, kind, and yet very principled. Thank you for illuminating our lives. Thank you for being a worthy example for us to follow. Thank you for showing us plainly the heart of the father. Thank you for insisting on excellence, and bringing out the best in us. Thank you for making us disciples of our Man of God Pastor Chris. We are honoured to stand hand in hand with you in the gospel of our Lord Jesus Christ. Happy Birthday Dad! We love you so dearly Sir!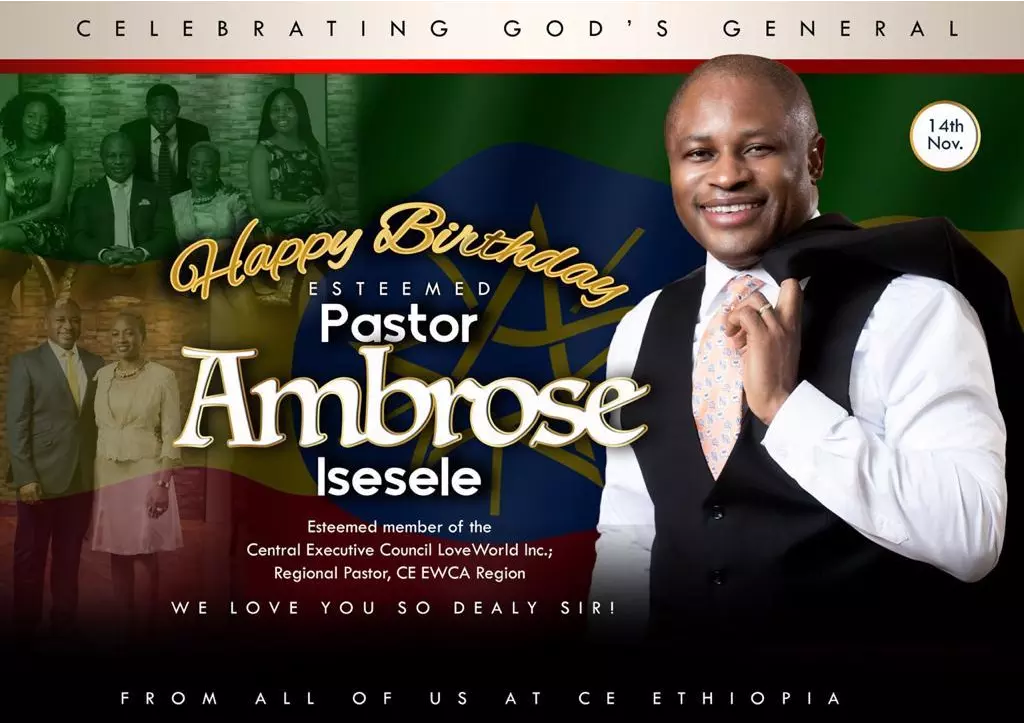 Congratulations Pastor Sir! Thanks for inspiring us always. #cebeninzone1
Happy Birthday Pastor Ose! We love you! ❤️❤️❤️🎉🎉🎉 #singingchallenge #Pose1115
God His Great and kind, for Great His thou faithfulness OH God morning by morning I see all I need your Hands have provided Great His your faithfulness Lord unto me... HAPPY BIRTHDAY TO ME.
https://www.kingsch.at/p/cjE4ckZ
Happy Birthday Dad! Too many thoughts to ponder. What a man...Oh what a man Such a gift you are to me, the church, and the world. What humility, love, passion and inspiration. Time & space will fail me. Words & thoughts will fall short. Thanks for everything Sir #LUMINARYPAI
KINGSCHAT RSS FEEDS! Keep up to date with all the latest news from all around the World on KingsChat Entertainment, Sports, Music and more, all at your finger tip. FOLLOW THE SUPERUSERS (BBC NEWS, FOX NEWS, FOX ENTERTAINMENT, REUTERS, GOAL.COM, SKY NEWS, CBN NEWS, ETC.) TODAY!!!