I love the way you love me, ma! Celebrating Blessings everywhere - and this celebration will never end! Happy Golden Jubilee to the Director of all Loveworld Networks! #pose1115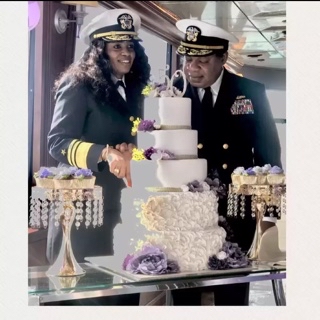 Lynn Ngwenya
commented:
GLORRRRRRRRRRYYYYYYYY!!! GLORRRRRRRRRRYYYYYYYY!!! GLORRRRRRRRRRYYYYYYYY!!! Quintessential!!!!!!!. Wow! Wow!! Wow!!!. It's such a JOY💃💃💃💃💃💃💃 and it gives me pleasure to say HaPpy HapPy birthday Pastor Ose Ma; a beauty with brains!!!.We celebrate an iconic, heroic and euphoric treasure without measure after the order of Christ Himself.We celebrate a representation and presentation of all-things-Holy Spirit and God's elect.A quintessence of rare, unique, unquestionable and even unquantifiable beauty, vitality, divinity, revelations out of heaven's resource base; unparalleled yet at par with Christ's epignosis par excellence.We take a bow.Thank you for being a mighty woman of substance and unsearchable depth; full of the essence of the Spirit without measure.Thank you for being a real definition,depiction even description in all actions and reactions of Proverbs 31.A centre of God's holiness and godliness even righteousness that centers and revolves as it evolves around God's first-fruit.A fruitful, beautiful, prayerful even joyful personality, rooted in God's marvelous, wondrous even rapturous Kingdom of LIGHT.A symbol of illumination in the nations of this world, illustrious, glorious and prestigious in every way, anyway and anyday. Thank you for being a perfect and balanced example of dignity who takes responsibility and accountability of their Christianity.For this, we are truly grateful and thankful. Thank you for presenting to us so much to learn and for honouring the call to expand the Kingdom of God; exponentially so. Thank you for not being apologetic in your spiritual vision and mission to reach and save the world. #POSE1115 #BestMomEver #celebratinggreatness
Sis Aku O
commented:
Glory! Congratulations Sir! And Ma. I live you all 💓💓💕😍🙏♥️💕😍
ITS A RED CARPET PARTY THIS YEAR!!! With so much fun, games, dance and exciting gifts to be won. You don't want to miss the red carpet events this year exclusively at the LOVEWORLD AWARDS @ LCC. Watch this video 👇👇👇RED CARPET RETRO!!
Special Appreciation to Esteemed Pastor Biodun Lawal and CE USA Region 2 for sponsoring ITPLC 2019. We Appreciate You Sir. #itplc2019 #lwteensministry
Pastor Sir, Pastor Chris is our Man of God but he doesn't know me yet,the CEC members are mighty but they don't know me yet;I can proudly say you know me and you raised me.I am blessed because GOD put me in your care and today I am who I am.HBD PASTOR SIR I 💗U #pksaah1106
MORE #PHOTOHIGHLIGHTS FROM SUPER WEDNESDAY WITH OUR HIGHLY ESTEEMED MOST REVEREND -LUNCH HOUR EDITION. #CEAMC
Daddy's Princess!!! 💃💃💃💃 #alltimeprincess Happy birthday
Happy birthday Pastor Kobby Saah... I celebrate you Sir for real !!! #pksaah1106
SAVE THE DATE! #LoveWorldAwards2019