Affirmation Train: #AFFIRMATIONTRAIN 15TH NOVEMBER. I affirm on KingsChat Web
#AFFIRMATIONTRAIN 15TH NOVEMBER. I affirm that I am in God's place for my life! The Word of God is in my heart and my mouth; and as I think and meditate on the Word today, the circumstances of my day align with the will and purpose of God for me! I attract myself only to thoughts that are consistent with my destiny in Christ-thoughts of victory, increase, success, health, and strength. I am in Christ; I am not a child of chance. God has prearranged my life for good. I walk those paths that have been laid out for me before the foundations of the world and I prosper in all my ways. I am sensitive to the leading of the Spirit and my heart is open to fresh ideas and innovations. I refuse to live a life of excuse and procrastination. I am on the right path; enjoying God's manifold riches in every area of my life. I'll never be helpless in life; for God has the right people at the right place and at the right time to favour my course. The lifting power of God is at work in me, thus, when men are cast down, there's a lifting up for me. I have enough time and whatever time it is that is left, is enough to finish all that God has put in my heart to do. I've gained the speed of the spirit and I will finish my course with great joy. Glory to God. SPEAK IN OTHER TONGUES NOW • Be bold to say the same things that God has said concerning you in His Word. That is what takes you beyond salvation, to enjoy the benefits of salvation ~ Pastor Chris Oyakhilome. You Can Now Reach Us On: • info@affirmation-train.org • www.affirmation-train.org God Bless You. #ippc2019 #blessings #newlevel #ministry #talkingsession #church #affirmationtrain #consciousness #blessed #wehavemoved #imcc19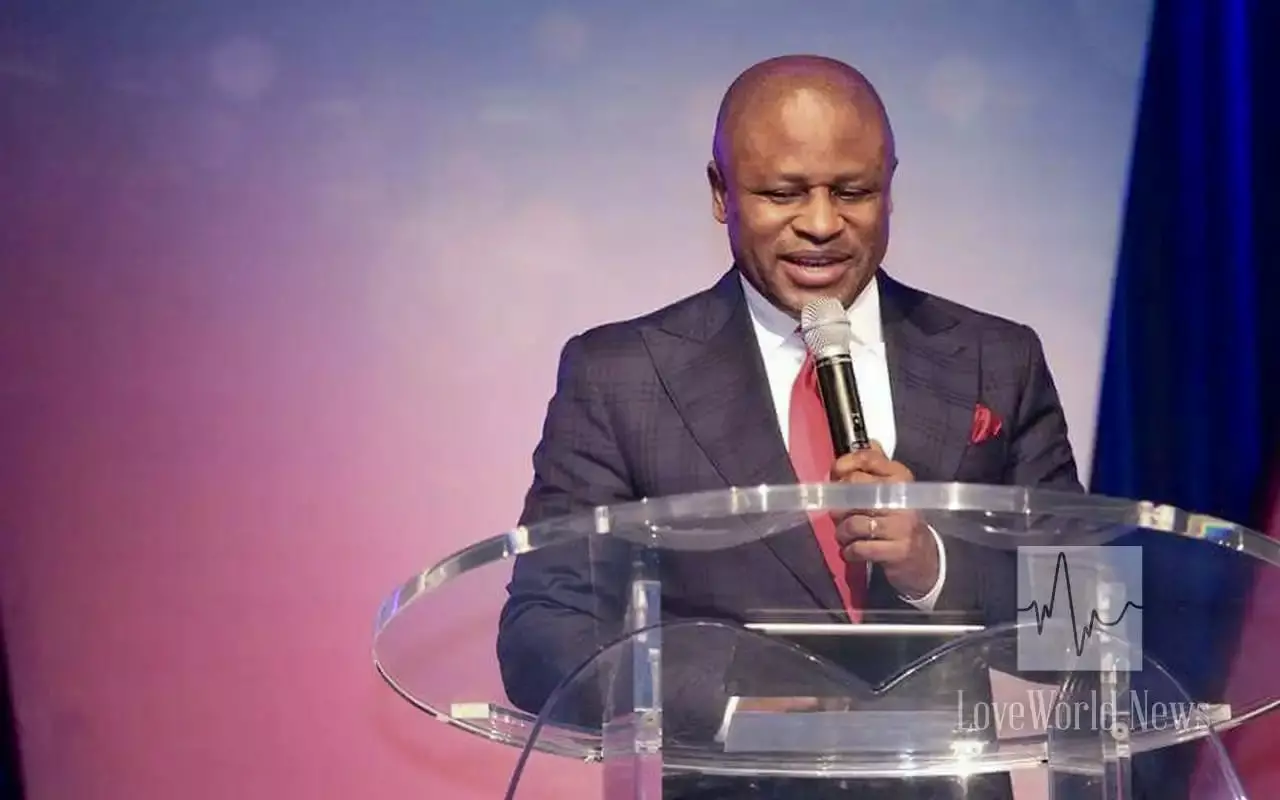 Counting up to my pastor's birthday
*Rhapsody Of Realities* _LIGHT IN A DARK WORLD_ *Friday, November 15th 2019* _Pastor Chris_ *Arise, shine; for thy light is come, and the glory of the LORD is risen upon thee. For, behold, the darkness shall cover the earth, and gross darkness the people: but the LORD shall arise upon thee, and his glory shall be seen upon thee (Isaiah 60:1-2).* There's so much evil, wickedness, and persecution in the world today, and many are troubled as a result. But it's actually a fulfilment of the Scriptures; the Bible says, "This know also, that in the last days perilous times shall come 2 Timothy 3:1). The ensuing verses 2-5 enumerate some of the evil that'll characterize these last days: "People will be lovers of themselves, lovers of money, boastful, proud, abusive, disobedient to their parents, ungrateful, unholy, without love, unforgiving, slanderous, without self-control, brutal, not lovers of the good, treacherous, rash, conceited, lovers of pleasure rather than lovers of God—having a form of godliness but denying its power…" (2 Timothy 3:2-5 NIV). Now, while all these are happening, something even bigger will be taking place as well. The Bible says, "For, behold, the darkness shall cover the earth, and gross darkness the people: but the LORD shall arise upon thee, and his glory shall be seen upon thee. And the Gentiles shall come to thy light…" (Isaiah 60:2-3). Notice the underlined portion, and then recall what we read in our opening scripture. Irrespective of the darkness and evil in the world in these last days, you're to shine ever so brightly. He says, "...the Gentiles shall come to thy light"; this is much more than God's light shining upon us, and His glory seen in us. Rather, it's us bringing forth a new season; a new day. Think about it this way: when Jesus came, He brought forth the new creation; He raised sons of God; that was His purpose. Then He said concerning us, "Ye are the light of the world. A city that is set on an hill cannot be hid" (Matthew 5:14). So, what's happening is, while there's darkness in the world, we're not waiting for the light of God to shine; rather, we shine, for He's made us His light in a dark world. How do you shine? It's by acting out God's Word; living out the Gospel; doing the works of God. Matthew 5:16, "Let your light so shine before men, that they may see your good works, and glorify your Father which is in heaven." Glory be to God! *CONFESSION* *I'm the light of the world, and my light shines everywhere, dispelling evil, wickedness and other works of darkness; ushering men into the glorious liberty of the sons of God. Hallelujah!* FURTHER STUDY: Luke 12:35 Let your loins be girded about, and [your] lights burning; 2 Corinthians 4:6 For God, who commanded the light to shine out of darkness, hath shined in our hearts, to [give] the light of the knowledge of the glory of God in the face of Jesus Christ. 1 Thessalonians 5:5 Ye are all the children of light, and the children of the day: we are not of the night, nor of darkness. 1 YEAR BIBLE READING PLAN: Hebrews 12:1-13 & Ezekiel 11-12 2 YEAR BIBLE READING PLAN: John 12:12-19 & 1 Chronicles 15 #cekano #nnwz2
Happy Birthday @pose you are indeed a blessing to this generation. I celebrate an icon today. You have impacted my in ways I can't explain. I love you plenty mum.
#AFFIRMATIONTRAIN 15TH NOVEMBER. I affirm that I am in God's place for my life! The Word of God is in my heart and my mouth; and as I think and meditate on the Word today, the circumstances of my day align with the will and purpose of God for me! I attract myself only to thoughts that are consistent with my destiny in Christ-thoughts of victory, increase, success, health, and strength. I am in Christ; I am not a child of chance. God has prearranged my life for good. I walk those paths that have been laid out for me before the foundations of the world and I prosper in all my ways. I am sensitive to the leading of the Spirit and my heart is open to fresh ideas and innovations. I refuse to live a life of excuse and procrastination. I am on the right path; enjoying God's manifold riches in every area of my life. I'll never be helpless in life; for God has the right people at the right place and at the right time to favour my course. The lifting power of God is at work in me, thus, when men are cast down, there's a lifting up for me. I have enough time and whatever time it is that is left, is enough to finish all that God has put in my heart to do. I've gained the speed of the spirit and I will finish my course with great joy. Glory to God. SPEAK IN OTHER TONGUES NOW • Be bold to say the same things that God has said concerning you in His Word. That is what takes you beyond salvation, to enjoy the benefits of salvation ~ Pastor Chris Oyakhilome. You Can Now Reach Us On: • info@affirmation-train.org • www.affirmation-train.org God Bless You. #ippc2019 #blessings #newlevel #ministry #talkingsession #church #affirmationtrain #consciousness #blessed #wehavemoved #imcc19
Yipeeee Yeeeeeee💃💃💃Its GOLDEN JUBILEE 🎂 Blissful Birthday Exquisite Mom👌 Love you❤Love you❤Love You❤ #POSE1115
Our highly Esteemed Pastor Ose Oyakhilome! We celebrate a distinct and special Jubilee in you Ma. Words will not fully explain your importance and the impact you have made in our region for the years gone by and the continued influence as the Director of Loveworld networks. Thank you for being a special gem in all our lives!