LMAM BAYELSA: AND WE ARE LIVE🎀🌟😎 ITS on KingsChat Web
AND WE ARE LIVE🎀🌟😎 ITS LIMA 2019💥💥💥 HOTTER THAN FIRE🌟❣🌟 ON ALL LOVEWORLD NETWORKS 🎀🌟🎀 ON FACEBOOK@LOVEWORLDUSA ON YOU TUBE@PASTORCHRISLIVECHANNEL ITS TIME TO GET YOUR GROOVE ON💃💃💃💃💃💃💃 TELL 📢📢US YOUR ⚘🍎EXPECTATIONS 🍎🍎 WHO DO YOU THINK WILL WIN SONG OF THE YEAR😎📯😎📯📯📯 👇👇👇👇👇👇👇👇👇👇👇 DROP YOUR COMMENTS BELOW 🍎🍎🍎🍎🍎🍎🍎🍎🍎🍎🍎 #CEBAYELSA #TLB #NSSZONE1 #LMAM #DERISO #LMAMINT #CEUGHELLI #CESAPELE #LMAMBAYELSA #NSSR #SPIRITUALBEATZ #PASTORCHRISGENERATION #PASTORCHRISLIVE @LM@LMAM #LIMA #LIMA2019 #HOTTERTHANFIRE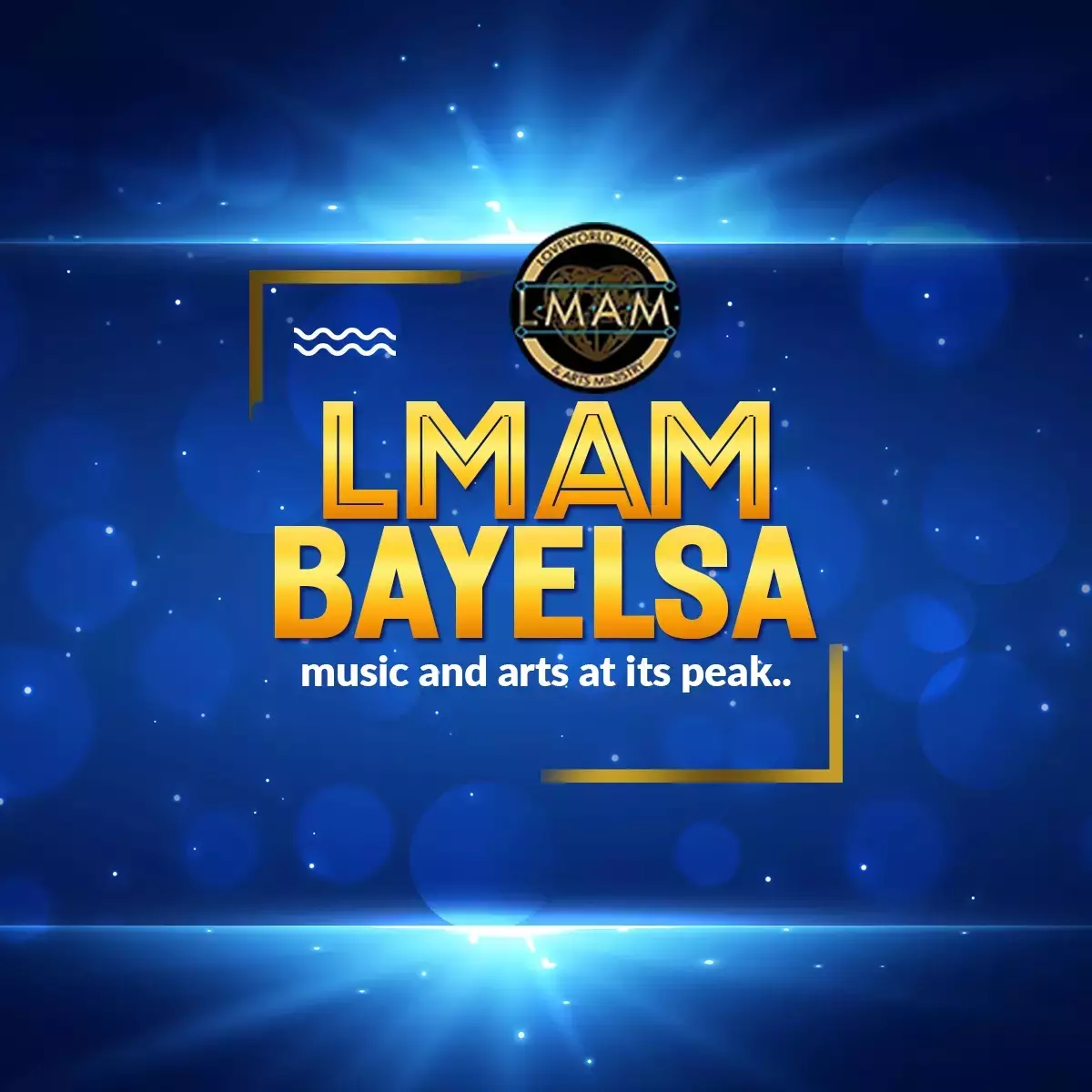 AND WE ARE LIVE🎀🌟😎 ITS LIMA 2019💥💥💥 HOTTER THAN FIRE🌟❣🌟 ON ALL LOVEWORLD NETWORKS 🎀🌟🎀 ON FACEBOOK@LOVEWORLDUSA ON YOU TUBE@PASTORCHRISLIVECHANNEL ITS TIME TO GET YOUR GROOVE ON💃💃💃💃💃💃💃 TELL 📢📢US YOUR ⚘🍎EXPECTATIONS 🍎🍎 WHO DO YOU THINK WILL WIN SONG OF THE YEAR😎📯😎📯📯📯 👇👇👇👇👇👇👇👇👇👇👇 DROP YOUR COMMENTS BELOW 🍎🍎🍎🍎🍎🍎🍎🍎🍎🍎🍎 #CEBAYELSA #TLB #NSSZONE1 #LMAM #DERISO #LMAMINT #CEUGHELLI #CESAPELE #LMAMBAYELSA #NSSR #SPIRITUALBEATZ #PASTORCHRISGENERATION #PASTORCHRISLIVE @LM@LMAM #LIMA #LIMA2019 #HOTTERTHANFIRE
THE FUTURE AFRICA LEADERS FOUNDATION COMMENDATION AWARDS Still Celebrating our Top Partners in the 4th position The Highly Esteemed Pastor Akin Oketunji, Zonal Pastor, Christ Embassy Douala, East West Central Africa Zone 4. #CelebratingLights #LoveworldAwards #FALF
https://www.kingsch.at/p/YzhrU1B
Behind the scenes LIVE from the Control Room at the LIMA Awards. Watch now on LoveWorld USA, all LoveWorld stations and many other platforms!!!
Awesome moment. Thank you pastor Sir for this opportunity. #ewcaz4 #ippc2019
ARE YOU CONNECTED YET? #Hotterthanfire Experience every moment of this groove tonight! https://cetunes.org/station?id=lima2019 Don't forget to leave a comment!
It's a Holy Ghost Party, Victories everywhere- Pastor Ose Oyakhilome! Tune in now! Watch the 2019 Loveworld International Music & Arts Awards with Pastor Chris now on  Loveworld Plus. www.loveworldplus.tv/watch  #limaawards2019 #Pastorchris
HAPPENING NOW!!!!! LIMA 2019 - HOTTER THAN FIRE!!! Watch LoveWorld Music & Arts Awards LIVE RIGHT NOW! - MITV - Silverbird TV - LTV - Superscreen - NTA Network - YouTube - Pastor Chris Channel - LoveWorld Plus on TV & Facebook - LoveWorld SAT on TV & Facebook - LoveWorld USA on TV & Facebook - LoveWorld TV UK on TV & Facebook - CEFlix Don't miss it! Please share with others. God bless you #LIMA