ISM AWARDS 2019!!! Still celebrating our Top Partner in the 28th position - Pastor Bezalel Nganbo of Christ Purpose Church, Kenya. Thank you for your outstanding partnership which made a difference in the lives of millions of ministers at the International School of Ministry in 2019! #LoveworldAwards2019 #ismawards #IPPC2019 #ism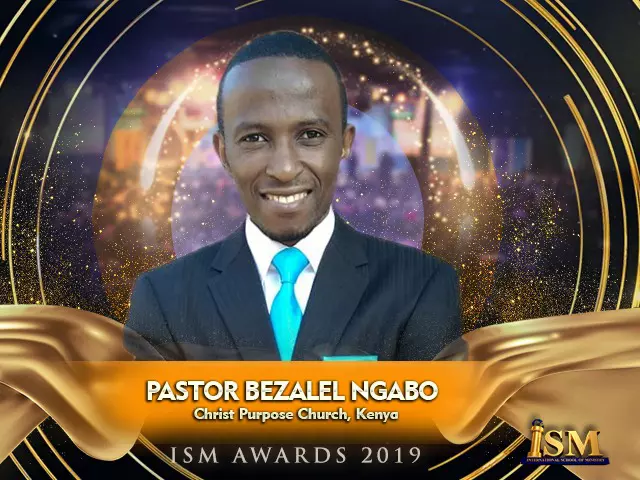 Evelyn Abotsi
commented:
Praise the Lord! Congrats Pastor 🎉🎉. Kenya is at a new level. Amen!
Learn more in today's Rhapsody. Good day...
Don't look at the task; look at the grace that is available. #IPPC2019 #CECanada #CEScarborough #TheElite
Grade 1 ballet exam in Rusternburg
ISM AWARDS 2019!!! Still celebrating our Top Partner in the 30th position - Pastor Carol Frank of The Light House, United Kingdom. Thank you for your outstanding partnership which made a difference in the lives of millions of ministers at the International School of Ministry in 2019! #LoveworldAwards2019 #ismawards #IPPC2019 #ism
Meet your favourite LoveWorldSAT stars at our Exhibition Stand Live and Direct. We are here at Campus D, Billingsway! #ippc2019 #loveworldsat #exhibition2019 #loveworld
Don't leave the next generation with giants you were suppose to slay. #ITPLC2019 #LWTeensMinistry #TeensMinistryCanada #TheElite #CECanada #CEScarborough
#LIMAANEWS, McPhenom from the newly formed band at the LIMA Awards 2019 was seen performing the new rap song "Provoked", that is said to debut in the year 20tomorrow... McTrinity is said to be the name of the Band to watch out for at the next #LIMAA which consists of McPhenom, McTongues and McFree. Tune in for more on your favourite Duper Superuser! #hotterthanfire #LIMA2019 #LIMA2019withPastorChris #yourlaughworld
Happy Birthday Esteemed Deaconess Abiodun Rotimi -Alfred. Thank you for all you do in ministry. I love and appreciate you dearly ma.