ISM AWARDS 2019!!! Still celebrating our Top Partner in the 10th position - Pastor George Gad of Light of Life Ministry, Egypt. Thank you for your outstanding partnership which made a difference in the lives of millions of ministers at the International School of Ministry in 2019! #LoveworldAwards2019 #ismawards #IPPC2019 #ism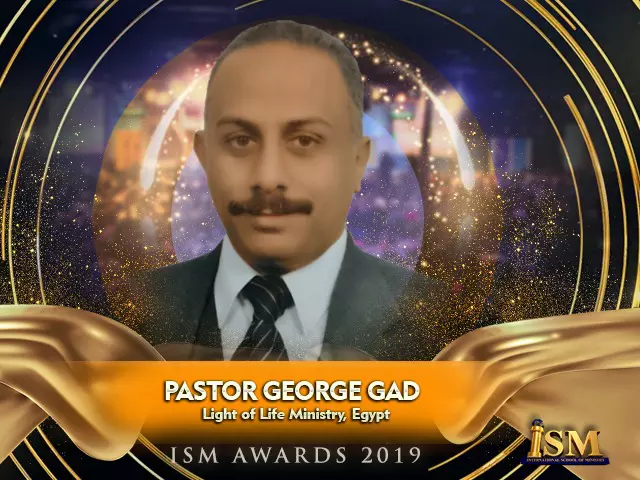 Pastor Choolwe
commented:
Congratulations Pastor thank you for all you do for many ministers around the world through your partnership
ISM AWARDS 2019!!! Still celebrating our Top Partner in the 15th position - Bishop Mamadou Karambiri of Centre International de Evangelization, Burkina Faso. Thank you for your outstanding partnership which made a difference in the lives of millions of ministers at the International School of Ministry in 2019! #LoveworldAwards2019 #ismawards #IPPC2019 #ism
I've come to realize that I am much more than I have been thinking. I possess much more than I knew... And in this journey of life I AM LIMITLESS!🙌🏼 It's better experienced than explained and I'm happy to receive these revelations in my spirit💃🏼. #IPPC 2019
The moment when you accept your unacceptants... Thank you lord for your guidance and protection💗🙇‍♀️
Happy birthday beautiful Sis Bunmi Joseph. Glorious and excellent things are spoken of you. You are in the ageless zone. God bless and prosper your new age.
CELEBRATING GLOBAL PARTNERS🏆🏆🏆 Congratulations Esteemed TLB Sir & Pst Tokunbo Ma💃🏾💃🏾💃🏾 We celebrate you...Sir &Ma #IPPC2019 #CEBAYELSA #CEUGHELLI #CESAPELE #TOPSILVERPARTNER2019 #TLB
ISM AWARDS 2019!!! Still celebrating our Top Partner in the 8th position - Pastor David Binda of Mega Light Missions, Ghana. Thank you for your outstanding partnership which made a difference in the lives of millions of ministers at the International School of Ministry in 2019! #LoveworldAwards2019 #ismawards #IPPC2019 #ism
CELEBRATING GLOBAL PARTNERS🏆🏆🏆 Congratulations Esteemed TLB Sir & Pst Tokunbo Ma💃🏾💃🏾💃🏾 We celebrate you...Sir &Ma #IPPC2019 #CEBAYELSA #CEUGHELLI #CESAPELE #TOPSILVERPARTNER2019 #TLB
CELEBRATING GLOBAL PARTNERS🏆🏆🏆 Congratulations Esteemed TLB Sir & Pst Tokunbo Ma💃🏾💃🏾💃🏾 We celebrate you...Sir &Ma #IPPC2019 #CEBAYELSA #CEUGHELLI #CESAPELE #TOPSILVERPARTNER2019 #TLB
CELEBRATING GLOBAL PARTNERS🏆🏆🏆 Congratulations Esteemed TLB Sir & Pst Tokunbo Ma💃🏾💃🏾💃🏾 We celebrate you...Sir &Ma #IPPC2019 #CEBAYELSA #CEUGHELLI #CESAPELE #TOPSILVERPARTNER2019 #TLB