CELVZ: YOU NEED TO HEAR THIS on KingsChat Web
YOU NEED TO HEAR THIS ~ ZLPC @ LOVEWORLD CONFERENCE CENTRE Hurray! The Grace Is Surely @ Work Are You Ready For This? Zonal Leaders' & Partners' Conference Saturday Session Will Hold @ LCC YES! LCC. Glorryyyyyyyyy This Is Going To Be Hotter Than... This Is First Rate, Get Out Your Finest It's The Global Ministry Awards Stage Red Carpet Opens @ 9:00AM We'll Be Sitted @ 9:45AM For Grandeur There's Something For Everyone RSVP www.celvz.org/zppc #CELVZ #ZPPC #GRACEACCELERATION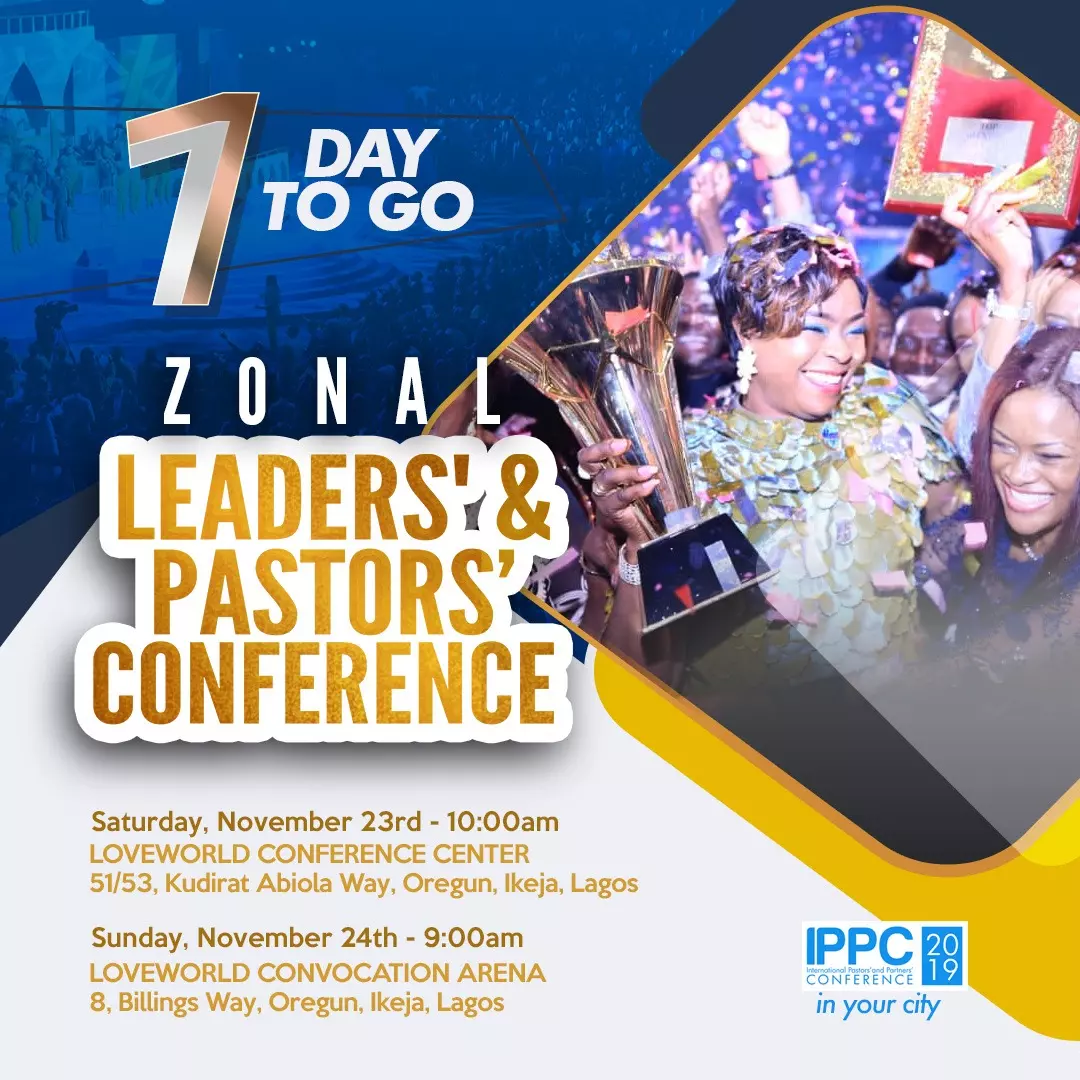 Bendi
commented:
Please how does #ceturkey participate in the ZPPC
There was a man, sent in Europe, our most beloved Pastor Kay! Thank you sir for taking the Gospel to the next level in Europe! I love you sir! Happy Birthday to you!
HAPPY BIRTHDAY SIR. Thank you for being a Teacher and mentor to me. You are indeed a blessing and a living Epistle. Thank you for answering the call of God and following our MOG. More Grace to you Sir. Congratulations.
Happy Birthday Dearest Brother Sthembiso. You're living the transcendent life in Christ and fulfilling his good pleasure in Jesus name. Everything you are and represent exudes the Christ-life. Enjoy your special day and Year of Lights. God bless you mightily.
Happy birthday dearest sis Boma. Glorious things are spoken of you. Its a new level, you've taken over. Enjoy your best year with grace & blessings. Love you Big.
Come and join me sing hallelujah My dearest highly Esteemed zonal pastors birthday is 3days away!!!!! #pjoe25 #graceismyfather #sonofpstchris #celz4 #mypastorsaid
DON'T WORRY ABOUT TITLES "PASTOR CHRIS" Greatness isn't in your title or in the recognition you enjoy from men; it's in the quality of your personality; who you are with God. (Today's Rhapsody)
Come and re-live the IPPC moment once again. You will hear things you didn't hear during the IPPC and you receive in a new way things you thought you heard. Don't plan to miss ZPPC for anything.
See what the Lord has done! 🙏🙏🙏🙏
Wooooh💨💨 It coming, its coming, it's coming Counting up to the queen birthday... Am excited am excited 💃💃💃💃
Happy birthday Sir I join the host of heavens to celebrate you today I love you dearly Sir