Pst Linda O: HBD to our dearly Esteemed on KingsChat Web
HBD to our dearly Esteemed Sec Gen , u're one in a million, u're worth celebrating. Your love, loyalty & commitment to our Man of God is exemplary & inspiring. Thank u for ur invaluable & notable contributions to the ministry. May ur light continually shine till the day of Jesus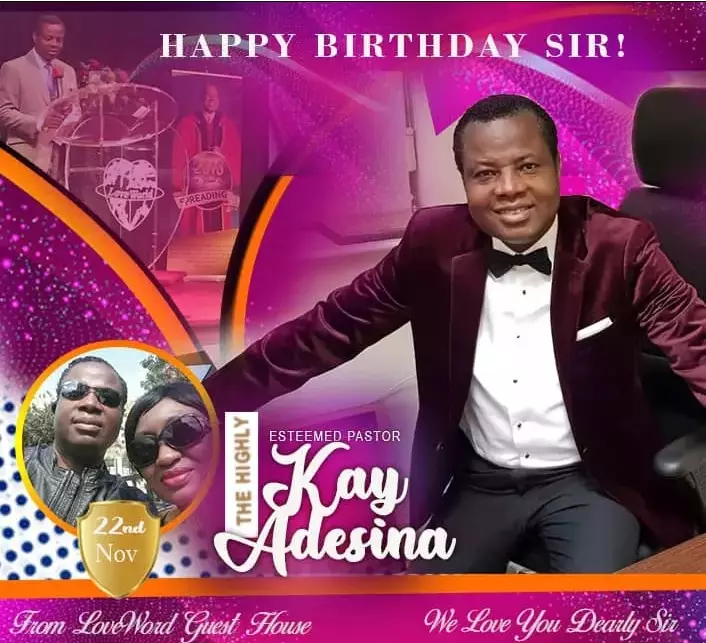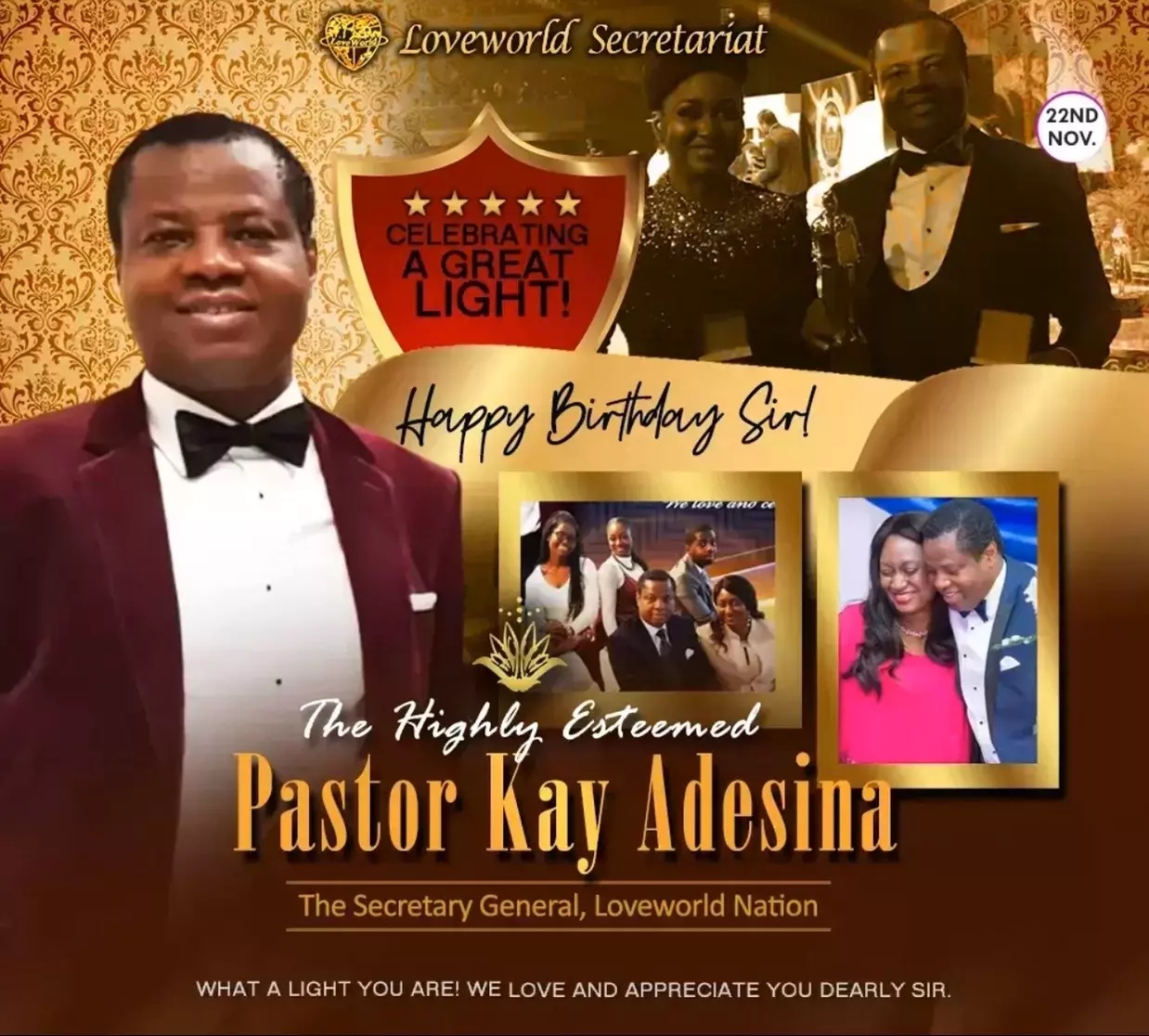 Gold
commented:
Happy birthday Pastor sir. We love you sir
UPDATES: IPPC IN YOUR CITY DAY 2 IN CHRIST EMBASSY PORT HARCOURT ZONE 3 "FAITH FOR MORE", an electrifying Super Session with the Highly Esteemed Pastor Biodun Lawal #IPPCInYourCity #CEPHZONE3
HBD Sir,It's my priviledge 2celebrate D multifaceted grace of God on ur life Sir.Tnk U Sir 4UR extraordinary humility &exemplary followership of D vision of our MOG.Tnk U Sir 4believing in D LMAM & 4UR invaluable support to our cause.Truly,U'r a great advantage 2LMAM. Luv U Sir
HAPPY BIRTHDAY TO OUR HIGHLY ESTEEMED SECRETARY GENERAL OF LOVEWORLD INC., THE HIGHLY ESTEEMED PASTOR KAYODE ADESINA. Thank you for the inspiring life of love, faith and passion you lead. We love you so dearly. From all of us in the Abuja Ministry Centre #CEAMC
The glory of this present house, shall surpass that of the former. I'm so expectant
It's lit🔥 We're celebrating the effulgence of God's glory, the perfection of beauty. The Word of God revealed. "... from the men to Mama..."😍🥰😘❤️❤️❤️ Happy Birthday Pastor Ma, we love you🥰🥰🥰 #pose1115
#Wehavemoved #I'mproveked Teevo club University of Buea(Cameroon) Over 35 people gave their lifes to christ.
Happy birthday Pastor Kay. 🎂🎂🎂🎂 #UKR2Z4
The Article for Yesterday Teevo was just on point
UPDATES: IPPC IN YOUR CITY DAY 2 IN CHRIST EMBASSY PORT HARCOURT ZONE 3 A Special Strategy Session, "New Dimensions in Partnership" anchored by the Highly Esteemed CEC member, Pastor Ambrose Isesele. #IPPCInYourCity #CEPHZONE3