CELVZ: ZPPC ~ A CELEBRATION OF on KingsChat Web
ZPPC ~ A CELEBRATION OF THE WORD OF GRACE It's A Holy Ghost Carnival Celebrating Illumination ° Leadership Empowerment ° Signs & Season What The Lord Has Done For Us We Will Attempt To Tell Some As We Celebrate Our Blessings So Much To Be Grateful For Turn Up In Your Finery Let's Celebrate Grace Acceleration www.celvz.org/zppc #CELVZ #OurMonthOfBlessings #TheYearOfLights #ZPPC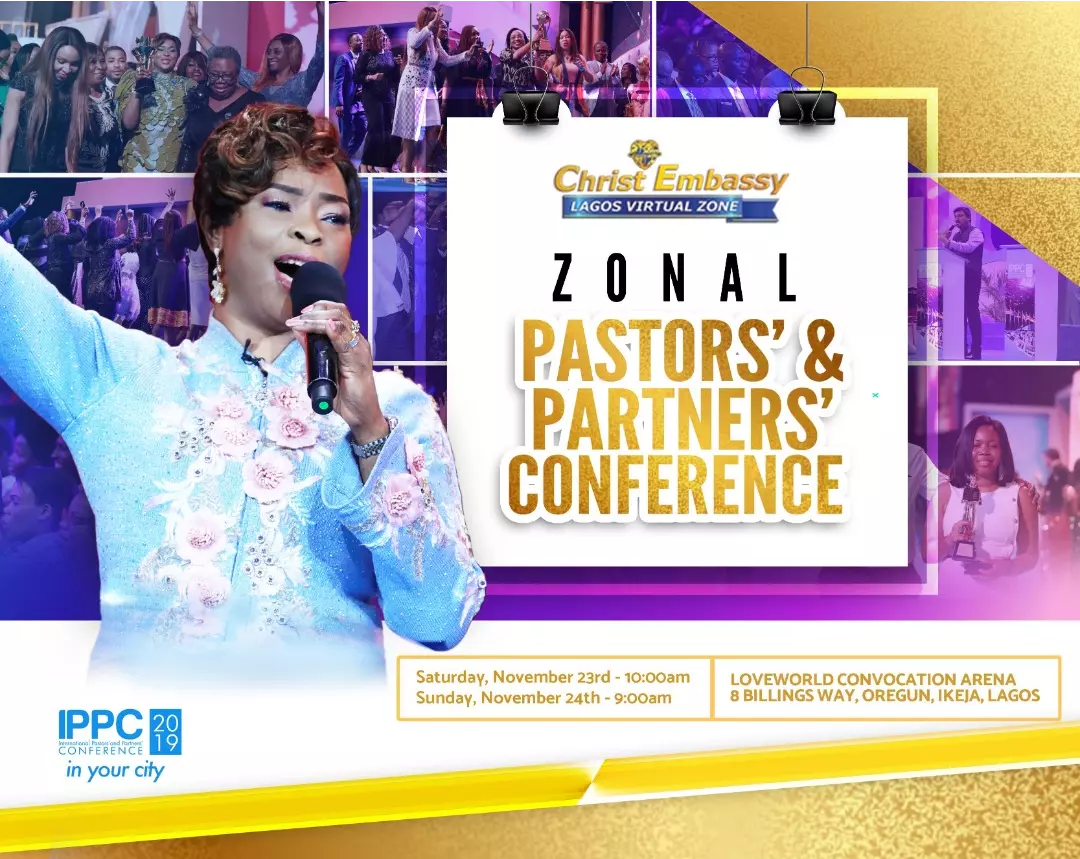 Bendi
commented:
Please how does #ceturkey participate in the ZPPC
Maha Wojacek
commented:
Amen Amen 🙏🏻 ❤️👑❤️👑❤️Heartfelt congratulations beloved Woman of God 👑 celebrating & rejoycing with you ♥️ love you
At this IPPC in our Zone, ever member a Soulwinner, we were thoroughly provoked #IPPCinSAZone1 #IPPC2019
Join the man of God Pastor Chris as He prays at 12 noon and 10 pm today. Also remember to attend mid week service on site or on line #CEBarkingZ4UK
Numbers 14:28 KJVS Say unto them, As truly as I live, saith the Lord, as ye have spoken in mine ears, so will I do to you: The feeling of helplessness means that you're telling the Lord with your heart that you don't have help. The Lord's ears are in our hearts,
Happy birthday beloved father and mother . Thank You for birthing me in the gospel of our president and father and guiding me into God's perfect will for my life. Gloryyyy!
We can't stop loving u ma' Happy birthday ma'. # celebratingexcellence #pjo1118 #cemidwestzone #teens /youthministry # ceekpanreal
LET'S PRAY FOR CHRISTIANS WORKERS prayer.rhapsodyofrealities.org Join millions on the Rhapsody Prayer Network today as we pray for Christian workers around the world.  Click to pray: prayer.rhapsodyofrealities.org It's 8 days to the Rhapsody Online Prayer Conference!  REGISTER TODAY and Spread the Word! #prayingnow #rhapsody #rpn prayer.rhapsodyofrealities.org
💥💥💥Congratulations to the highly Esteemed Deacon Misan Ofeoritse on your prestigious awards at the International Pastors and Partners Conference 2019. You made us proud😍😍😍👍 We love you dearly from us in Enerhen Group and Warri Ministry Centre!.... #warriministrycentre
Still celebrating 💃💃💃💃💃💃💃our Amazing sponsors for making IMCC2019 a reality, we love you endlessly #imcc2019 #celebratingourimcc2019sponsors #thankyoupastorchrisforimcc2019
It's always a rush and flooding of joyousness and inspiration with every thought of you, Sir & Ma. Thank you for the light you are to me and several others across the ministry. I cherish and celebrate my Dad and momma today!🥰🎂🥂 #cephzone3