CE Southern Africa Region: Congratulations Highly Esteemed Pastor Ma on KingsChat Web
Congratulations Highly Esteemed Pastor Ma on your new level🥳🥳🥳 Happy Birthday Pastor Ma #pose1115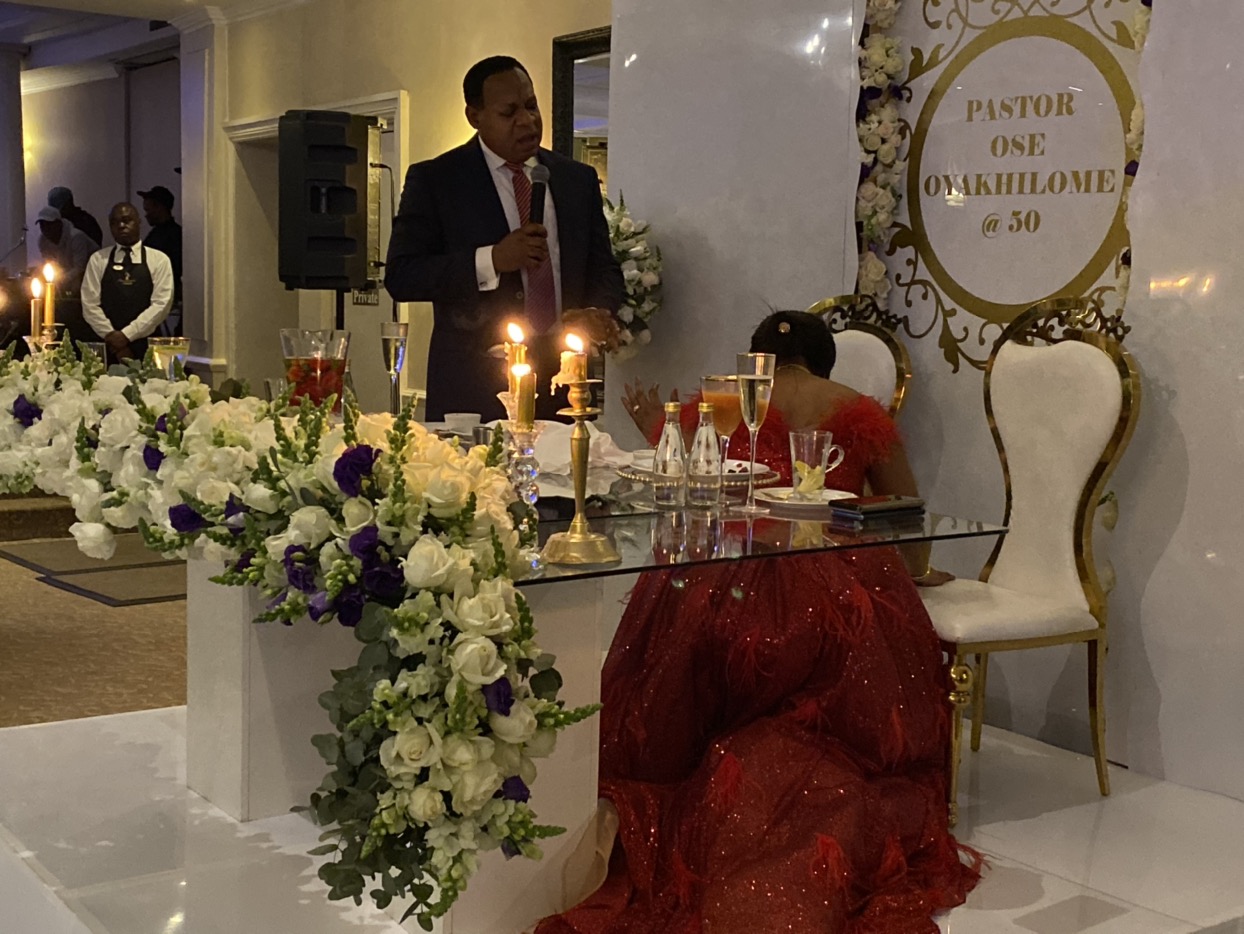 victoriaolawole
commented:
Hello sorry to bother you am Victoria from United States, I have a business proposition for you,may I know if you are interested just give it a shot by sending me a dm , in binary option trading so I may continue with further information
Lynn Ngwenya
commented:
Sooooooo b-e-a-u-t-i-f-u-l and graceful. How so wonderful🌋🌋🌋🌋🌋🌋🌋. GLORRRRRRRRRRYYYYYYYY!!! GLORRRRRRRRRRYYYYYYYY!!! GLORRRRRRRRRRYYYYYYYY!!! Quintessential!!!!!!!. Wow! Wow!! Wow!!!. It's such a JOY💃💃💃💃💃💃💃 and it gives me pleasure to say HaPpy HapPy birthday Pastor Ose Ma; a beauty with brains!!!.We celebrate an iconic, heroic and euphoric treasure without measure after the order of Christ Himself.We celebrate a representation and presentation of all-things-Holy Spirit and God's elect.A quintessence of rare, unique, unquestionable and even unquantifiable beauty, vitality, divinity, revelations out of heaven's resource base; unparalleled yet at par with Christ's epignosis par excellence.We take a bow.Thank you for being a mighty woman of substance and unsearchable depth; full of the essence of the Spirit without measure.Thank you for being a real definition,depiction even description in all actions and reactions of Proverbs 31.A centre of God's holiness and godliness even righteousness that centers and revolves as it evolves around God's first-fruit.A fruitful, beautiful, prayerful even joyful personality, rooted in God's marvelous, wondrous even rapturous Kingdom of LIGHT.A symbol of illumination in the nations of this world, illustrious, glorious and prestigious in every way, anyway and anyday. Thank you for being a perfect and balanced example of dignity who takes responsibility and accountability of their Christianity.For this, we are truly grateful and thankful. Thank you for presenting to us so much to learn and for honouring the call to expand the Kingdom of God; exponentially so. Thank you for not being apologetic in your spiritual vision and mission to reach and save the world. #POSE1115 #BestMomEver #celebratinggreatness
Pastor Karen
commented:
Happy Birthday Ma. You are ever so inspiring. You glow in every way. May the vision of our Man of God continue to prosper greatly in your hands. I love you Ma.
Happy birthday to someone so special to me. Thank you Ma for your unconditional love and support for me. I love and celebrate you today and always!!! Happy birthday Pastor Mo ❤️❤️🎊🥳
HAPPY BIRTHDAY PASTOR MO! Your impact in ministry is evident to all. Your passion for the work is admirable. Thanks for all that you do in Christ both home & abroad. I celebrate you. Have a glorious new year full of several extra mileages of accomplishments for Christ. #UKZone2
Flashback to a warm welcome home in SA🎉🎉🎉 We love you Ma, 🥳 Happy Birthday #pose1115
We are Live now on LoveWorld Plus TV #LIMAA2019 with Pastor Chris. Watch it before it ends💃💃💃🕺🕺 #lmammedia #loveworldexpressions
Still celebrating my fabulous excellent Pastor Mo. Happy birthday Ma. I love you.💋 #magnificentPMo2311
Happy birthday to an amazing person, you're a huge blessing to the ministry. You have a large heart and warm arms for people. You're truly a daughter of our dear Man of God. Thank you for loving me the way you do and for given me the opportunity this last IPPC. I love u so dearly
*STARTING STRONG* with The Esteemed Ag. Haven Int'l President at the Haven Zone C last night was an awesome time in God's presence. Increased graced has been released to do more in the new ministry year. The Haven Zone C has moved to another level of glory. Glory to God! We have moved...
Awardees celebrate in grand style at 2019 LoveWorld Awards in Lagos, Nigeria. Get the full story on LoveWorld News at http://lw-news.com/3v6gw