CE Lagos Zone 4: CELEBRATING AN ICON OF GREAT on KingsChat Web
CELEBRATING AN ICON OF GREAT GRACE (CE 5TH AVENUE) Happy birthday to our dear Esteemed Zonal Pastor sir. Wow! We join the host of heavens to celebrate you today Pastor. You are simply amazing. You are a true light that shines in darkness. Your light for Illumination, Empowerment, Leadership and Signs & Seasons shines everywhere. Thank you for shinning the light of God's word in our hearts. We love and appreciate you Pastor sir. #PJOE25 #GRACEISMYFATHER #CELZ4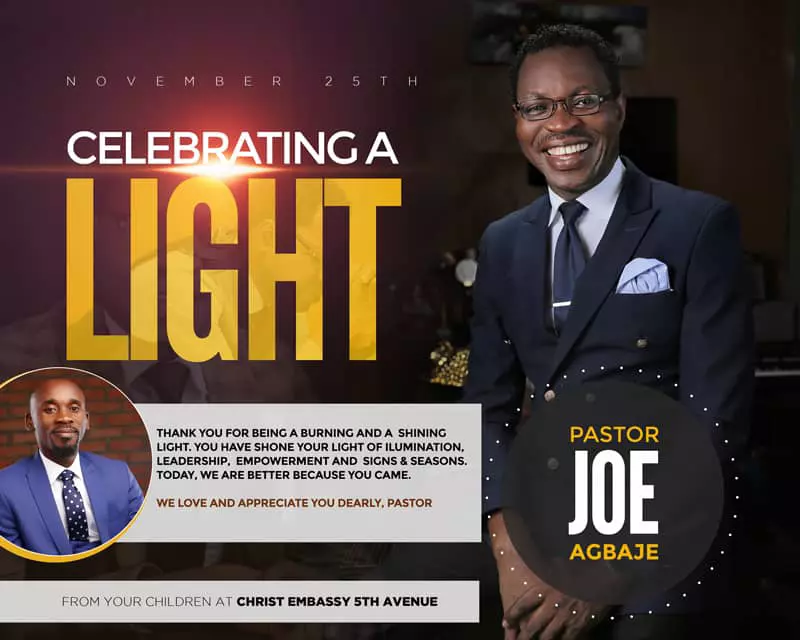 Morris Konugah
commented:
Happy birthday to my Loving Caring and Amazing Father. I LOVE YOU PASTOR SIR!!!
We celebrate you sir. #CELZ4 #PastorChrisPikin
Christ Embassy Church Harkers Hall St.catherine Jamaica
Happy Birthday Pastor Sir! I love you Sir!
CE LAGOS ZONE 4 NEW MEDIA DEPARTMENT Special Birthday Greetings 🎉🎉 We call him our Innovator Extraordinaire We call him the Technology in Motion Thank you for leading us in perpetual victory Parade Thank you for always directing our Innovation to the spread of the Gospel We love and appreciate you dearly #PJOE25 #CELZ4
Highlights 📸 📸 📸 Siluko Model Group Awards 2019 #cemidwestzone #cesilukomodel
Indeed it's our Month of Blessings!We've moved to the highest level of Glory,Wisdom and Grace !Thanks God!
Highlights of the just concluded siluko Model Group Wards 2919 #cemidwestzone #cesilukomodel
Highlights of the just concluded siluko Model Group Wards 2919 #cemidwestzone #cesilukomodel
Highlights of the just concluded siluko Model Group Wards 2919 #cemidwestzone #cesilukomodel
Highlights of the just concluded siluko Model Group Wards 2919 #cemidwestzone #cesilukomodel