Helen Bih: #CEUKZONE3 #CEHOLLOWAY #IDSFOODBANK #TEAPLUSCOFFE on KingsChat Web
#CEUKZONE3 #CEHOLLOWAY #IDSFOODBANK #TEAPLUSCOFFEE Thank you dear pastor for the opportunity to render service to Crouch Hill community. It was an amazing moment with the love of God dominating the atmosphere.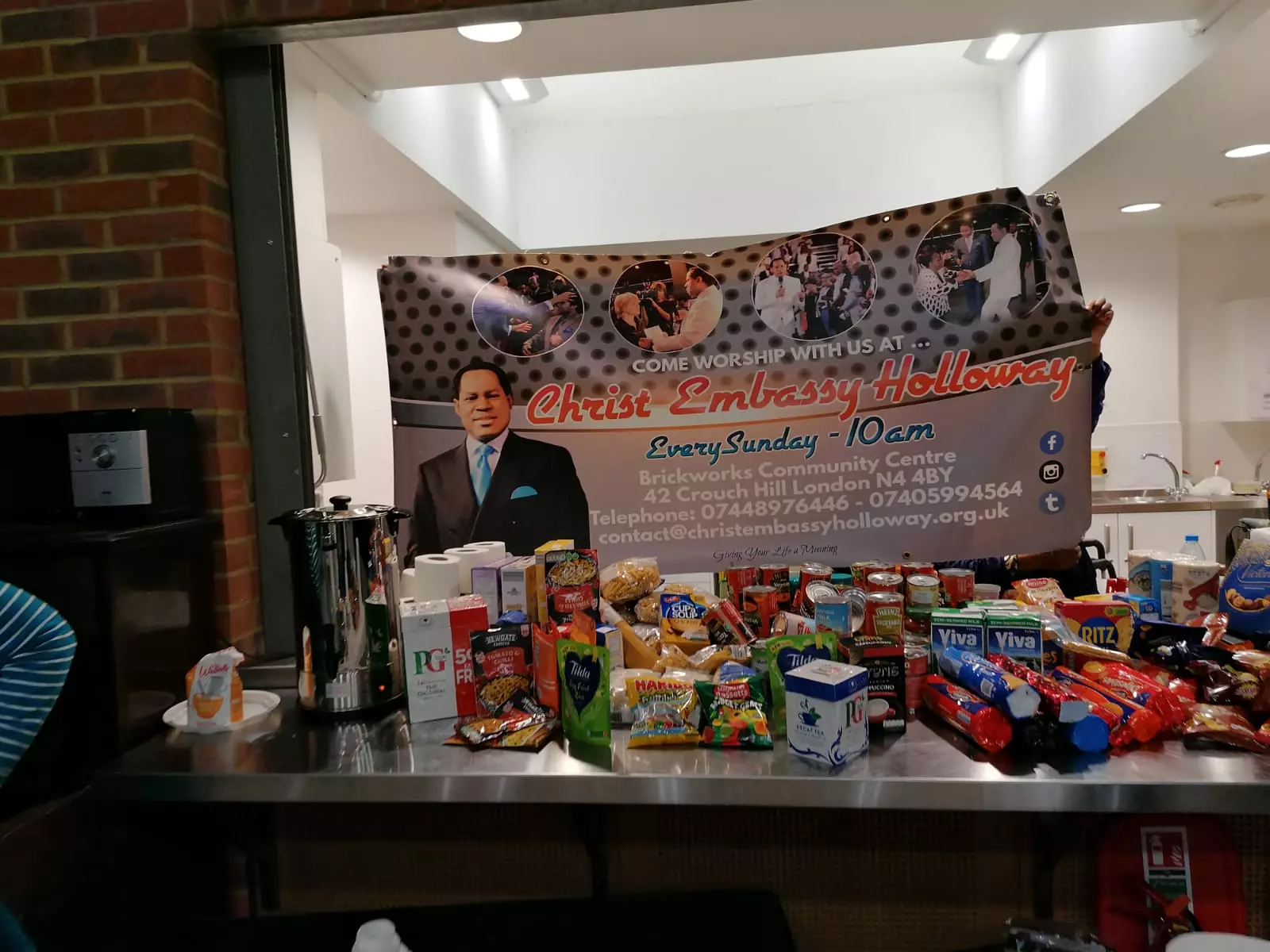 #prayingnow #ukzone1 #myyearoflights #mymonthofblessingsinthanksgiving
#givingthankstotheLord The ministry of the Word and Spirit in my life and in the lives of my loved ones this year; for a new church venue CE Colchester 1; being a blessing to others through prayers...and many other blessings!#countingmyblessings
In celebration of our great Man of God's Birthday , CE Akure Teens distributed free copies of Rhapsody of Realities Teevo at Fiwasaye Girls' Grammar School Akure. #loveworlddayofservice #oasis #ceakure
Thank you Lord... "It Is FINISHED" Me and my house are serving you Father. And that devil has nothing on us." #LivingSacrafices 👣👣👣 #countingmyblessings #monthofblessingsinthanksgiving
Happy Birthday Dear Bro. Bassey Effiong, I celebrate with you on this special occasion of your birthday. The abundance of the sea is converted to you now and always. Congratulations ❤️ ❤️ ❤️ #CalMc #TeamCalabarRocks
#CEHOLLOWAY International day of service at Crouch Hill community centre with a food bank, tea and coffee.