Happy Birthday to my Dcns. Connie Nwadiaro. Glorious Things are Spoken of you. Thx a million for all your Love & Care toward me & Family. Your Unflinching Love & Friendship is adorable. You are an Epitome of Love. Of your Greatness and Success there will be no End. Love you Mom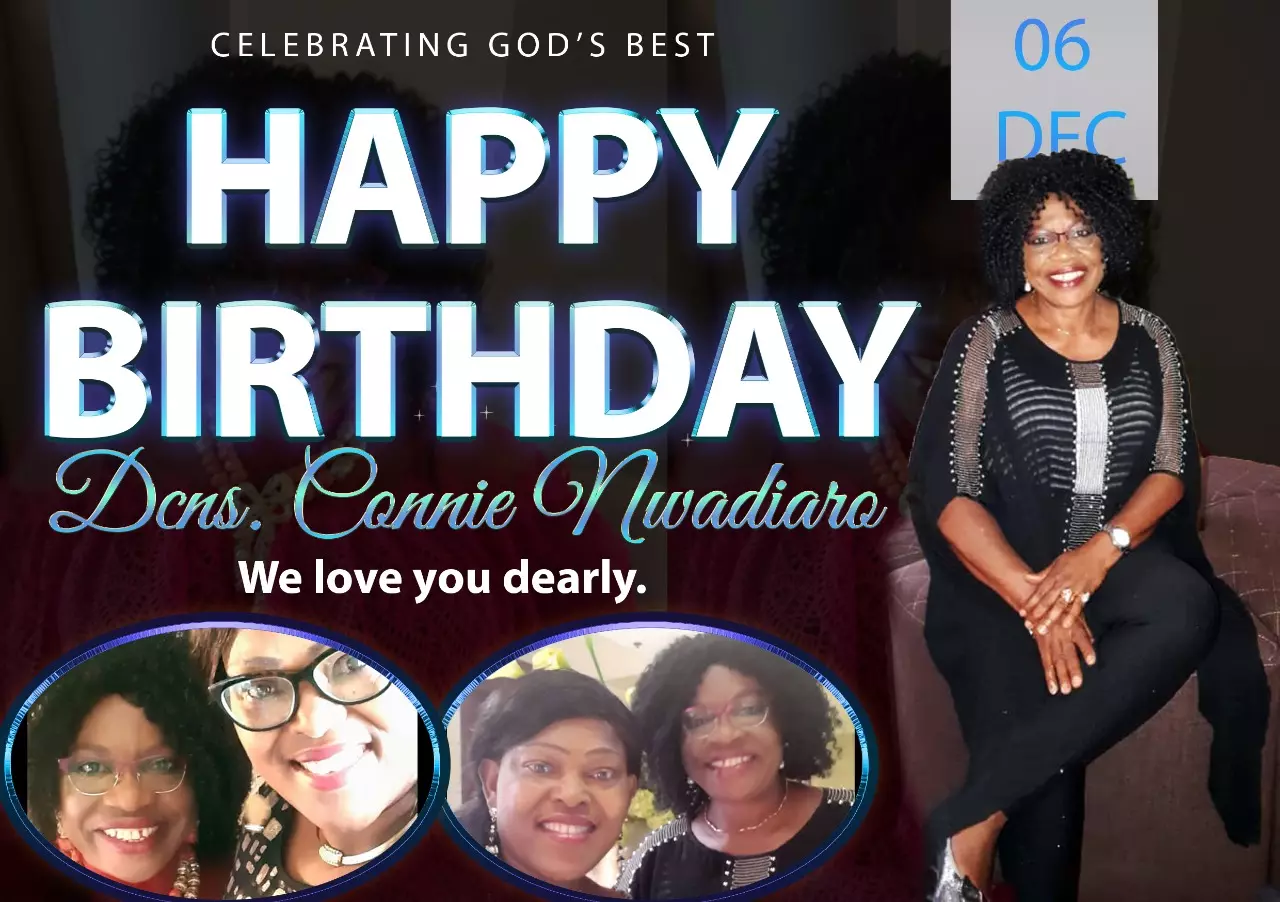 connie azogu
commented:
I love you more my dearest Pastor. God bless
In honour of our Man of God.. painting of the median strip of the Road Safety road Yenagoa Bayelsa State ongoing...... #TLB #CEBAYELSA #NSSZONE1 #LMAMINT #LMAM #CEUGHELLI #CESAPELE #DERISO #LMAMBAYELSA #NSSR #SPIRITUALBEATZ #PASTORCHRISGENERATION #PASTORCHRISLIVE @LM@LMAM #LIMA #LIMA2019 #HOTTERTHANFIRE #DEC7 #IDS2019
REVELATION, REVELATION AND THE REVELATION IS CHAMPION💃🕺🎸🎤🥁🎶🤝🎵📣📣😎😎 #glow #dec6thmidnightparty #celebrationtime #therevelation https://www.kingsch.at/p/ejdEMHV
Happy Birthday to the highly esteemed Pastor Aloy! Thank you sir for being a blessing in life! #PAOTHESAGE #CELEBRATINGPASTORALOY #MYREGIONALPASTOR #USAR1Z1
Happy Birthday Dearest Sister Joy. All things are yours and you bless your world with the unsearchable riches of Christ and His Gospel that you bear. You're strengthened with might by the Holy Spirit. You're blessed beyond measure. Enjoy your special day and Year of Lights.
Celebrating a man of the word and full of the Holy Spirit; our Esteemed Regional Pastor. CE Manhattan loves you Pastor Aloy, sir!!! #PAOTHESAGE #MYREGIONALPASTOR #USAREGION1
Revelation is light! And light gives vision! #glow #dec6pastorsbirtdaynight #celebrationtime #therevelation
Happy Birthday of Lights to our dear man of God, Father, Mentor and Life Coach. Thank you sooo much sir for all you do for us. We love you & appreciate you dearly sir. #december7dancechallenge #myspecialblessingfromGod #FlourishingAgapeChurch2 #CELVZ
SERVICE IN PROGRESS Our Highly Esteemed Pastors Archie and Ngy Aseme Cleaning and taking inventory with lots of giveaway items for the community . In honor of our Dear Father, Rev Dr Chris Oyakhilome Dsc Dd. We love you Sir. #internationaldayofservice #dec7 #ceonitshazone