Isaac Oludare: Happy Birthday Mummy, You have on KingsChat Web
Happy Birthday Mummy, You have been a great blessing to me and my family. Your support and prayers has transformed us. Thank you for been a wonderful helper in the house of God...Whatever, you lay your hands on shall prosper. We love so much. #cecanada #cebramptonwest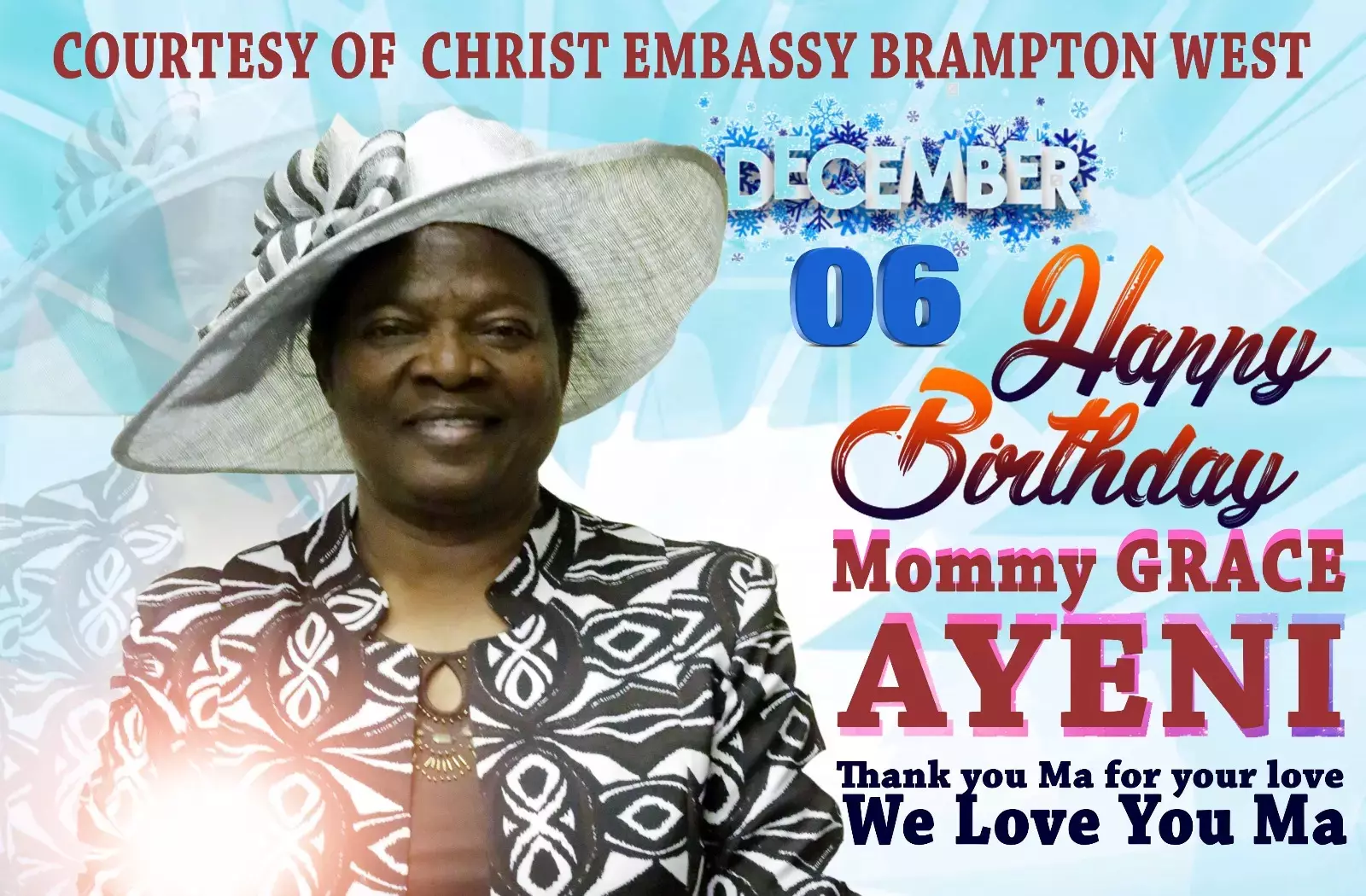 Grace Ayeni
commented:
Amen and amen . Thanks so much Brother Kunle, Love and appreciate you and yours .
🌍National Day of Service🌍 💥LoveWord TV were hard at work cleaning their office spaces today in celebration of our dearest Man of God, Pastor Chris Oyakhilome💥 Thank you Pastor sir for being the greatest example of a humble and outstanding leader that all of us could ever ask for! We love you dearly sir!❤ Watch LoveWorld TV on www.loveworldtv.co.uk/watch-live LoveWorld TV 3.0 Mobile App Sky 585 Freeview IPTV Channel 258 To Partner/Contact us Call: +442075115830 Email: sponsors@loveworldtv.co.uk; info@loveworldtv.co.uk #MostImpactfulStationofTheYear2018 #LoveWorldTVStationOfTheYear2019LoveWorldTVStationOfTheYear #LoveWorldTV Spreading Love, Changing the World
Mighty Woman of God. Happy birthday
Happy Birthday Mommy Grace. You are blessed beyond measure. Thanks for your years of love and dedication. #cebramptomwest #cecanada
Celebrating the number citizen of the Loveworld Nation. Happy birthday Pastor Sir. Thank you Sir for your investment in my life. I am forever grateful Sir.
Happy birthday to you My most Respectful General l love Sir
Glorious celebrations are heard in the camp.
#Birthday loading........ You will be proud if your daddy is like mine. #Dec7 #The best. #Dec72019.
Is this the smile of victory that we see on Pastor Niyi's face? We have just a few hours to find out 11:30pm is the time to find out and CEFLIX is the place. All things are ready. #rangersoflight #championsoflights #carriersoflights #guardiansoflights #protectorsoflights