CELVZ: CELEBRATING OUR FATHER ~ GOD'S on KingsChat Web
CELEBRATING OUR FATHER ~ GOD'S GIFT TO THE WORLD We Celebrate Our Man of God Father ° Life Coach ° Teacher You Load Us With The Word Of Life Unassailable ° Undeniable ° Verifiable Signs & Wonders Now We Are You Have Raised Us Champions Set On Perpetual Victory Parade Unstoppable ° Illimitable ° Invincible Knowledgeable ° Unswayable ° Able Set On Kingdom Formation Passionately In Pursuit Of Purpose ~ Permanently Provoked ~ Together Striving ~ For The Main Thing Thank You Sir For Teaching Us To Know Whose & Who We Are Kingly ° Priestly ° Heavenly HAPPY BIRTHDAY DEAR DAD! WE LOVE YOU SO DEARLY! #CELVZ #DEC7 #WeLoveYouSir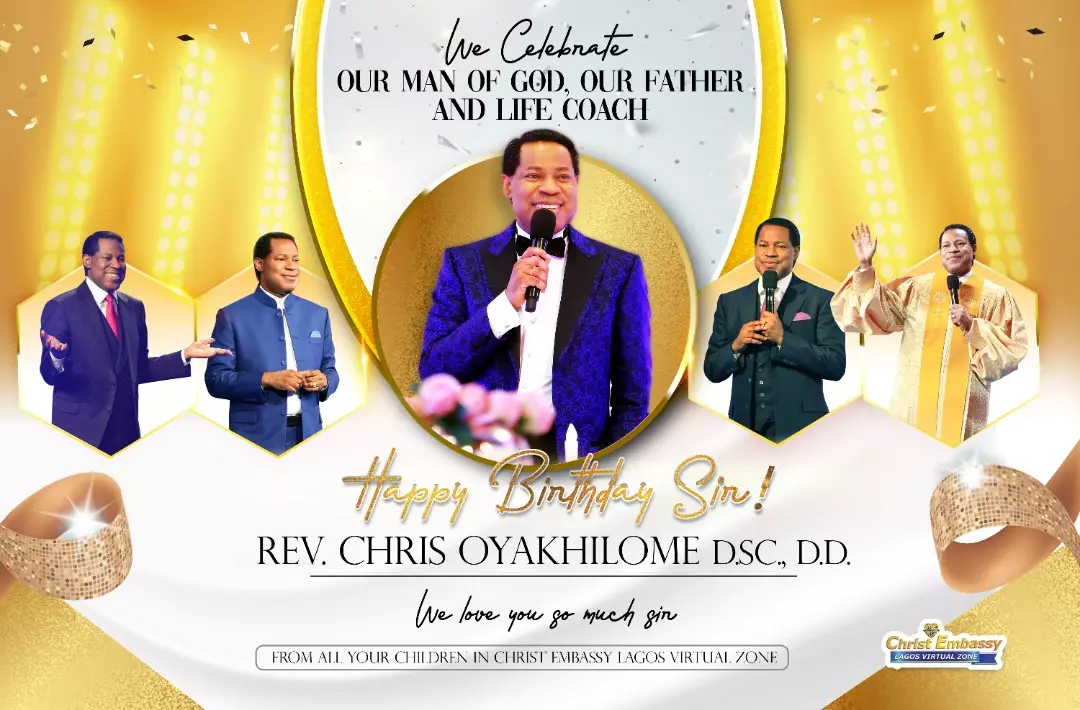 A very happy birthday to you my Father. I am alive today because I listened to you. I love you Papa. 💥💥💥💥🎂🎂🥂🥂🥀🥀🥀💃💃💃💃
Happy Birthday to my Pastor, Father & Mentor, Rev. Chris Oyakhilome, DSC, D.D. Sir, you taught me everything I know about God & His Word right from my Teenage Years, which gave me an advantage in life! Thank you for your gracious teachings & trainings! I love you dearly!
Happy birthday to my life coach, my mentor, my father and my beloved Man of God.
Happy birthday to the best papa Chris I love you pastor sir
#December7 #CEPMB It's my Father's birthday 🔥🔥🔥✔💃💃💃💃💃💃🤗🤗🤗👏👐👐i love you so dearly Pastor Sir
Happy Birthday Daddy, Thank you for your liquid love. I love and appreciate you Big.
Celebrating Greatness!!! We celebrate our father Rev. (Dr) Chris Oyakhilome. Happy birthday Pastor Sir. Our father, life coach, and superhero!!! We love you Sir. We bless God for giving you as a gift to us and to the world as a whole.
Celebrating our Pastor, Father, Prophet, Mentor and Life Coach Happy Birthday Pastor Sir From CE Maiduguri We love you dearly sir #Dec7 #ILovePastorChris #cemaiduguri #nnwz2