Omono Thomas Eze: Happy Birthday to One man on KingsChat Web
Happy Birthday to One man with the exceptional Grace. An ever inspiring figure. A counsel to counsellors Much respect Sir I love you whole heartedly. MY MAN OF GOD.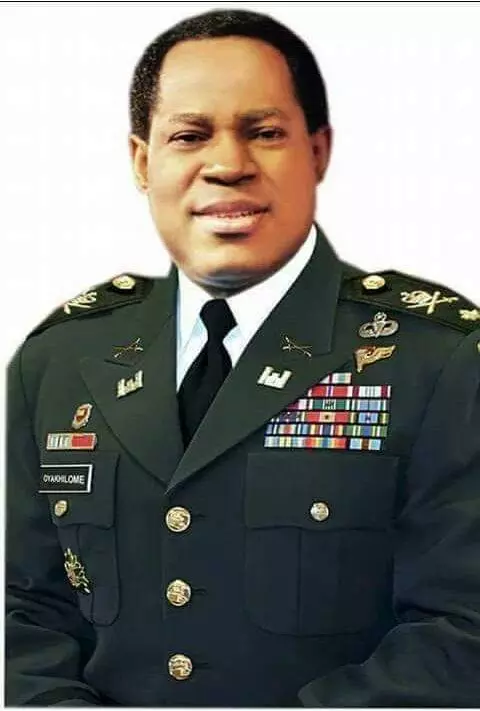 Florence Uzoamaka Opara
commented:
Thank you so much for sir, for being you..... Touching and Transforming millions of lives and giving us hope in Christ Jesus through your undiluted Teachings.We celebrate you sir.Happy Blessed Birthday Wishes to you sir.
Celebrating a dispensation. Rev Dr Chris Oyakhilome Dsc. DD. Happy birthday to the best dad. I love you dearly #CEANGRE #COTED'IVOIREEWCAZ2
Happy birthday dearest Pastor! your life is worth celebrating today and always . I love you dearly Sir.. #offer 7. #calmc
What can we say about our Daddy 'Rev Dr. Chris Oyakhilome' He is 👉Our life coach, 👉Our Teacher 👉A shinning light 👉Full of Radiance 👉A Beacon of Hope 👉A Special illuminary 👉Aglow with the word 👉A man of signs and seasons 👉A visionary leader 👉The prophet of our time Our loving Pastor. We love you so dearly Sir. Happy Birthday from CE Port Harcourt Zone 2 Children's Church #Dec7ChildrensCelebration
Happy Birthday to our Father, teacher and life coach. We love you Sir #Cephzone2childrensministry
Special Moments with Pastor Chris at 'Light Your Style' Party Pastor Chris heartily thanks all guests who came to celebrate him including Pastor Benny Hinn, Bishop James Payne and other special guests at the party. More to come on LoveWorld News. Stay connected.
Happy birthday Pastor Sir i love you Pastor Sir. #CeAccraGhanaZone #CeMallam
CE Basingstoke out for IDS. Impacting our world for Jesus through the grace of our dear Mam of God, Pst Chris. Happy birthday Sir.
Happy birthday Super Mummy Grace. It's with excitement that I celebrate you on this special day. God took no counsel from anyone to designate #06Dec as your birthday. As we celebrate you, all of God's creation reverence you. Happy birthday mummy🎂 #CECANADA,#CEBRAMPTONWEST
Happy Birthday to My Big Daddy Pastor Chris, especially for training my pastor @stburnish thank u for answering the call of God in your life.im so grateful for the opportunities u have given me! I celebrate today and always sir, words fail to explain my gratitude 💜