As we celebrate our dear man of God on his birthday. CE Hackney took to the streets to share the good news and delivered much needed food and necessities to the Local Hackney Food Bank #soulwinning #internationaldayofservice #weloveyou @pastorchrislive #LWdayofservicedspukzone3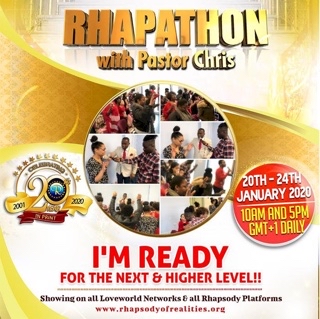 CELEBRATING PASTOR CHRIS LIVE ON "FORGIVE & MOVE ON". Happy birthday Sir, we love you so dearly. #loveworldsat #offer7
The ENCOUNTER! ... a special outreach movie not just for you but for your loved ones also. Live viewing happening tomorrow.5:00Pm @ Loveworld Grounds,Isolo. Don't come alone. Invite others to come and have an encounter with destiny!
Celebrating our man of God with children. #offer7 #ewcaz4 #Trbl
Happy Birthday Pastor Sir from CE Kempton Park Teens❤🔥 #cekemptonpark #sazone2 #lwteensministy #offer7
Happy Birthday Father, thank you for teaching me God's word and today am shining. Father of champions, I celebrate you specially sir. Thank you for raising champions all over the world. I love you sir
My Pastor, Hero, Prophet, Teacher, Life Coach I love you so very much.
LOVEWORLD INTERNATIONAL DAY OF SERVICE IN PROGRESS.... #LWdayofservice #december7 #warriministrycentre
Happy birthday Daddyyyyyy. We love youyou. #offer7 #ewcaz4 #Trbl