HAPPY FATHER'S DAY TO OUR HIGHLY ESTEEMED PASTOR SIR. Wow! What an honor to celebrate our beloved Pastor, the highly Esteemed Pastor Ken Igini on this very special occasion of Father's Day. Thank you Sir for being a father 'indeed', to us in every way! Thank you for loving, nurturing and teaching us the word of God that has instilled boldness and courage in our lives! We thank you Sir for teaching us how to follow our SUPER DAD, Rev Dr Chris Oyakhilome Dsc, DD. You are indeed our hero! We love you dearly and celebrate you very specially Esteemed Pastor Sir! #CETanzania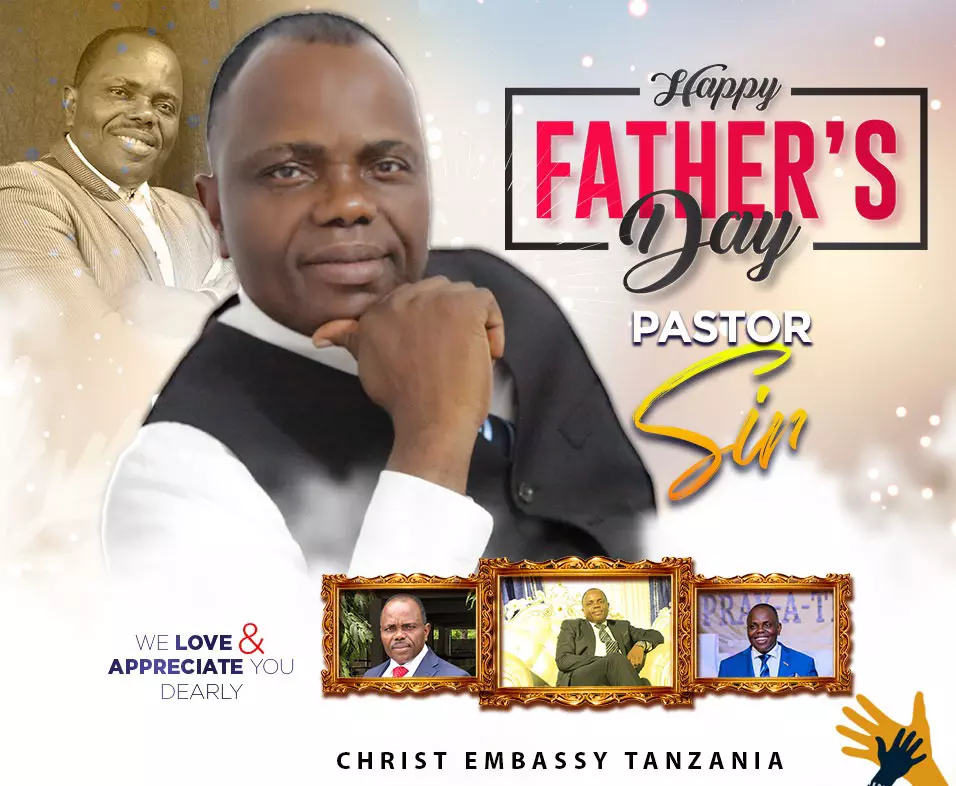 The Yookos team will ask you usually when you write on this timeline, " What is on your mind." LET your mind BE ON THE LORD !!!!!!! THANK YOU AND GOD BLESS YOU !!!!!!!
Happy father's day Pastor Sir 💗
Happy Birthday Pastor Doctor 👨‍⚕️ Thiery - Thank You So Much for being an amazing an amazing Son Of Consolation in the LoveWorld Nation. Thank You for being reliable ! I join the host of heaven to celebrate you !! I Love You So Much.
CELEBRATING THE WORLD'S BEST DAD - REV. CHRIS OYAKHILOME DSc DD.! Happy Father's Day to our beloved Father, Prophet, Pastor, Mentor, Life-Coach; Rev. Chris Oyakhilome; the embodiment and expression of God's Love; a father of fathers, and a life-coach to millions of ministers of the Gospel all around the world! Today gives us another special opportunity to celebrate your extraordinary love, audacious faith, exceptional boldness and astounding courage and impact in the Body of Christ. We love you dearly Sir! #ISM #PastorChris #WorldBestDad #fathersday #father #dad #love
1 Corinthians 15:52 52 In a moment, in the twinkling of an eye, at the last trump: for the trumpet shall sound, and the dead shall be raised incorruptible, and we shall be changed.
The Brethren in Christ Embassy Eastham would like to wish our dear Man of God Pastor Chris a happy fathers day. Thank you for answering God's call on your life. We love and appreciate you sir. #CEEastHam #UK2Z4FASTEST #UkR2Z4
Happy Father's Day to our Highly Esteemed Director! Thank you Sir to leading us in exemplary service & followership of our dear Man of God! We love you dearly Sir! #FathersDay #CGI #unstoppableChurchGrowth
Thank you dear Pastor for your fatherly care and love. You've given so much of yourself to nurture us spiritually and physically. I may not always say it but I'll really appreciate you sir. Happy Father's Day pastor. I love you Sir.