KOB!S: A very merry Christmas from on KingsChat Web
A very merry Christmas from all of us at Kobis Foods. Remember this season is all about giving, so put a smile on the face of someone today. #MerryChristmas #FreshChristmas #AlwaysFresh #Kobis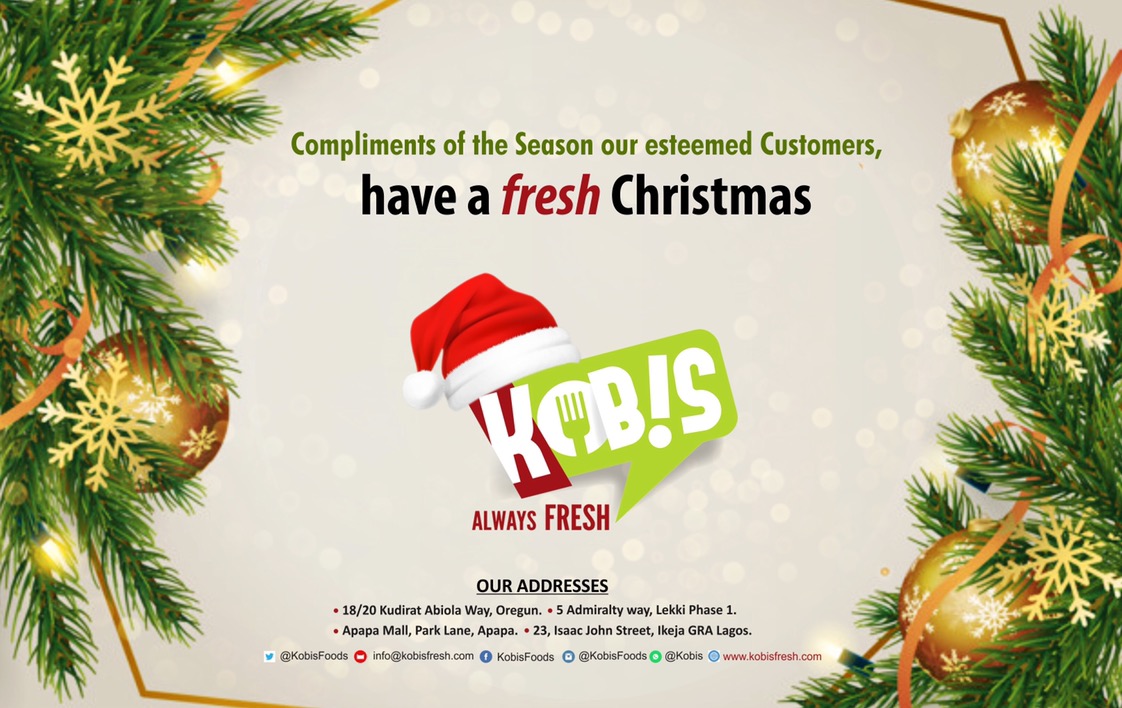 CELEBRATING A HELPER OF THE WAR OUR DEAR ESTEEMED PASTOR EMMANUEL EZE GROUP PASTOR, KUBWA GROUP THANK YOU FOR YOUR UNQUANTIFIABLE COMMITMENT TO THE VISION. IT'S A THOUSAND TIMES GREATER SUPERNATURAL EXPLOITS FOR YOU. WE LOVE YOU SO DEARLY SIR. #abujazone
HAPPENING NOW!! CHRISTMAS SERVICE WITH OUR ESTEEMED ZONAL DIRECTOR ESTEEMED PASTOR YEMISI MERRY CHRISTMAS TO YOU ALL!! #CELVZ
"Peace on earth will come to stay, when we live Christmas every day." #Helen S.R. Celebrating💃 Christmas with my Beloved Brothers/Sisters. Merry Christmas🎅🌲 Beautiful People. #BESTOFTHEBEST
HAPPENING NOW!! CHRISTMAS SERVICE WITH OUR ESTEEMED ZONAL DIRECTOR ESTEEMED PASTOR YEMISI MERRY CHRISTMAS TO YOU! #CELVZ
The Homeless was shown much love,from my kids.How glorious this is.
Merry Christmas to you all #2019 #Lights
Merry Christmas and Prosperous New Year to ALL.
HAPPENING NOW!! CHRISTMAS SERVICE WITH OUR ESTEEMED ZONAL DIRECTOR ESTEEMED PASTOR YEMISI MERRY CHRISTMAS TO YOU ALL!! #CELVZ
ENJOY THE SEASON He came to reconcile us... Remember someone today I love you...