LMAM USA: 🎶Happy, happy birthday Bro Smith! on KingsChat Web
🎶Happy, happy birthday Bro Smith! 🎶 Thank you for your excellence and passion. You are celebrated & loved. #LMAMUSA #LMAMUSARegionOne #LMAMNewYorkMegalopolisGroup1and2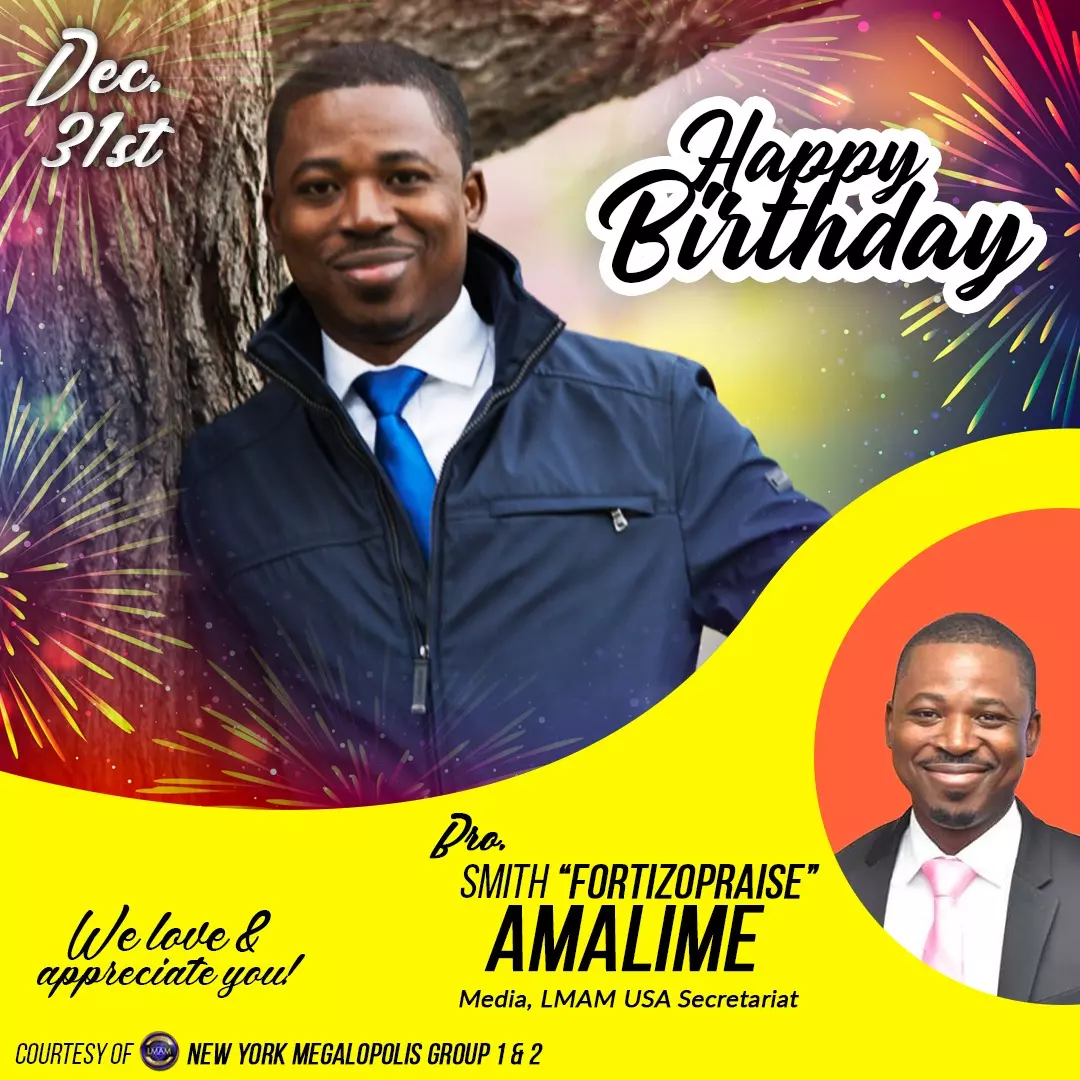 OLAYINKA
commented:
Happy Birthday Bro Smith
Pst Eli
commented:
Happy birthday Bro Smith. Thank you for all you do in the house of God. God bless you & increase you on every side. Have a great one!
#SendPortions in Delta State Thank you partners for giving the children an unforgettable Christmas #EveryChildisyourChild #EndChildpovertynow
Look at them, they are frauds here, please don't invest in this business. I have a prove to guide me. That registration is my husband who the fraud, he invested and his money lost. He was like, can this happen in kingschat?
Thank you for giving yourself totally to the Lord to be used in other people's life in such an extraordinary way! The Lord has made you a blessing and a blessing you shall always be! Of the increase of your prosperity and greatness, there shall be no end. We love you dearly. ❤🤗