CALABAR MINISTRY CENTRE : Celebrating God's Perfect Son on on KingsChat Web
Celebrating God's Perfect Son on this Perfect Day! ✨🎂 Happy Birthday Dear Brother Brian Olatayo. Thank you for your devotion to God and to His work here in Calabar Ministry Centre. Thank you for being a Blessing to the Body of Christ. In this year of Perfection, God has perfected all that concerns you and you'll walk in the light of every Word of Prophecies declared by our man of God today. Congratulations!!! #CalMC #TeamCalabarRocks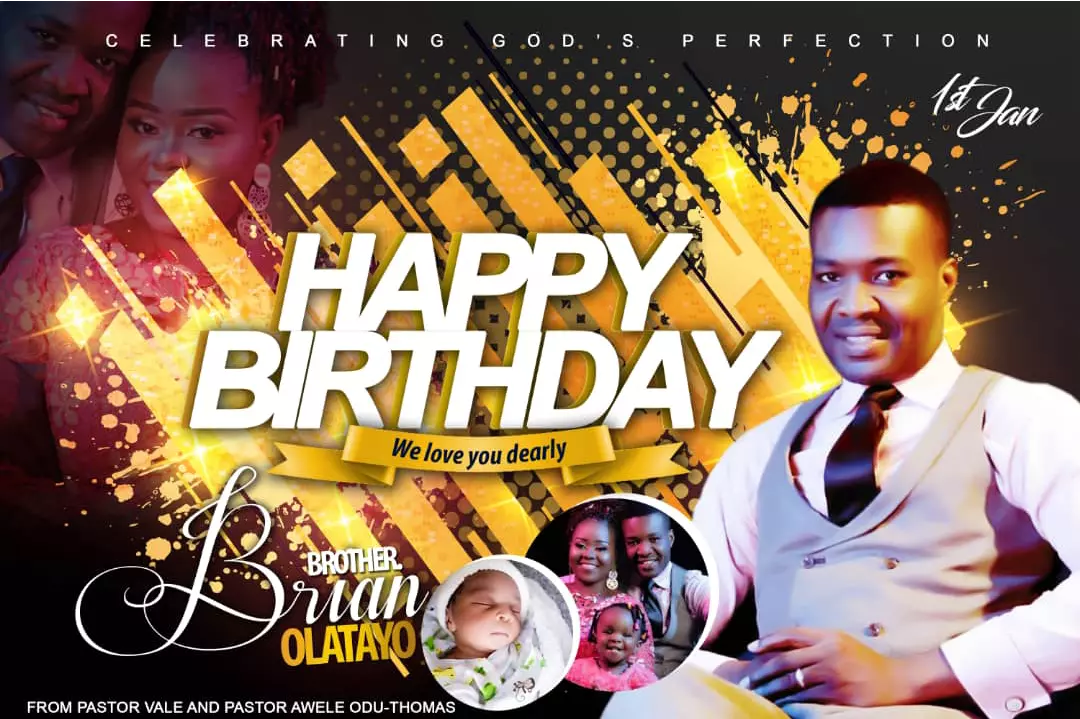 Phillian
commented:
Happy birthday Bro Brian.
ESTHER EKAH
commented:
Happy Birthday Brother Brian.....it's a new level for you in this new year! Perfection all the way. Congratulations🎉🎉🎉💝
Welcome to the year of perfection
This is BIG! It's SIMPLY PHENOMENAL! Get ready for an awesome time of prayer and communion with pastor Chris, At the Loveworld crusade ground Lagos/ibadan expressway.@12:30Pm..... Don't miss it! #Jan5th2020PFCS #celagoszone2
Deaconess Catherine Christ Embassy Chicago 2020
Happy birthday again and again. I can't stop celebrating you. You are the best. I love you my dear
Please help me thank my man of God ooo!!!! What a way to start the year. Pastor Sir I love you eternally.
Dear Minister of God I wish you all Happy New Year 2020!!! The Year of Perfection!!!! May God perfect everything good in your Life with God. #Loveworld TV&Radio Ministry