USA REGION ONE: ✨🇺🇸 USA REGION 1'S ANNUAL on KingsChat Web
✨🇺🇸 USA REGION 1'S ANNUAL PRAYER & FASTING MEETING IN THE YEAR OF PERFECTION!🙏 It's happening in New Jersey this year! Beginning on Thursday, January 9th till Saturday, January 11th, join us in New Jersey for a special weekend of alignment, completeness, excellence, and bringing to fruition as USA Region 1 prays and fasts, launching us into God's perfect will for the year. See flyer for event details.To register, visit www.christembassyusa.org God bless you!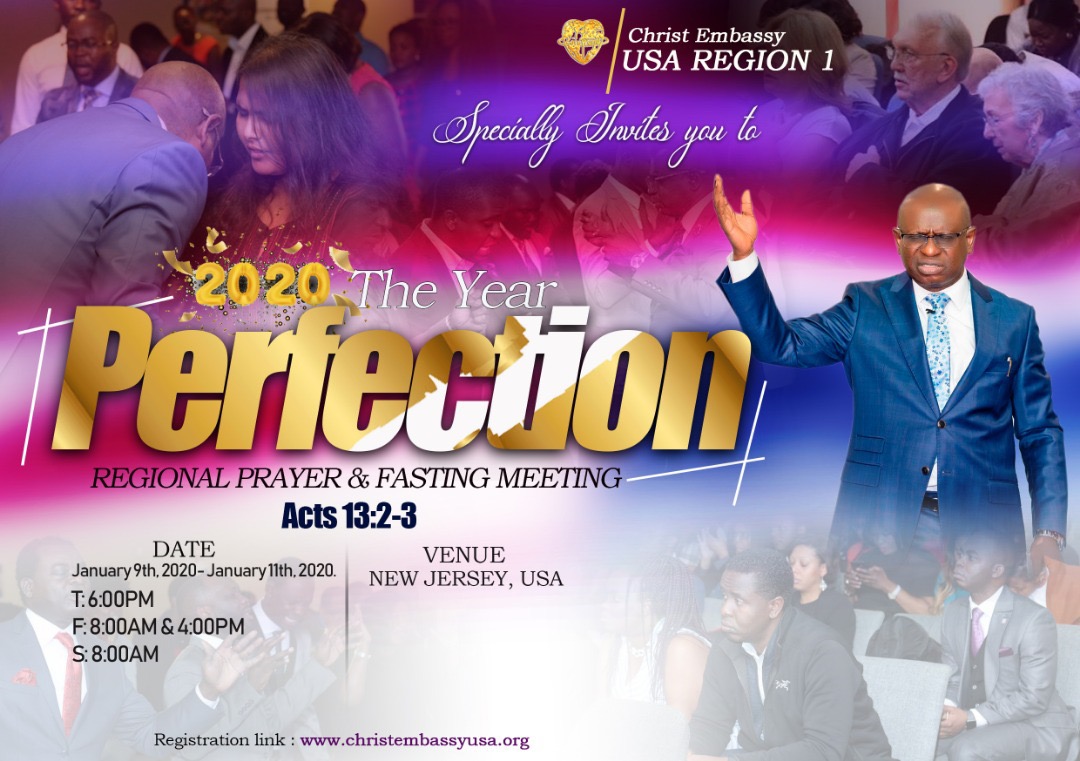 pastor Odinigwe Godwin
commented:
BINOMO FO-REX TRA-DING https://wa.me/2348109713521 IN-VEST AND GET DO-UBLE IN LESS THAN 2'HOUR Message me now for your registration #5.000--#10.000 #10.000--#20.000 #20.000--#40.000 #50.000----#100.000 #100.000--#200.000
Dawuta
commented:
Amen.Gloraaayyy!!!!!!!
Please join us to celebrate exceptionalism personified, the man permanently PROVOKED unto good works, the Highly Esteemed director of Teens Ministry, Pastor Biodun Lawal. Thank you for investing so much in us. We love you Sir ❤ #PBL0201 #TeensCan #LWTeensMinistry #CECanada
Celebrating our Esteemed Regional Pastor CE Travis, Dallas group #POLDonum #heavensgift #sonofpastorchrispbl #CEUSARegion2
#sonofpastorchrisPBL #Heavensgifts Happy birthday pastor Sir. I love you
We love you Esteemed Pastor Sir! Happy Birthday from USA Region 2 LMAM! #SonOfPastorChrisPBL #USARegion2
Strategic Training for the Global Staff Community on Thursday 2nd January, 2020 Pictorial Report #BlueElite #cephzone1 #yearofperfection
Happy birthday Dcn Mike Uffot. Thank you for your contribution to the work of the ministry. Enjoy God's perfect blessings in every area of your life. We love you. #Texaszone1
Have you listened to the New Year message yet? Heard something NEW that you didn't hear at the 31st night service? Share it with us by commenting below. Let's go! #newyearmessage #newyear #2020 #enter2020withpastorChris
Celebrating Grace 💃🏻💃🏻 #PolDonum #HeavensGift #SonOfPastorChrisPBL #CeAccraGhanaZone