Celebrating an amazing CGI Facilitator, Esteemed Pastor Niyi Oluwole-Isaac Thank you for your commitment to the Vision of our Man of God for unstoppable Church Growth. We love you! #CGI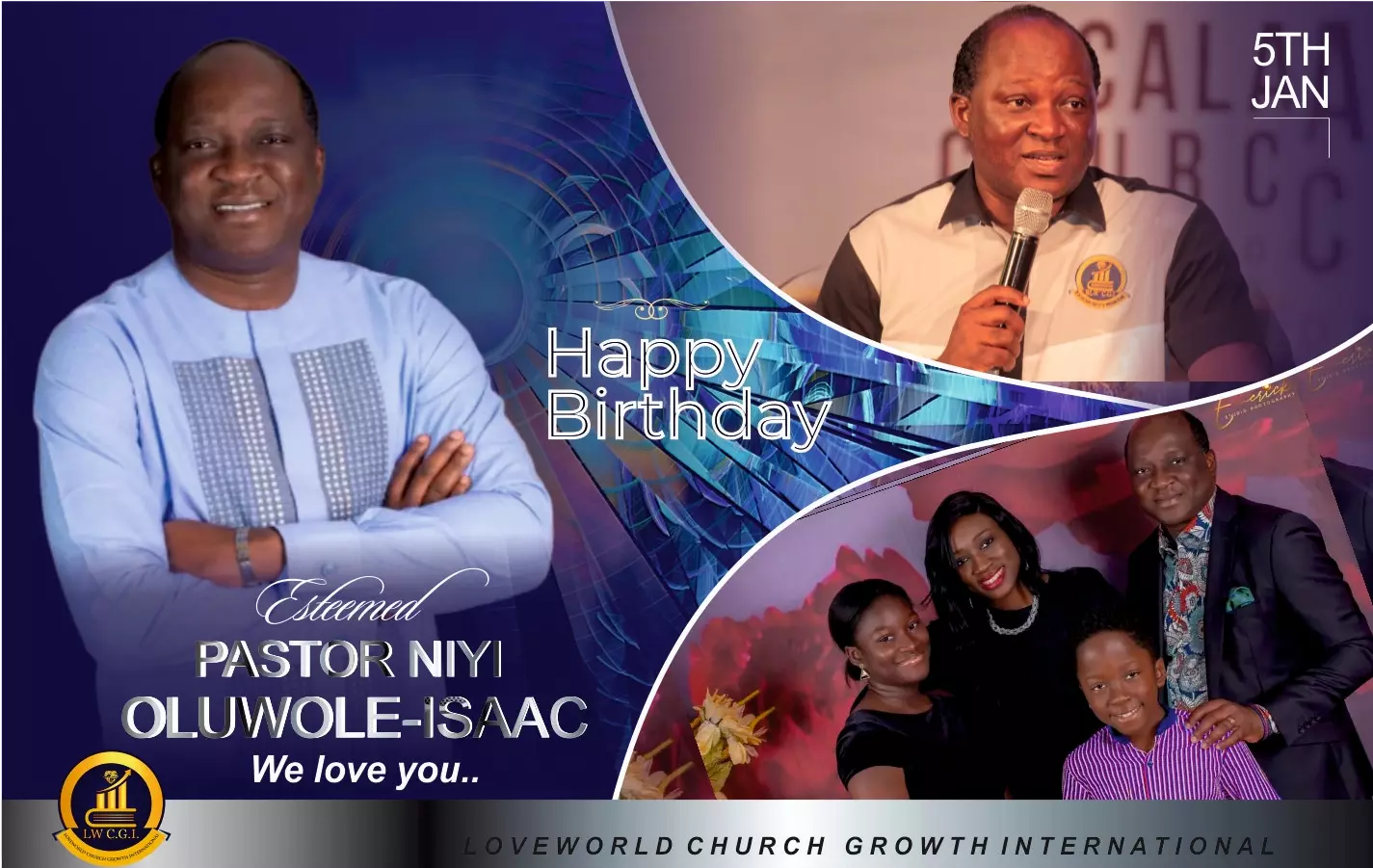 odu-Tee
commented:
Happy birthday of more glorious years ahead
HAPPENING NOW The First Global Communion Service with the Man of God, Pastor Chris. #nnez1
HAPPENING NOW! The first Global Communion Service with our dear Man of God, Pastor Chris Follow this Superuser for live updates! #UKR2Z3 #TheLoveZone❤ #2020TheYearofPerfection
First timers line in our first Sunday service 2020 CE Kuchingoro.
Beginning the year with a filled up space in our service today at C E Kuchingoro is amazing. Glory to God.
Happy International Indispensable Day
⭐️Insightful Moments at the Global Communion Service⭐ Join the Highly Esteemed ministers; Pastor Lanre Alabi, Pastor Ifeoma Chiemeka and Pastor Deola Philips as they discuss their expectations in the year of Perfection👌🏾 ____________________________ Watch LoveWorld TV on www.loveworldtv.co.uk/watch-live LoveWorld TV 3.0 Mobile App Sky 585 Freeview IPTV Channel 258 To Partner/Contact us Call: +442075115830 Email: sponsors@loveworldtv.co.uk; info@loveworldtv.co.uk #MostImpactfulStationofTheYear2019 #LoveWorldTVStationOfTheYear2017 #LoveWorldTVStationOfTheYear #LoveWorldTVSpreading Love, Changing the World
Il nous enseigne de suivre en toute franchise et honnêteté tout Pasteurs que Pasteur Chris va nous envoyer... Que ça soit Lui ou pas... Cela veut dire qu'il est un bon bergé #EXTRAORDINAIREPNO #EWCAZ2 #CEGBENYEDZI