WE ARE LIVE! CE Kenya Zone is up live at the ongoing one Year PastorChrisLive Pray-A-Thon Reloaded. Join the live stream now with our Highly Esteemed Zonal Director Pastor Siji Dara Click on the link below to participate: www.pastorchrislive.org As you Pray, kindly share on the comment feed these hashtags: #prayingnow #prayathon2020 #pclprayathon2020 #cekenyazone Watch this space for live updates! God bless you.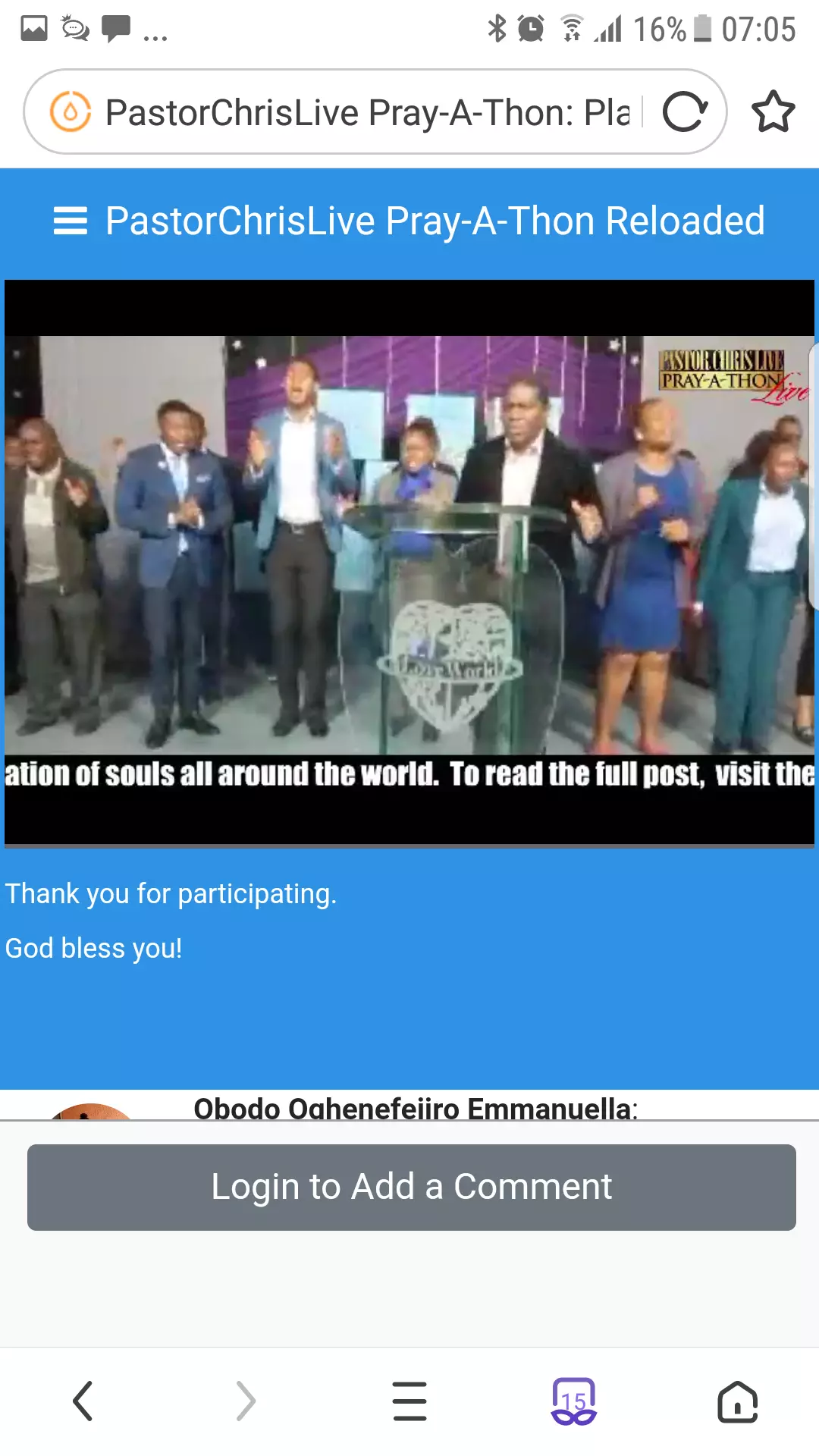 emmanuel Mwendwa
commented:
Woooow what a great opportunity to b part of The Global prayer-thon Praying now #Kenya
Happy birthday to my woman of God, pastor ma thank you for all you represent to us. I love you specially ma.
Precious memories♥️ they grow so fast. So thankful #hislovecompelsme
Hey see who had a glorious time during the holiday! #daughterofperfection. #worddoer
t's 2020..... the game changed for Us!! If you want to get started either drop me a message for a chat or just sign up simply using this link ... create your own online income with my help Are you next??? www.antonia.juiceplus.com