Supernatural Happy birthday to my Father, Mentor, Teacher, life Coach, Prophet, Man of God, Pastor and Spiritual Daddy. I celebrate you today. Thank God for your life that has really impacted so much in me.I am who I am today because of the grace upon your life of which I partake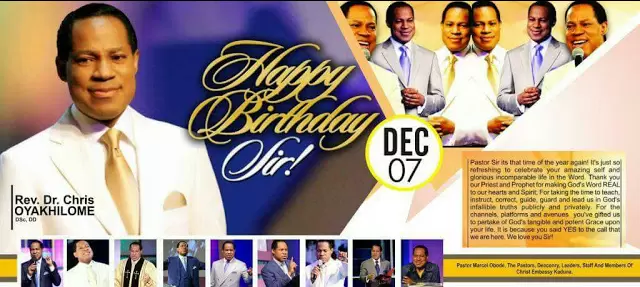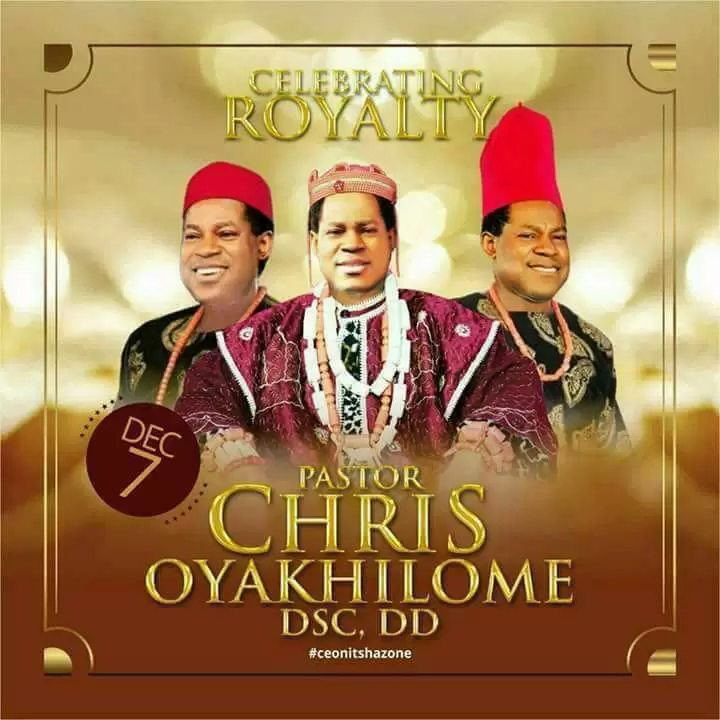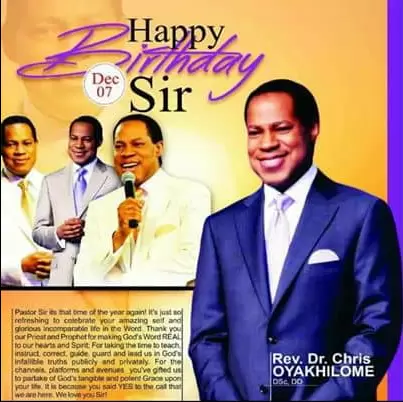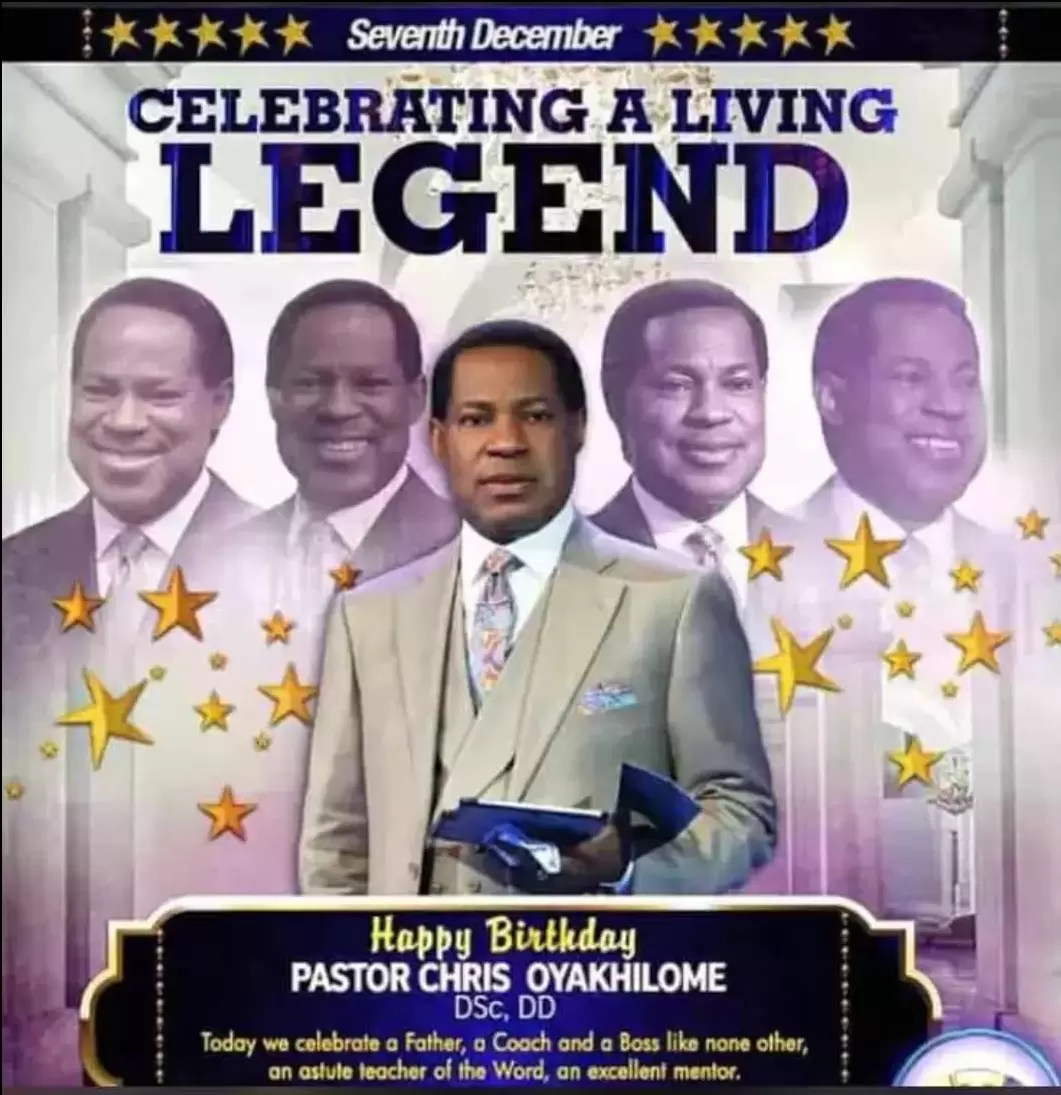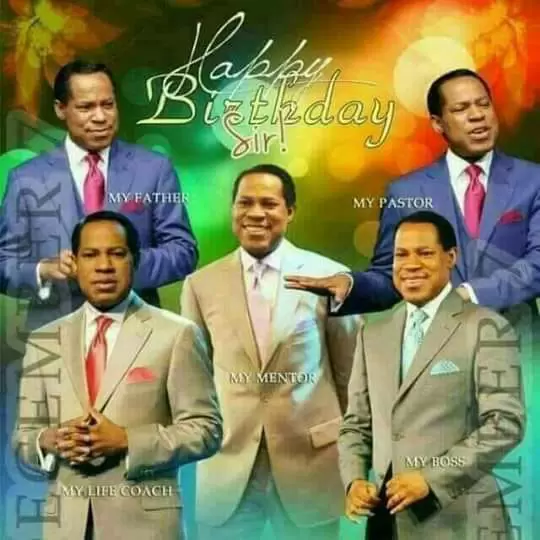 Happy Birthday my father Rev. Chris Oyakhilome!! Thank you pastor sir for giving my life a meaning. I am here today because I met you sir.I am eternally grateful to God for you sir.Happy ! Happy!! Birthday!!
Happy birthday to my Life Coach, Father and Mentor. Pastor i love you so dearly.
Happy birthday to my dad, my Pastor, teacher, life coach.... Pastor Chris, I love you and thank God for you.
Happy Birthday Pastor Sir! Pastor, i love you forever Thank you Sir for saying yes to the Lord You are my Hero
Happy Birthday pastor sir, You are an awesome father, mentor and a life coach to us, you are more than a gift to me sir,thank you for impacting my life. I love you sir
Happy Birthday Pastor Chris Sir, I love you specially.
Celebrating my very own superhero. Happy birthday daddy! 🕺🕺🕺