It's a gathering of soul winners and world changers @the loveworldground isolo. You can't afford to miss it!!!! #EC2020 #celagoszone2 #evangelismcongress #CEdopemuexcelcenter2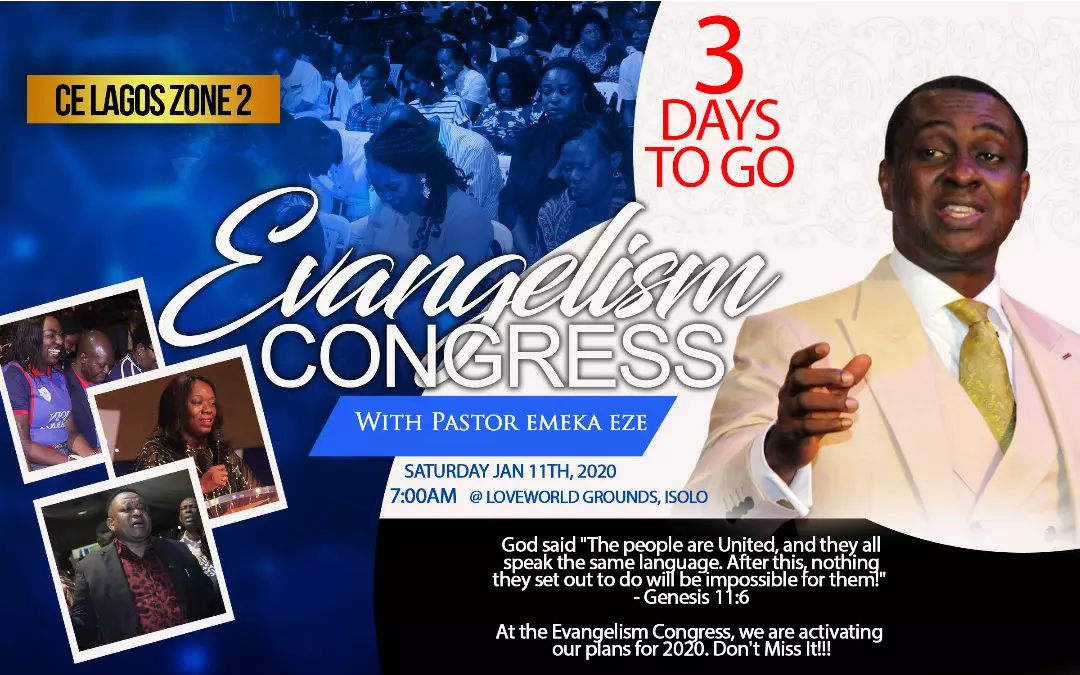 Happy birthday Pastor. Thank you for being so kind and helpful. It's a blessing to know you. I love you big time!
Thank you Esteemed Partners. Your seed made it happen!
#prayingnow,  #pclprayathon2020,  #iamapriestinoffice #prayathon2020,  #cefrancistown2 #sazone3, #Botswana.
It's a gathering of soul winners and world changers @the loveworldground isolo. You can't afford to miss it!!!! #EC2020 #celagoszone2 #evangelismcongress #CEdopemuexcelcenter2