KINGING LIFE IN YOU "Think about that: His invincible life manifested in your physical body! This is what makes the Christian a superman." -Pastor Chris IN TODAY'S RHAPSODY of Jan 12th, Our dear Man of God, Pastor Chris, speaks about God's incorruptible life in you. We read: Through the Gospel, God has brought life and immortality to light (2 Timothy 1:10), and He wants that life to be manifested in our physical bodies. Think about that: His invincible life manifested in your physical body! This is what makes the Christian a superman. Recall the experience of Paul on the island of Malta in Acts 28. He was bitten by a venomous viper, but he wasn't hurt; he didn't shout or try to cast out the poison. He didn't even pray or quickly recite some confession. He simply continued what he was doing as though nothing happened. The onlookers were perplexed as they had expected Paul to swell and suddenly drop dead as a result of the venom. But when that didn't happen, they concluded he was a god (Acts 28:6). Paul knew he had the incorruptible life of Christ manifested in his physical body. That life came in the salvation package. Therefore, in your life, be fearless; you can't be poisoned or killed, because of the divine life in you. You might ask, "What am I going to do to live this kind of life?" Just as you didn't have to do anything to live the human life, you don't have to "do something" to be what God has already made you. The Bible says, "Not by works of righteousness which we have done, but according to his mercy he saved us…"(Titus 3:5). Ephesians 2:8-9 says, "For by grace are ye saved through faith; and that not of yourselves: it is the gift of God: Not of works, lest any man should boast." The divine life in you came at no extra cost; if you have Jesus, you have it (1 John 5:11-12). What you need is the awareness, the consciousness of your identity in Him, and His incorruptible life in you. Glory to His Name forever! #KINGINGwithPastorUyi FOLLOW THIS SUPERUSER ACCOUNT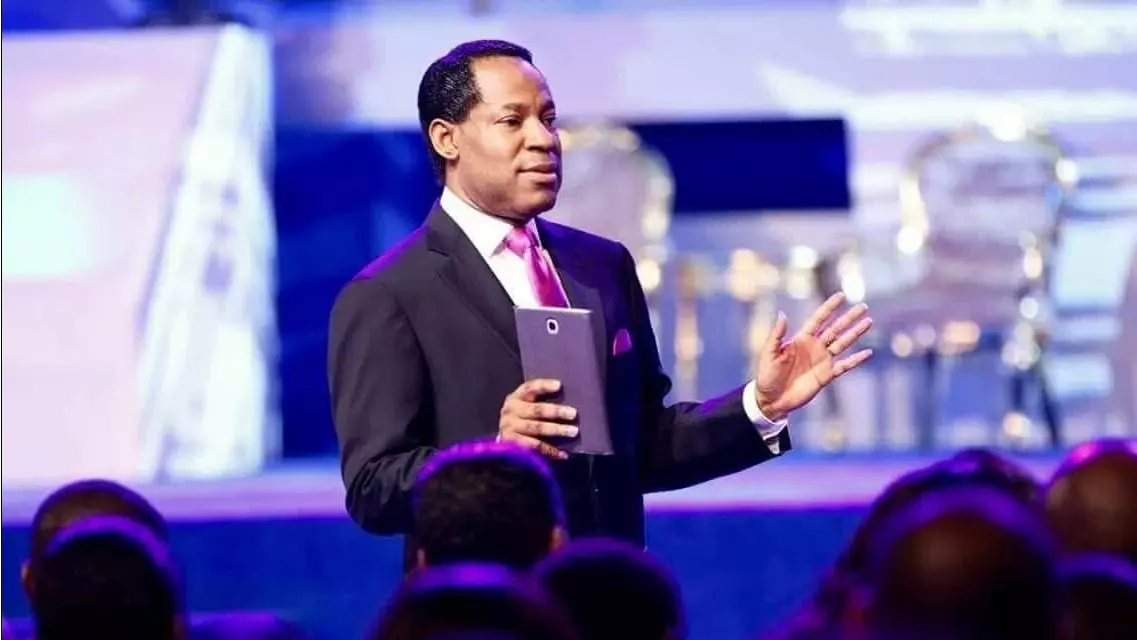 #prayingnow #pclprayathon2020 #prayathon2020 #iamapriestinoffice #WEUVZ1 #NORWAY
We celebrate a great MOG, a great light, a pillar and a great helper of the work. Your love for and commitment to the master is simply contagious. We love you dear sir. Congratulations.
#prayingnow, #pclprayathon2020 #prayathon2020 #iamapriestinoffice #WEVZ1 #OsloNorway
Glory to God it's Sunday. Do have a great service.
Ready for church. I'm #incorruptible
CELEBRATING OUR BELOVED PASTOR A GREAT & EXCEPTIONAL LEADER 1 DAY TO GO!!! PAA BIRTHDAY LOADING..... #PAA1301 #LWLEEDSUKZONE1
CE Lagos 2 is ready for the prayer baton scheduled to commence tomorrow January 13th by 1pm GMT +1. Get ready to power available !!! #IamPrayingwithPastorChrislive #pclprayathon2020 #iamapriestinoffice #celagoszone2
Good morning people of the most high God. Perfection is our in 2020. Is already done, everything is ready for us to take in this year. Do have a great Time in his Presence