Prudence Esse Oliseamaka: It's a Holy Ghost something!!🤸🏾‍♀️🤸🏾‍♀️🤸🏾‍♀️ on KingsChat Web
It's a Holy Ghost something!!🤸🏾‍♀️🤸🏾‍♀️🤸🏾‍♀️🤸🏾‍♀️ #EMC2020 #AllaboutJesus #CEBeninzone1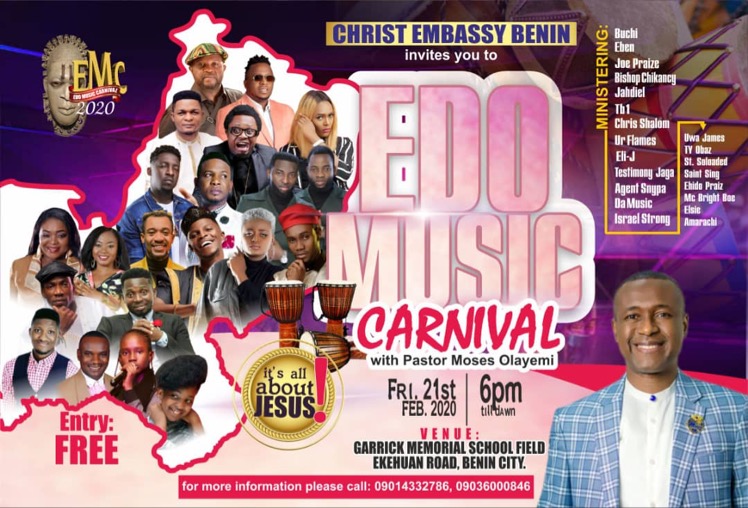 #Emc #cebeninzone1 #all about Jesus
#EMC2020 #cebeninzone1 #All about Jesus
#EMC2020#allaboutJesus#CEBENIN
#EMC #Cebeninzone1 #AllAboutJesus
#EMC #Cebeninzone1 #AllAboutJesus
It is all about Jesus #EMC2020 #ALLABOUTJESUS #CEBENINZONE1
Ce Afromedia staff community praying with Pastor Chris Live. #pclprayathon2020 #prayingnow #prayingwithpastorchrislive #iamapriestinoffice #lagoszone2 #Nigeria.
#EMC2020 #cebeninzone1 #All about Jesus
16. But for that very reason I was shown mercy so that in me, the worst of sinners, Christ Jesus might display his immense patience as an example for those who would believe in him and receive eternal life.
#IamPrayingwithPastorChrislive, #pclprayathon2020 #iamapriestinoffice #celagoszone2