CE Texas Zone 2: 🇺🇸🇺🇸TEXAS ZONE 2 IS SUPER on KingsChat Web
🇺🇸🇺🇸TEXAS ZONE 2 IS SUPER READY FOR GLOBAL RHAPATHON WITH PASTOR CHRIS IN 2 DAYS🇺🇸🇺🇸 DATE - Mon, Jan 20th - Fri, Jan 24th TIME - 3:00AM & 10:00AM CENTRAL TIME Tell your story about your encounter or experience with Rhapsody and share it on KingsChat using the hashtags #rhapsodystory and #Rhapathon. Spread the news and create your picture avatar now on rhapsodyofrealities.org and share it everywhere. Rhapathon will broadcast on all Rhapsody platforms as well as across all LoveWorld networks God bless you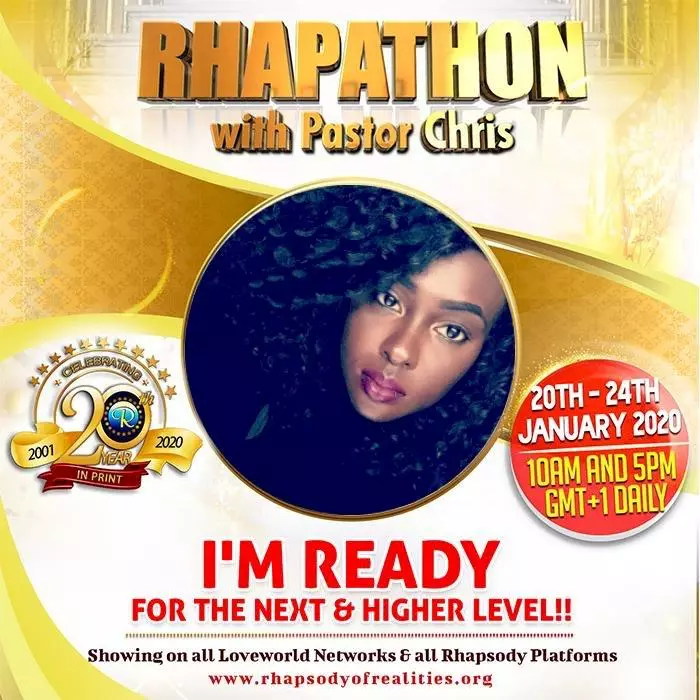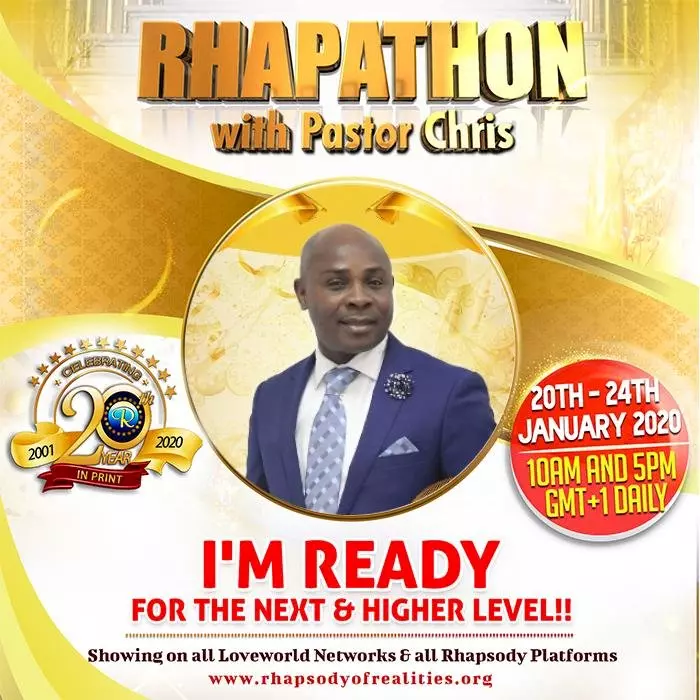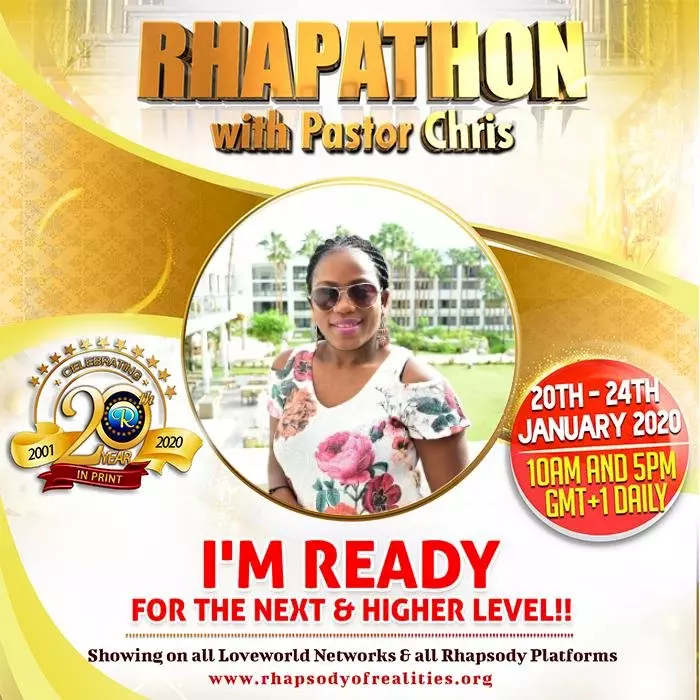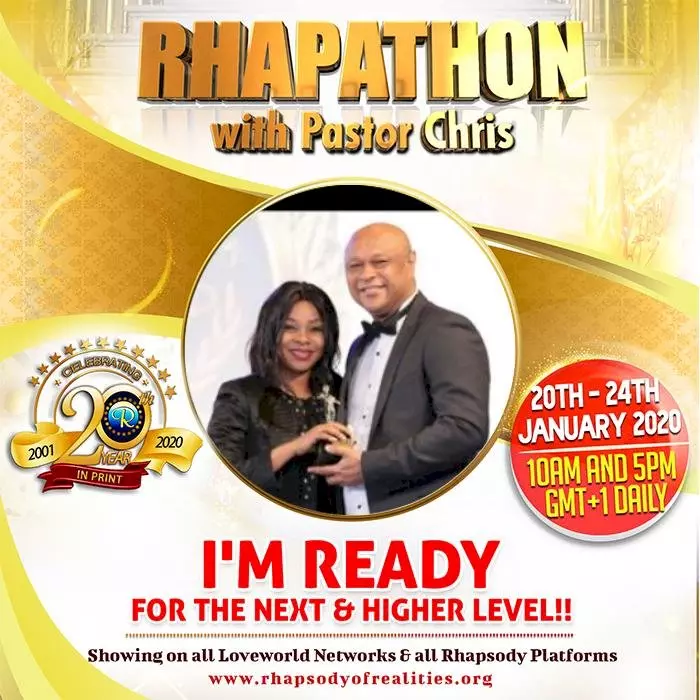 #raphathonwithpastorchris #sazone1 #sandtongroup #cemidrandghallager We are ready
We Celebrate Esteemed Pastor Olufunmi Olaosun, thank you for being a daughter of Consolation. God has caused all that pertains you to align into his perfect will for your life.  You produce excellent results in any thing you lay your hands upon. We love you!
20 THINGS TO DO BEFORE RHAPATHON With Pastor Chris: No. 10:  HAVE ALL YOUR GADGETS READY!!! TV, Phone, Tablet, Laptop... DATE: 20th -24th January 2020. TIME: 10 am & 5 pm (GMT+1) daily. Rhapathon will broadcast on the Rhapsody platforms below as well as across all LoveWorld Networks. Rhapsody Website:  http://rhapsodyofrealities.org   Rhapsody App: http://bit.ly/getrhapsodyapp REON Website: http://reoninternational.org  Rhapsody Web TV: http://rorwebtv.rhapsodyofrealities.org Spread the news! Create your picture e-card (avatar) now on http://rhapsodyofrealities.org and share it on all your networks. God bless you. #rhapsody #rhapathon2020 #Celebrating20YeasrofImpactwithRhapsodyofRealities http://rhapsodyofrealities.org #LWPM
Have a Soul-winning weekend! How many people are you targeting to win to the Lord this weekend and take to church tomorrow?Remember, you are the fourth Man! Join the community of soulwinners on soul tracker today and start adding souls into the kingdom. Open your account if you are yet to. www.christembassysoultracker.org.
2 DAYS 2 GO!! I'm excited!!! It's my year of PERFECTION!! 💃💃💃 #rhapathonwithpastorchris #cesazone1 #CENewlands