WINTER VS ALL SEASON CAR TYRES It is the year of perfection. Have you checked your car tyre expiration date yet? During winter, it gets colder and temperatures drop under 7°C, staying low until spring. Summer tyres cannot provide the same efficiency on the road during winter because of their rigid structure. It's time to switch to winter tyres, but why switch when there are "all season tyres" All Season Tyres: - ·       They combine the qualities of summer and winter tyres and are suitable all year round. ·       It saves cost compared to buying both summer and winter tyres. ·       They are adaptable and suitable for prolonged used regardless of the climate. ·       Their tread pattern is the result of targeted functional balance, efficient at high and low temperatures, sunny or rainy days, wet or dry roads.  ·       They are developed for vehicles ranging from small cars to SUVs and fast sports cars, that run at high speed. ·       Their rolling resistance is better during winter. ·       They have a better traction if temperature goes above 7°C. ·       Their tyre noise is lowered and the tread lasts longer compared to with summer or winter tyre treads. NOTE: 1)    For extreme winter conditions, a snow tyre is preferred. 2)    Regardless of characteristics and type, it is essential for tyres to be in excellent condition to ensure maximum efficiency in terms of safety and performance. Periodically checking tyre conditions is recommended.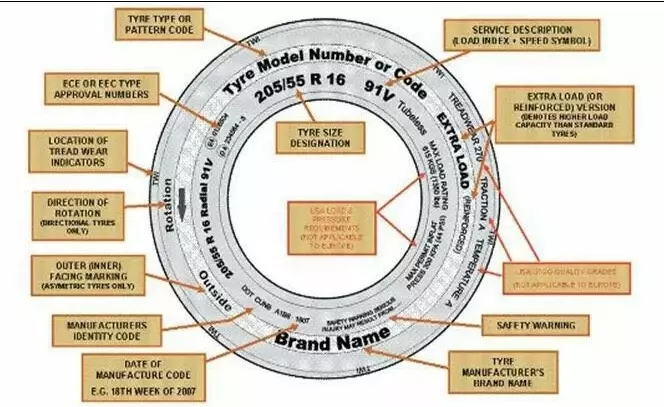 PEna
commented:
Thank you
BECOME AN EFFECTIVE MINISTER OF THE GOSPEL IN YOUR WORLD! "Thank you so much dear Pastor Chris and our ISM Director Pastor Deola Phillips for the privilege to have been taught and impacted by the Holy Spirit at the ISM Online Session. I was so blessed. The Online Session taught me so many deep things about ministry that have made me an effective minister of the Gospel of Jesus Christ". MINISTER K.K  RABUTI, JILIN FELLOWSHIP, CHINA. Don't miss the 2020 ISM Online Session! Register Today! Date: January 31st – June 30th , 2020 Tuition: Absolutely Free!
PRÉPAREZ-VOUS POUR UNE AUTRE MISE À NIVEAU ... https://rhapsodyofrealities.org/ewcz2 #ewcazone2
I'm so ready, have moved and I am God's channel of blessing to the the land of Australia!!! #RHAPATHON #ReachOutAustraliaRegion #CEPerth Let's begin.....
PRÉPAREZ-VOUS POUR UNE AUTRE MISE À NIVEAU ... https://rhapsodyofrealities.org/ewcz2 #ewcazone2 https://rhapsodyofrealities.org/ewcz2