2 Chronicles 7:14 If my people, which are called by my name, shall humble themselves, and pray, and seek my face...... then will I hear from heaven and will heal their land. Glory to God. We will pray. #UKZONE2NATIONALDAYOFPRAYER.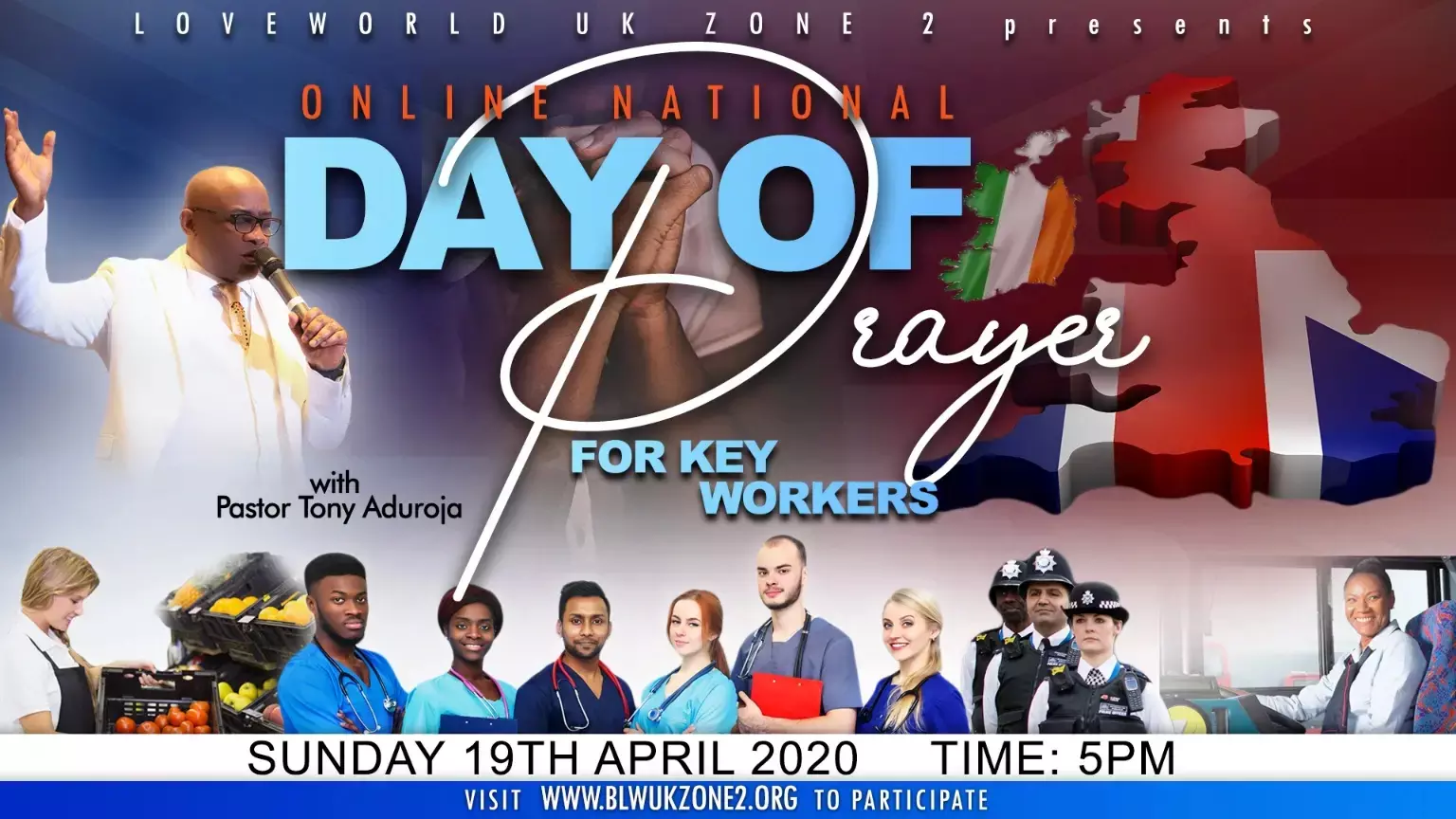 #prayingnow #prayathon2020 #AbujaMinistryCentre #Nigeria
World Book Day!!!!! Let us increase knowledge and debunk their deceptions!!! Let's Spread it !!!
Epic! #loveworld #christembassyabuja #ceabujazone #ceaz #pastorchris #pastordipofisho #churchunusual #istandwithpastorchris #graceliveshere.
1million Outreach a reality Thank you Sis Edith #cetxzone1 #1millionoutreaches #cetxzon1ror
Idris Elba wants whole world to lock down for a week every year to remember coronavirus Idris Elba has said he thinks the world should take a week of quarantine every year to "remember this time" once the COVID-19 pandemic is over. http://news.sky.com/story/coronavirus-idris-elba-says-world-should-quarantine-for-a-week-every-year-to-remember-this-time-11975822
Coronavirus: Djokovic reveals he's an anti-vaxxer and it may stop his return to tennis Novak Djokovic has revealed he is an anti-vaxxer and that it could get in the way of his return to competitive tennis once the sport resumes from the coronavirus pandemic. http://news.sky.com/story/coronavirus-novak-djokovic-reveals-hes-an-anti-vaxxer-and-it-may-stop-his-return-to-tennis-11975846
Williams: 'Critical' to race, and reform Claire Williams has admitted to Sky Sports that a return to racing this year is "critical" for an independent team like Williams to survive, while also urging F1 to speed up a change to its "unsustainable" model. https://www.skysports.com/f1/news/12040/11975750/claire-williams-on-why-2020-races-are-critical-and-f1-cost-cap-regret