Ngefor Sylvie : Happy birthday Highly esteemed Pastor on KingsChat Web
Happy birthday Highly esteemed Pastor Regina Ma. Your impact in my life, Words alone cannot be enough to describe. Thank you Ma for being an inspiration to me. Hurayyyyyy to the Principality of Yaounde. I love you specially Ma. #23January #Ceetoudi #obiligroup #ewcaz4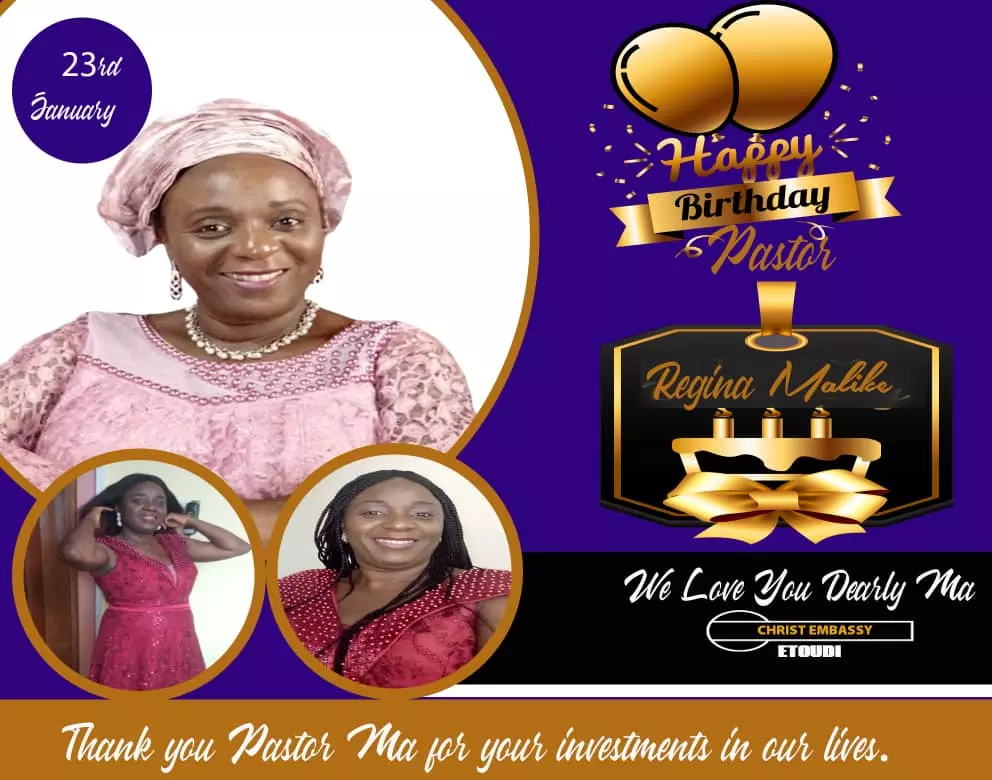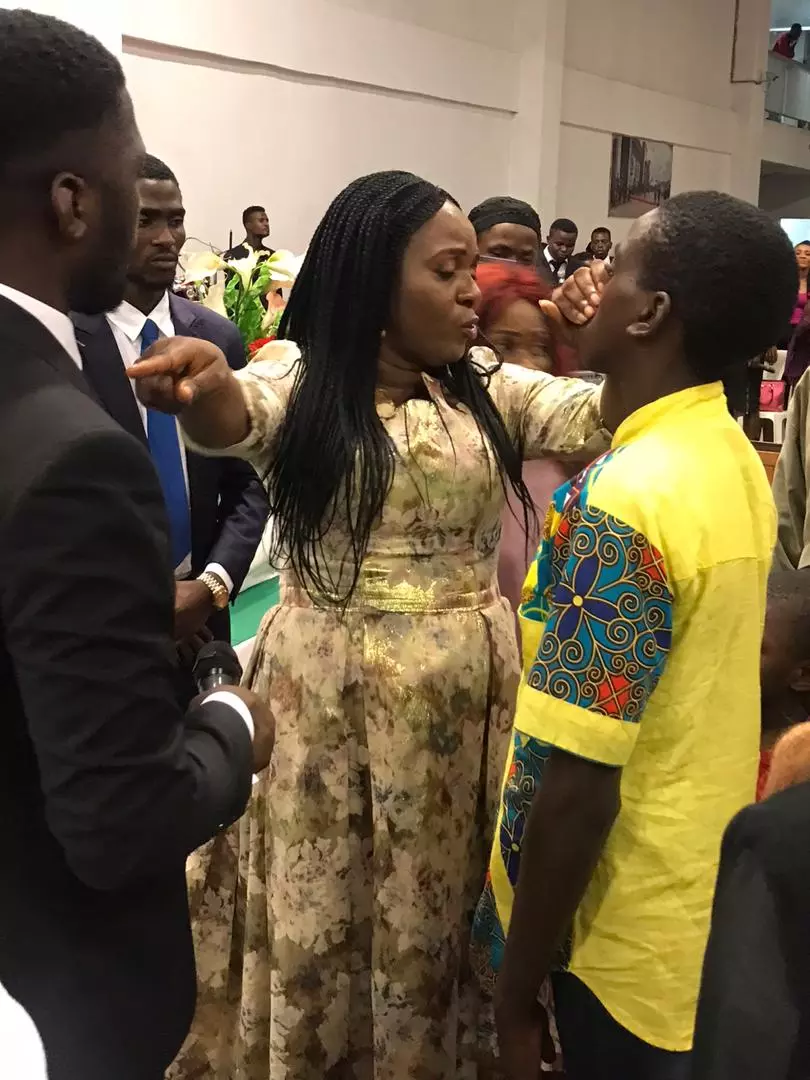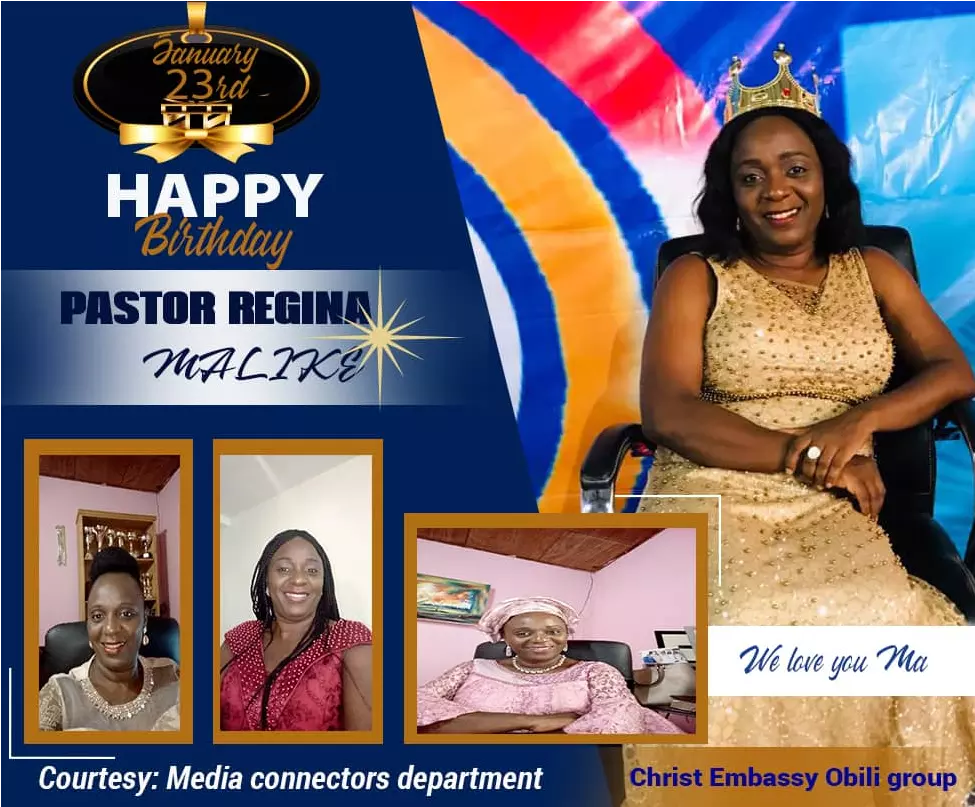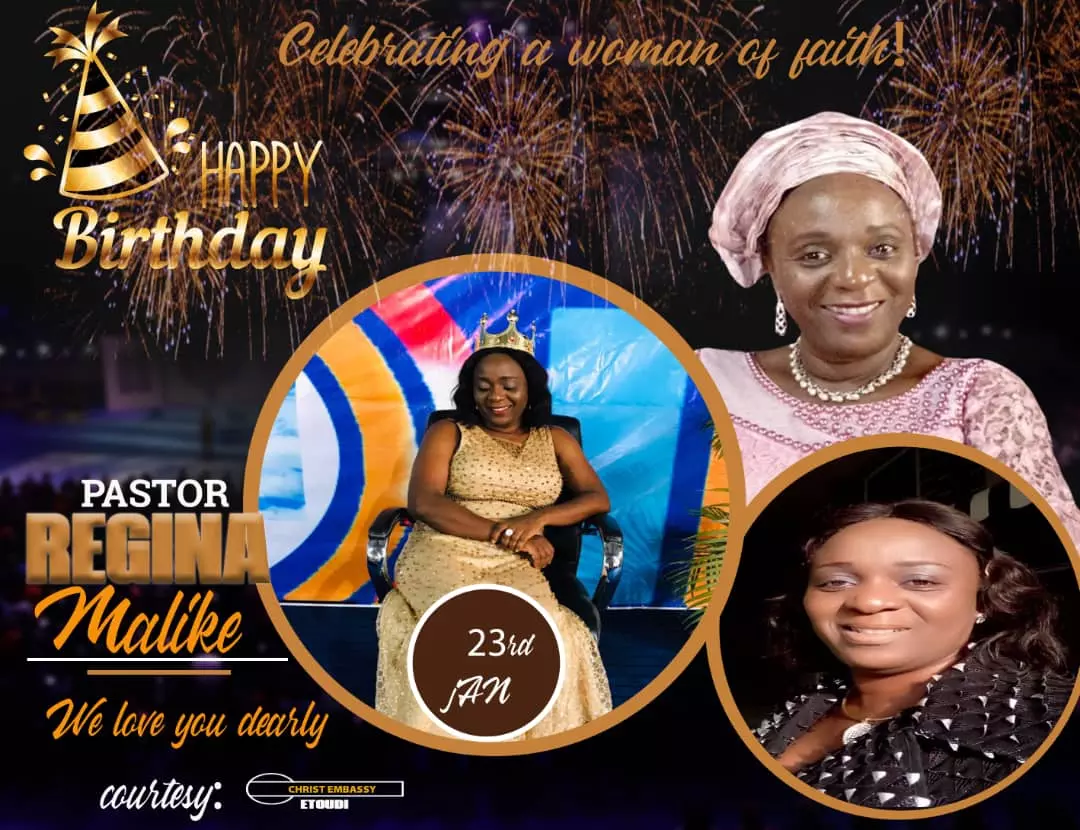 Pouadeu
commented:
Happy birthday pastor Ma
Highly Esteemed Evangelist Kathy Ma, Mother of Excellence, perfection, and Beauty. Greatest Mother of all Happy Happy Birthday to you. I love you Dearly #celebratingalegend2020
#ukzone2 #ukzone2 #blwbattersea #enter2020withpastorchris #norwoodgroup 🇬🇧🇬🇧🇬🇧#GYLF #sonsofministry #rhapathon2020 #loveworldtv #loveworlduk 🌟🌟🌟🙏🙏🙏✝️✝️💙💙💙❤️❤️
#prayingnow  #pclprayathon2020  #prayathon2020  #iamapriestinoffice #Haven Special #AbujaMinistryCentre #CEAMC #NIGERIA
Celebrating the mother of STARS! Happy birthday to our wonderful mom. We shall bring u much good, Like vigorous young olive trees as WE sit around ur table... Ps. 128:3b Thank u for always believing in us, & inspiring us. We love u ma #loveworldentertainment #psalm23 #lmam #celvz
Happy birthday Sir, Words fail me to express how my life has been a success knowing you. Thank you 4 all the wonderful lessons for life, thank you for being a great blessing to the body of Christ. Thank u for your selfless love. I join the host of Heaven to Celebrate you today.
Your teachings on building beautiful homes gr8ly impacted us. I remember when u taught on 'Routine forms Character' U said every child must have a daily chore in d home 2 form d character of d child. Tnk u Sir & Ma. Your union is an advantage 2 d gospel. Happy Wedding Anniversary
Happy birthday to you evang Kathy. We love u from christ embassy Shomolu #psalm23 God bless you greatly ma
Happy birthday dearest mum. Thank you for your display of love towards me and my family. Its been 13 amazing years of knowing you and not for once did you stop being of great support. I love you dearly ma. #MotherofStars #celebratingALegend2020