ABUJA MINISTRY CENTRE : RHAPATHON 2020 WITH PASTOR CHRIS on KingsChat Web
RHAPATHON 2020 WITH PASTOR CHRIS DAY 4 The Highly Esteemed Reverend Ray Okocha ministering...  🔘 Through Rhapsody of Realities, the earth shall be full of the knowledge of the Lord. (Isaiah 11:9). God has given you an opportunity to be part of something that is shaking the world.  🔘You are soldier of Jesus Christ. Answer your call. A day will come that the only thing that will be important to you is what you have given to the Kingdom of God and what you have done for the kingdom of God.  🔘 Rhapsody of Realities is a weapon of defense, protecting you and building an hedge around you;(2 Corinthians 10:3-5) 🔘 Rhapsody of Realities is a weapon of offense. The kingdom of heaven is forcefully advancing and forceful men lay hold of it (Matthew 11:12) #CEAMC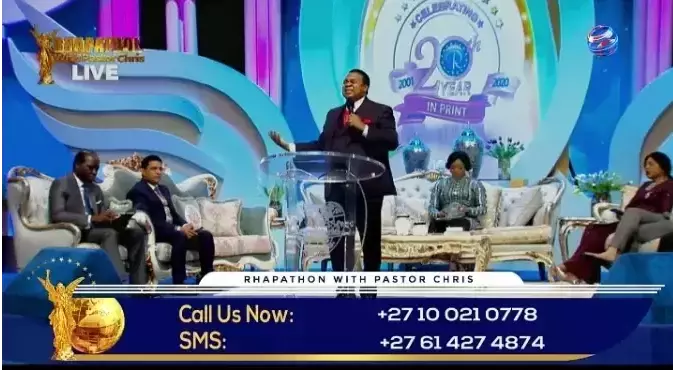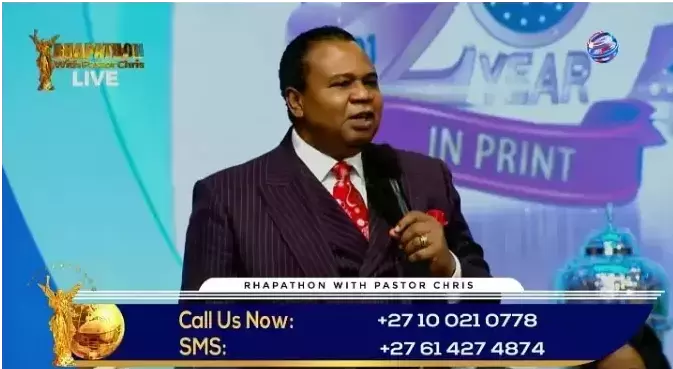 Happy birthday to the very esteemed director of the LMAM Evang ma. Thank you so much ma for who you are and for all that you do. Thank you for your leadership and inspiration. One day in a year is surely not enough to celebrate you. I love you very much ma.♥️♥️♥️😍😍🎊🎊🎁🎁🎈🎈
Happy Birthday Esteemed Reverend Sir. Thank for being an immense blessing and an inspiration to me and many others in Ministry. Love you Sir
My father and Pastor. Meeting you and Knowing was the biggest turning point in my life. My life and Destiny were rewritten as a result. I and my family appreciate you greatly. Happy Birthday sir! We love you most dearly. Pst Ray Okpere
A life changing moment, I am ready for it. #ycph2020 #blwcampusministryrocks.
Happy birthday Rev Sir. Today and always I celebrate you Sir coz you're special. Thank you for being a blessing and an inspiration to me especially. I love you very much Sir.
Happy Birthday Sir, thank you so much for your contagious love and smile you show, loaded, prophetic and inspiring message you deliver. I celebrate Extraordinary Increased Grace in your New year of Perfection.
BRO. NOUSS AND MEMBERS OF MINISTERE DE RECONCILIATION CELL TAKING UP THEIR SLOT IN THE #PCLPRAYATHON2020 PRAYER CHAIN #Prayingnow #Pclprayathon2020 #Iamapriestinoffice #CEChad #CGI
#ycph2020 #blwcampusministryrocks The set time for transformation is here!!!
💝💝💝 SPECIAL BIRTHDAY SHOUT OUT 💝💝💝 Celebrating a Perfect and Passionate Achiever 💃💃💃💃💃 Happy Birthday Highly Esteemed Rev. Ray Okocha Thank you so much Sir for your ever increasing passion for the vision of the ministry and your love leading many to the kingdom of God. We love and cherish you dearly Sir, from all of us in Warri Ministry Centre. #warriministrycentre