@ life is Easy! Happy Birthday dear esteemed Pastor Wale Adenuga! I celebrate the Grace of God in your life. I truly admire your faith. #ceAbulomaGroup #cephzone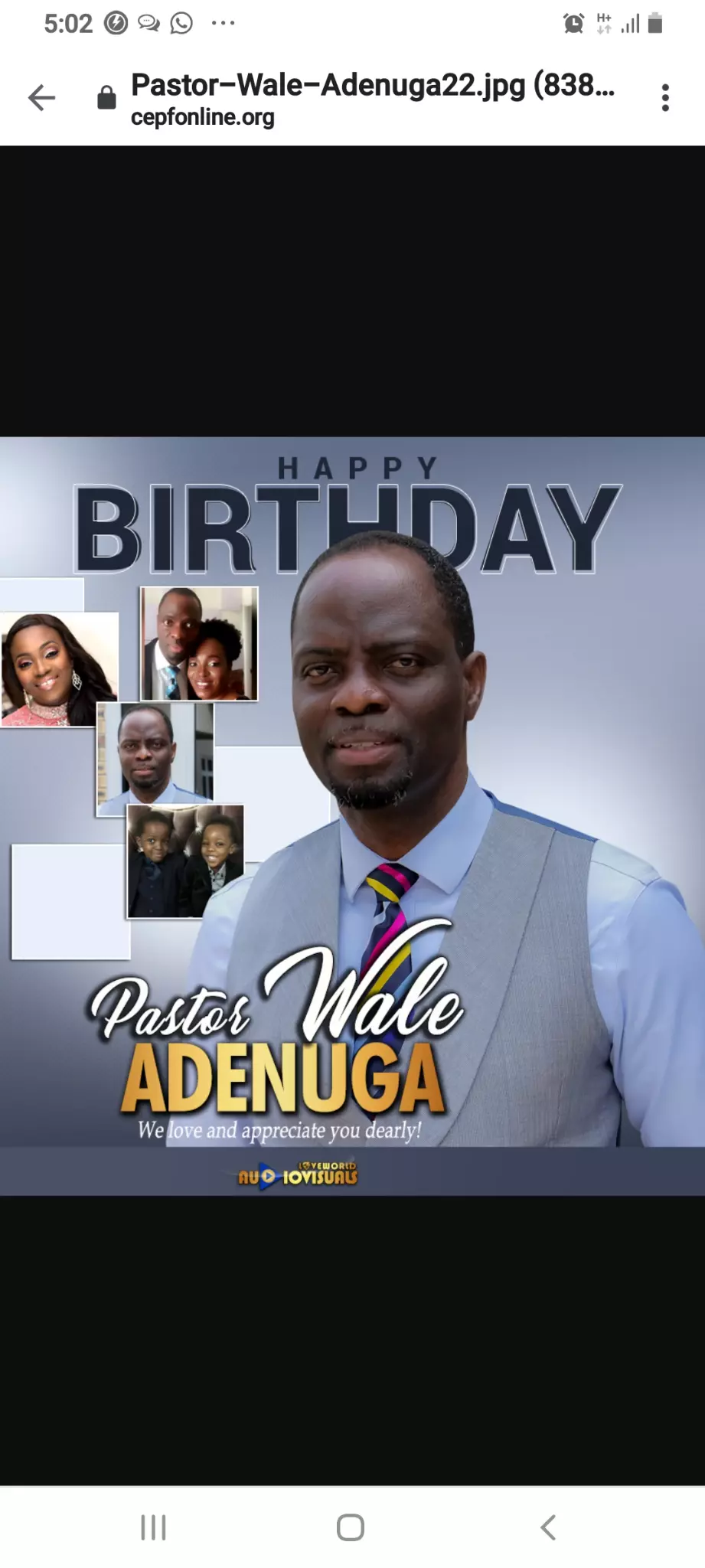 victoriaolawole
commented:
Your page is lovely , I have a business proposition for you ! If you are interested just give it a shot by sending me a dm 🤝
@ life is Easy! Happy Birthday dear esteemed Pastor Wale Adenuga! I celebrate the Grace of God in your life. I truly admire your faith. #ceAbulomaGroup #cephzone2
#iamprayingwithPastorChrisLive #PCLprayathon2020 #prayathon2020 #iamapriestinoffice #CESAZONE2 #kensigntongroupteamnumber7 #ceregentspark
Happy perfect birthday to you Pastor Ma.
DAY 5 GRENADES 🔥🔥🔥🔥 "GRACE HAS DIRECTION,WHEN GOD'S GRACE COMES TO YOU,YOU MUST DIRECT THAT GRACE" HIGHLY ESTEEMED PASTOR AMAECHI UDEAKU #Rhapsody #GlobalRhapathonwithPastorChris #Rhapathon2020
Hearty Congratulations to our Dear Pastor Derek and Pastor Obehi Izekor on the birth of baby Michael-Gadol Izekor!💙❤💙❤