#StillPraying #Day24 There's no sign of slowing down as our Global Prayer Movement powers on! Watch these amazing testimonies and inspiring expectations from brethren in CE Toronto, Canada, as they look forward to their Day of Prayer! Remember, you can participate in the daily prayers via the 'Pastor Chris Live' tab at the top of your KingsChat timeline or via bit.ly/prayathonlivetv. #prayingnow #prayathon2020 #PCLprayathon2020 #iamapriestinoffice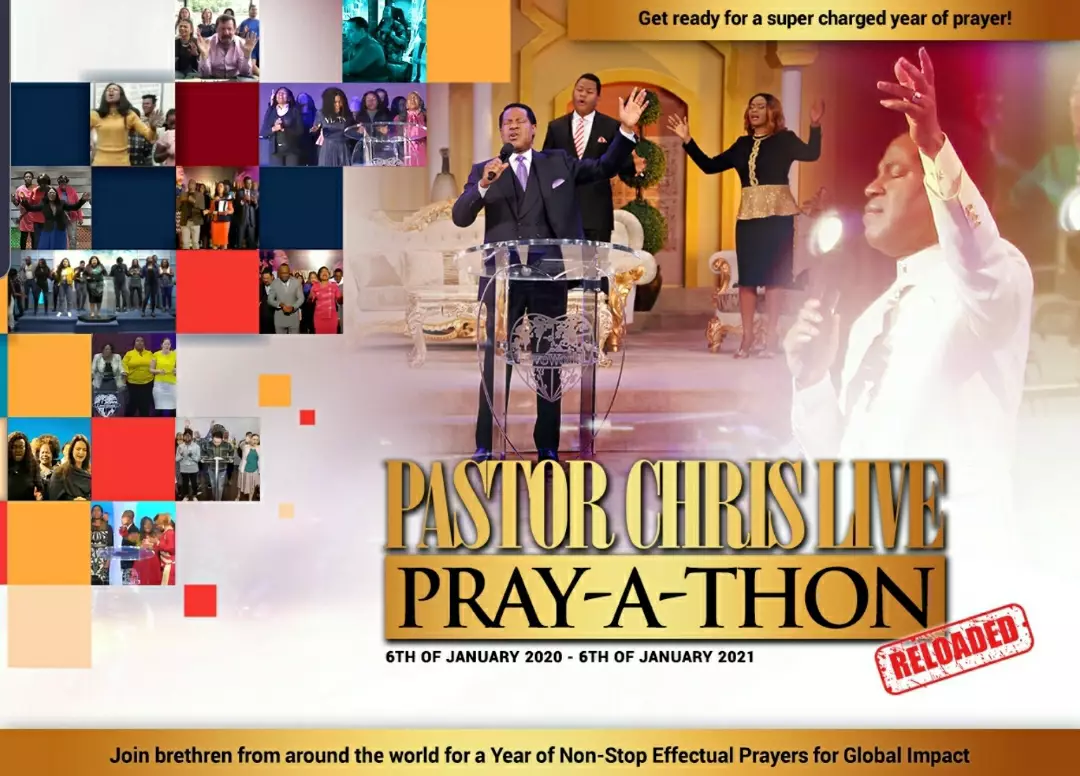 Incessant Prayer = Incessant Answers....Glory to God!
Rhapathon, I share my testimony 'I said to the Lord that I'd like to have slim knees (it felt like swollen) and casted all my cares upon HIM. The Lord helped instantly. It was as though ministering angels went into action as well. The size of the knees is perfect. Glory to God!'
Heaven rejoiced as young people across the world received the glorious Gospel of Jesus Christ through our Campus Prayer & Evangelism Day. #cmprayerandsoulwinningday #soulwinningisfun #blwcampmin #blwukzonea #blwbrunel
The Phenomenal Life (TPL) with Pastor Amaechi Udeaku - S2; Episode 1 Anyone who is born again is not born of a mortal seed. The seed from which you were born is the nature you bear. find out more in this video. More good news! 🙌 The Phenomenal Life is now on terrestrial TVs in Rivers State. Watch on NTA every Wed by 7:30pm -8:30pm & RSTV every Wed by 2:30pm - 3:00pm #cephzone1 #TPL #PhenomenalLife
RHAPATHON RELOADED WITH PASTOR CHRIS. Click https://rhapsodyofrealities.org/sez2 to participate.
FROM YOUR HEART ARE THE ISSUES OF LIFE SO YOU HAVE TO GROW IT WITH THE WORD OF GOD ~ PASTOR CHRIS It's Another Opportunity To Grow In The Word & To Give Someone Else Opportunity Too. Make Every Effort To Be @Church Today Show/Remind Someone Else How To @ www.celvz.org #CELVZ #WEDNESDAYSERVICE #TheYearOfPerfection
Campus Prayer & Evangelism Day 2020 - Highlights The hearts of the leaders were enraptured by the spirit before the were sent out, resulting in Many souls were won! #BLWMedway #BLWUKZoneB