Coming soon this February... Fill in the blank spaces below. Put your name on it! You can make it a reality. Visit www.christembassysoultracker.org and carry out your role as an effective fourth Man. #fourthmanonthego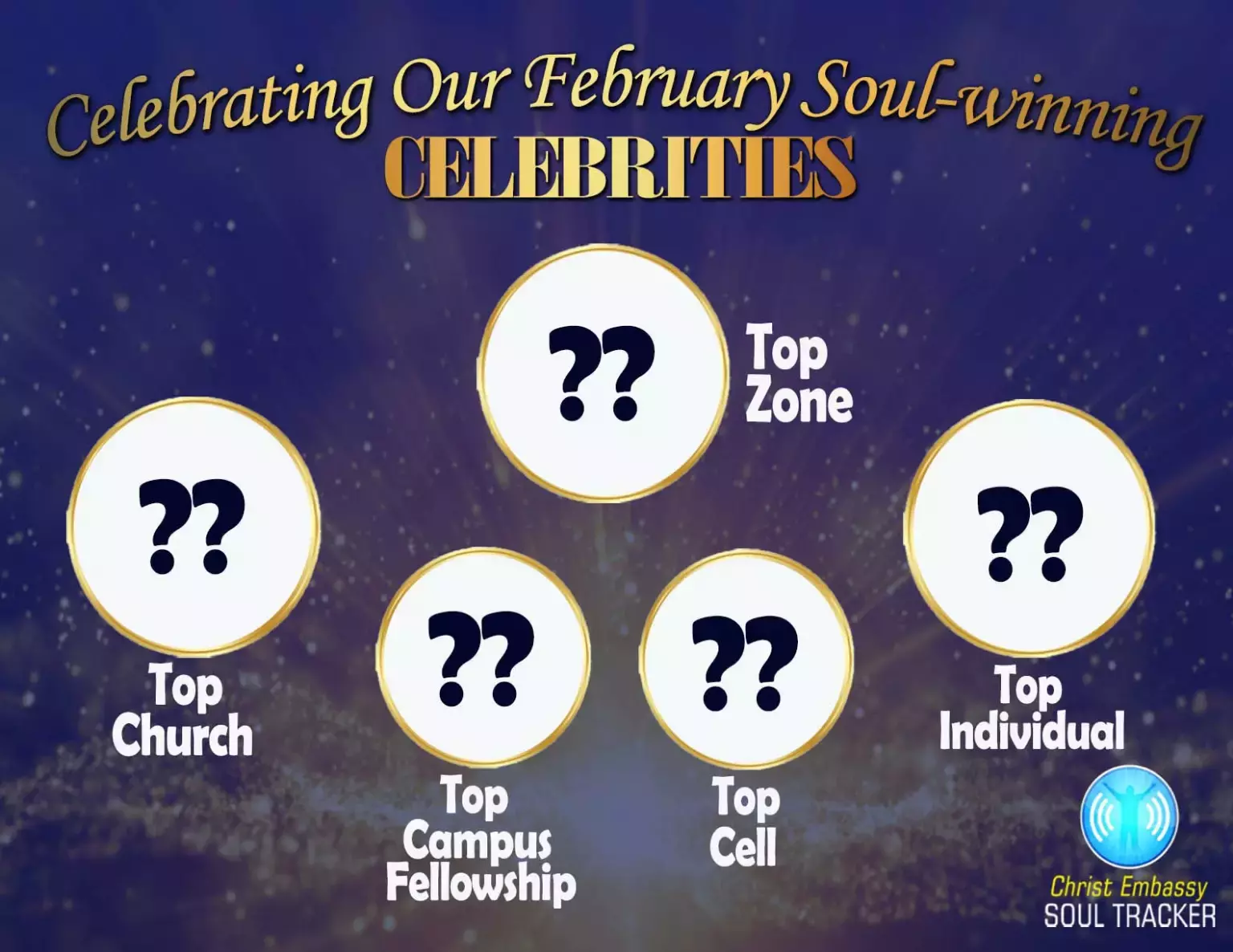 Happening Now -Prayer Rally @ CE Gaborone 1,Botswana Group
Happening Now -Prayer Rally @ CE Gaborone 1,Botswana Group
Happy birthday Esteemed Pastor ma. Thank you ma for living an exemplary Christian Life. Thank you for loving all and being a mother to all. I love ❤️❤️❤️❤️ you always ma.
🔜🔜HAPPENING TODAY🔜🔜 " BEFORE THE BIG 20" A one-Day thought provoking, self defining, capacity development conference aimed at changing the teenage and Youth narrative positively and preparing them for leadership,featuring 2018 FALA Winner,Godwin Ovat. Venue : The Lift Hub,Housing Estate,Marion Road,Calabar Time : 9:00am See you there!!! #FALF #FALA #FALA2020
Happy Birthday Dearest Sister Maggie. The outworking of God's grace in your life causes you to grow and manifest the beauty, character and blessings of his Spirit and it results in supermarket blessings. Enjoy your special day and Year of Perfection. God bless you mightily.
Happening Prayer Rally @ CE Gaborone 1,Botswana Group Acts 12:5 ...but prayer was made without ceasing of the Church #Botswanagroupprayerrally #PrayaThon2020 #cesazone3
Happening Now - Prayer Rally @ CE Gaborone 1,Botswana Group Luke 18:1 And he spake a parable unto them to this end, that men ought always to pray, and not to faint #Botswanagroupprayerrally #cesazone3