Pastor Valentina: WE HAVE A DREAM! That on KingsChat Web
WE HAVE A DREAM! That a light will from the Darkness shine! That no longer will tales bend to the motives of the bearers!! But we will do more than just dream! We will Speak, we will act, We will GIVE! Will you build with us? Super FM…It's more than just a Dream #SuperFM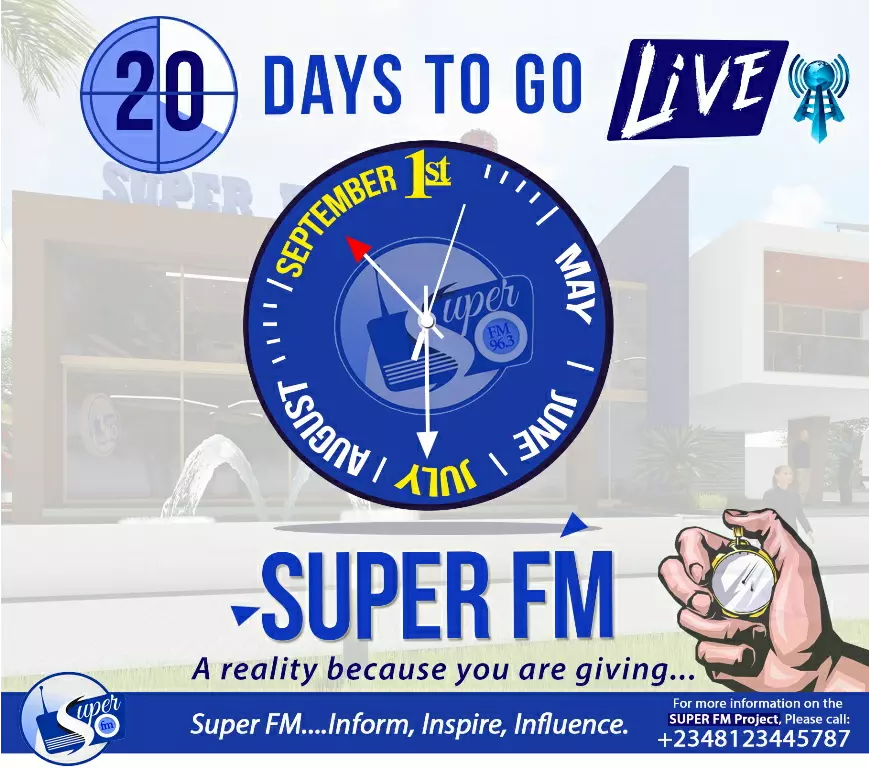 WE HAVE A DREAM! That a light will from the Darkness shine! That no longer will tales bend to the motives of the bearers!! But we will do more than just dream! We will Speak, we will act, We will GIVE! Will you build with us? Super FM…It's more than just a Dream #SuperFM
Photo Highlights of #RON2019 launch in Christ Embassy Uyo. 1 million copies✔✔💯💯 inspiring Moments #CEUYO #RON2019 #SSZ2 #1MillionCopiesADoneDeal
Enrol your ward for the best ever MEZZO mathematics camp meeting and see the amazing transformation...
WE HAVE A DREAM! That a light will from the Darkness shine! That no longer will tales bend to the motives of the bearers!! But we will do more than just dream! We will Speak, we will act, We will GIVE! Will you build with us? Super FM…It's more than just a Dream #SuperFM
Ring the bell, sound the alarm, Shout for Joy!!! Its 1 day to the birthday of the year The ever #dynamicpsy a general in soul winning strategy#1000soulswithpsy.
HAPPENING NOW INTERNATIONAL YOUTH DAY WITH PASTOR SARAH WEALTH OBIAZI #warriministrycentre #warridsc #IYD
#IYD #Teens Ministry #60 days of harvest #Cephzone 3 #AdageorgeGroup #Rumuolumeni Central
Photo Highlights of #RON2019 launch in Christ Embassy Uyo. 1 million copies✔✔💯💯 inspiring Moments #CEUYO #RON2019 #SSZ2 #1MillionCopiesADoneDeal