THIS FRIDAY @8PM EST - YOUTH AMA! 🚫No parents allowed!🚫 ✅No questions off limit! ✅ Join us LIVE in our studio audience or join Us LIVE Online —> We're streaming Globally! THIS FRIDAY 8PM! 77 Ingram Drive, Toronto IG LIVE -@cechurchtoronto YT LIVE - @cechurchtorontonorthyork #AMA #AskMeAnything #CENorthYorkGroup #CENorthYork #RiseandbeHealed #TheYearofPerfection #RECHARGE #YourLoveworld #Torontochurch #Torontolove #lovetoronto #Torontolife #gta #toronto_insta #churchfamily #gtachurch #praise #worship #pastorchris #healingschool #christembassy #loveworld #loveworldusa #lwusa #loveworldtv #CENorthYork #vision2020 #healingschool #jesus #ilovejesus #forgiveness #healing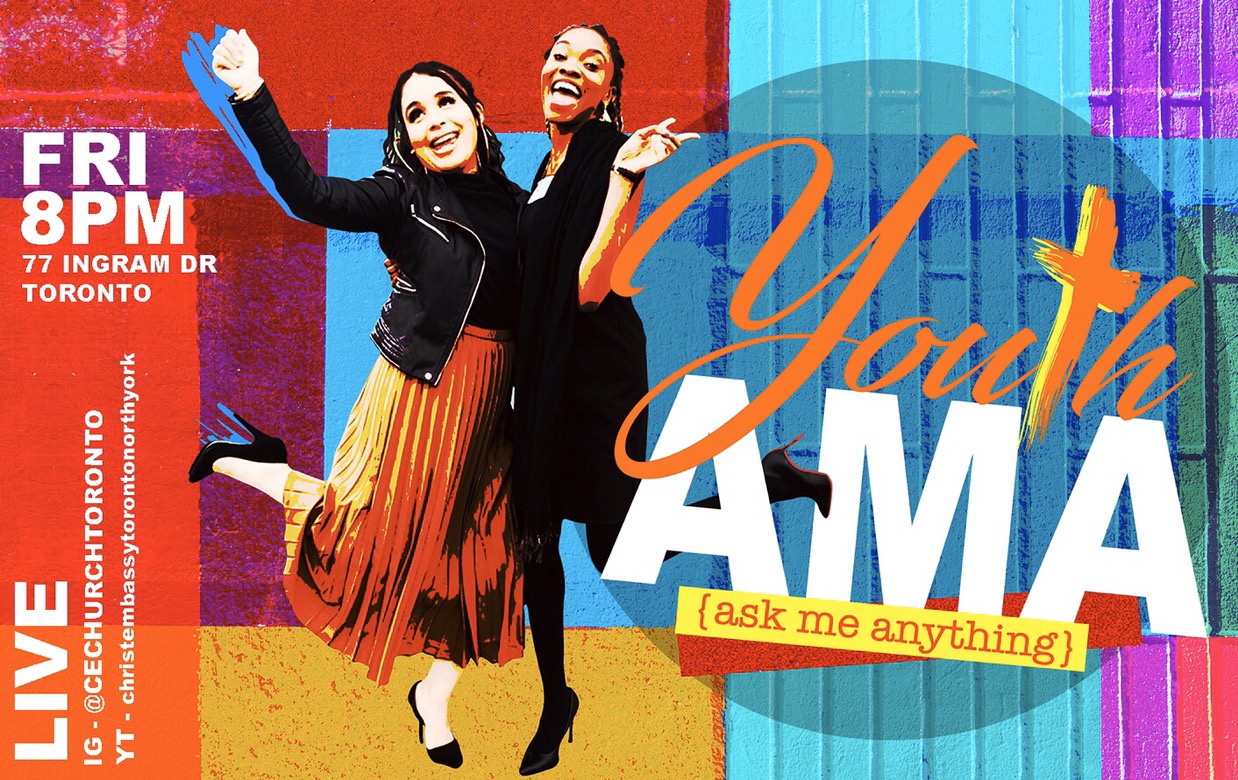 Sis Temi Huios of God
commented:
Glory to God! This program will be instrumental in changing the lives of so many youth!!!
Rain-the divine
commented:
Glory to God, special time for the youth, their lives will never be the same again
#Prayerthon #lwnorthampton #ukzone2
8 soul won today #BLWCAMPUSMINISTRY #BLWSAZONEE #CENTRALGROUP
Are you ready? #HSOPC #autumnsession2020 #healingtothenations #hspn #hspc
The Activist Cell praying now #prayathonwithpastorchris #LWNorthampton #UKZone2
I keep wondering how this kid,found my recording camera,while I was on my ecumenical move.😂😂😂😂😂😂.