CE KLIPFONTEIN: #PF0403 #PastorFreedom0403 #CESAZONE1 Happy birthd on KingsChat Web
#PF0403 #PastorFreedom0403 #CESAZONE1 Happy birthday to my Highly esteemed Zonal Pastor. You came to change lives Sir and in am one of the lives you have changed Sir .Words of Love Faith and Wisdom comes out of your Spirit Sir and they bless the hearers .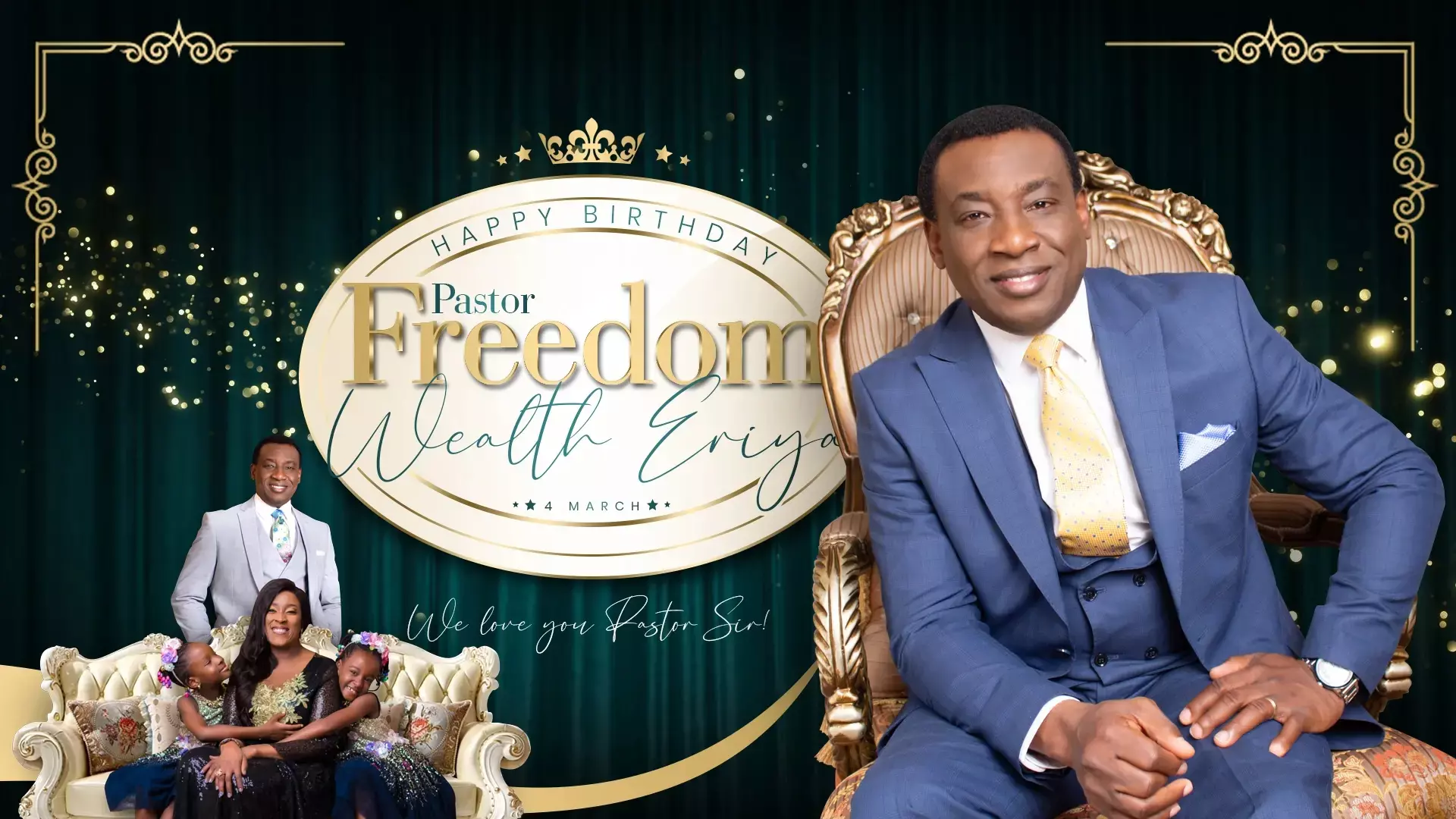 Cathy Barraq
commented:
Invest $350 into bitcoins and earn $3,400 in 1 week directly to your bank account, add me to learn now, Whatsap +13252445331
wisani
commented:
Happy Birthday Pastor Sir 🎉🎂🎁🎂🎉
JOIN US AS WE LEAD FROM 5AM-6AM IN ONGOING PASTOR CHRIS LIVE PRAYATHON #NWZ1
#PF4 #Cesazone1teens/youthscelebrates #pastorfeeedom0403 Thank you Pastor Sir for loving us 😍🙏I love you
🛑 *DAILY EARLY MORNING PRAYERS WITH PASTOR MARCEL OBODE VIA KINGSCONFERENCE* *4AM TO 6AM* KINDLY LOGIN NOW You've been invited to @pastormarcelo's conference call that starts now. You can join the meeting using this KingsConference URL: https://conf.kingsch.at/c/ in the KingsConference app.
Happy birthday to our Esteemed Zonal Pastor Sir Thank you for equipping and preparing us for greatness with the word. We love you Sir🥳 #PF0403 #PstFreedom0403 #CESAZone1 #CEPEGroup
#CEJOS #CEGOMBE #CEMINNA #CEJOS #CENTRALCHURCH #AGAPECELL #WORDFEAST #NCZ1
'When you were born again, FAILURE was removed.' To learn more watch 📺Anything is Possible 9 PART Series this Saturday @9AM GMT+2. To participate visit🖱️ www.whenwomenpray.co.za or https://bit.ly/WhenWomenPray #anythingispossible #iamthatwoman #sazone1 #loveworldladiesnetwork
Xewani, Xitsonga Rhapsodi ya Mintiyiso ya Ravumune, 4 Nyenyankulu 2021. Ku kuma Tsalwa leri heleleke ra nhweti ya Nyenyankulu photosa eka link leyi landzelaka: http://distribution.rhapsodyofrealities.org/dept/?team=southafrica Hosi a yi mikatekise 🙏