LoveWorld Plus: Sinach shares her experience as on KingsChat Web
Sinach shares her experience as a Music Minister at the Healing School Sessions & the Healing Ministry of the Man of God, Pastor Chris Oyakhilome. Watch Day 2 LIVE broadcast of the Healing School Online Prayer Conference now showing on  Loveworld Plus channel! www.loveworldplus.tv/watch Send in your prayer requests: prayerrequest@enterthehealingschool.org #pastorchris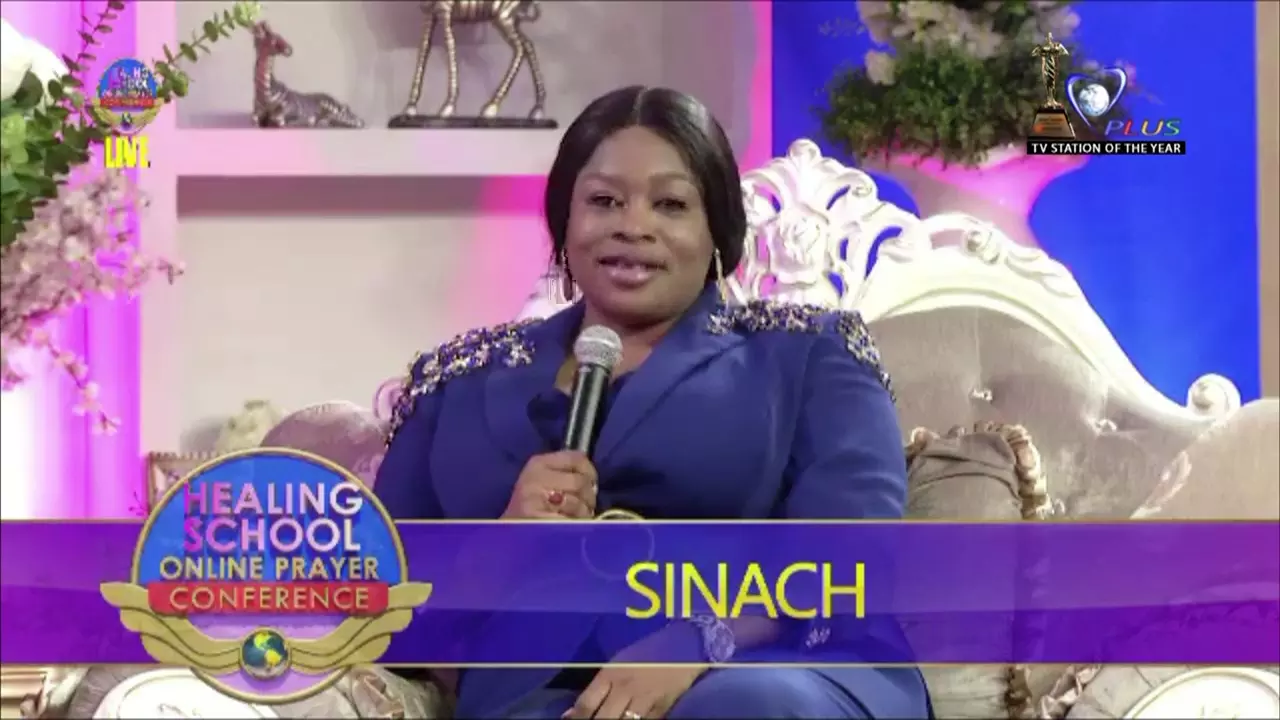 Happening now We are LIVE CE JOS CENTRAL CHURCH NCZ1 Participating in the ongoing Healing school Online Prayer Conference #healingtothenations #hsopc #hspn #autumnsession #CEJOS #GOH #NCZ1 #Nigeria
Happening now We are LIVE CE JOS CENTRAL CHURCH NCZ1 Participating in the ongoing Healing school Online Prayer Conference #healingtothenations #hsopc #hspn #autumnsession #CEJOS #GOH #NCZ1 #Nigeria
Happening now We are LIVE CE JOS CENTRAL CHURCH NCZ1 Participating in the ongoing Healing school Online Prayer Conference #healingtothenations #hsopc #hspn #autumnsession #CEJOS #GOH #NCZ1 #Nigeria
Happening now We are LIVE CE JOS CENTRAL CHURCH NCZ1 Participating in the ongoing Healing school Online Prayer Conference #healingtothenations #hsopc #hspn #autumnsession #CEJOS #GOH #NCZ1 #Nigeria
Happening now We are LIVE CE JOS CENTRAL CHURCH NCZ1 Participating in the ongoing Healing school Online Prayer Conference #healingtothenations #hsopc #hspn #autumnsession #CEJOS #GOH #NCZ1 #Nigeria
Happening live! Participating live! What would you rather be doing now than to join the #HSOPC mind blowing testimonies...
World-Renowned Gospel Music Minister, Sinach, Is Live On Set. It's the Healing School Online Prayer Conference live now on : www.loveworldsat.org/live-tv _ #loveworldsat #hsopc
Participating Live At From The Healing School Studio...
Happy happy birthday Pastor @pstkitayo !! I can never thank God enough for all you do . Thankyou for your investment in me , Im so so grateful . God bless you richly Sir. Love you Pastor ❤️❤️ #PTO2020
Showing Live now on Cloveworld When we come together to pray, we usher in a season of healing, miracles, and blessings. It's the Healing School Online Prayer Conference http://cloveworld.org/news?v=5e43e51fb753bah29liwy1psx #HealingSchool