CELVZ: IMMEASURABLE BLESSINGS @ SERVICE TODAY on KingsChat Web
IMMEASURABLE BLESSINGS @ SERVICE TODAY WITH PASTOR CHRIS ~ Learn to acknowledge the Holy Spirit when you come to church and follow instructions. ~ The word of God created the whole world. God puts his word in our hearts and inspires us to speak those to cause changes in our lives. ~ God ministers wisdom to you through the word. God's word is the wisdom of God. When you meditate on the word of God, you are meditating on wisdom. ~ Wisdom is the principal thing. ~ When you have got the Holy Spirit inside, you fear nothing. #CELVZ #PastorChrisInCELVZ #SundayService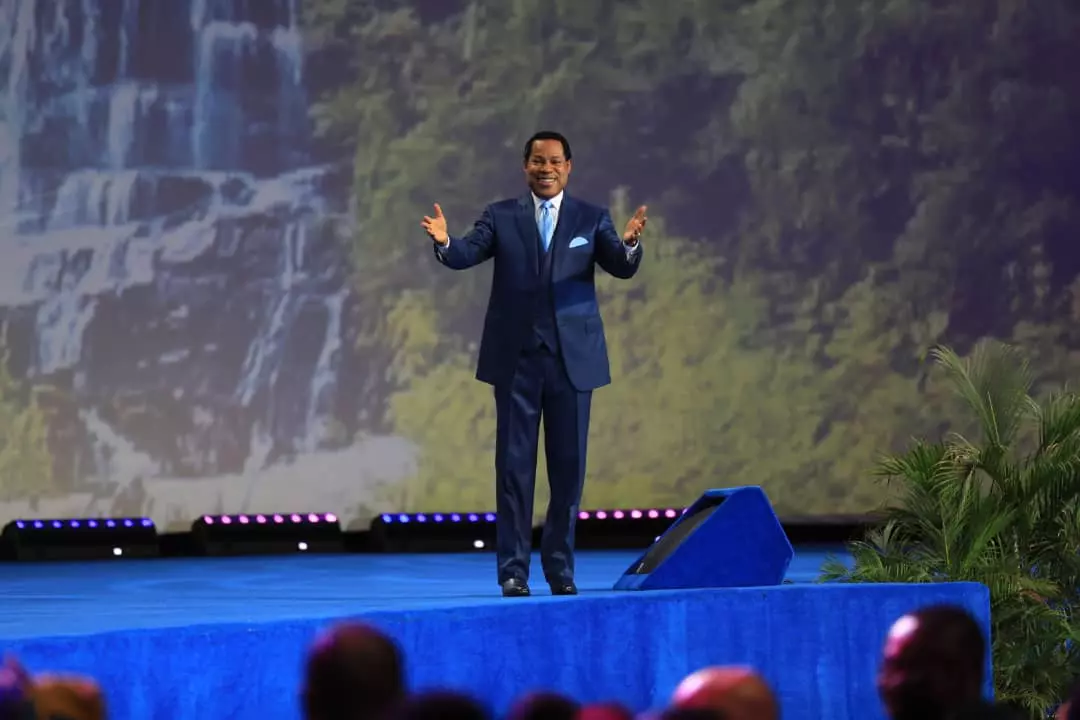 #CEABAKALIKI #SNOBA2020 #SNOBA Sunday service Ministration by pastor Eunice. Topic:fullness of God. Text:John 7 vs 37-38 Evidence of believing in Jesus is, out of the belly of that person shall rivers of living water flow. Eph 3 vs 16-19(fullness of God) John 10 vs 10. The life of Christ,holy spirit and word of God must be in abundance. The totality,fullness of God must be in abundance. If everything about God dwells in you,you re 100% fulfilled,when the totality of God is full in you,it will affect all the areas of your life. Let people see and experience God in you,your presence should draw people to God,talk because you want to make a spiritual sense. Every man who has the wisdom of the word of God,will function effectively in all areas of life. As Christians,we've been called to live the life of faith,therefore,we cannot function without faith"Christ may dwell in us by faith".you cannot walk by faith except you ve the holy spirit. Align yourself with the things of the Lord.
Happening Now SUPER CGI SUNDAY SERVICE ACROSS CE EWCA ZONE 5 Esteemed CGI Director, Pastor Lanre Alabi ministering in CE Nungua Ghana #CGI #EWCAZone5 #UnstoppableChurchGrowth
Happening now!!!! #loveworldchester #couplesclassiquepromo #ukzone1
The train is on move.... with Martin PK, ADA and the cream de la cream... the Highly Esteemed Pastor Tony for a Day of Bliss. Make sure you register and attend. https://www.eventbrite.co.uk/e/a-day-of-bliss-tickets-90949940721?aff=eand
#perfection #amazingpastorsylvester #cesapele #whereGodlives #nsszone1
Rhapsody time? Blessing time L'heure de la Rhapsodie ? L'heure de bénédiction!!! Gloooooooorrrrryyy #EWCAZ4 #CAMEROONDOUALA #CENDOBO #PRAYATHON2020
Happening Now!!! Super Sunday with Esteemed Pastor Magdalene Omagbemi Photo speaks #Supersunday #CEolodi #CEokumagbagroup #warriministrycentre
#CEABAKALIKI #SNOBA2020 #SNOBA. John 1 vs 26. We' ve the fullness of grace,be conscious of the grace of God in your life. Maintain your fullness of grace because it is already in you. NB:You grow in grace by increasing your knowledge of God,participate in the things of God. Grace are of different levels. I' ve a lot of Grace. #GLORYY!.
You are the light of the world...#ukzone2 #dayofblisswithPastorTony #lwsouthampton #PastorMichealEdison-diase