BIG Pst.Prince: #Art2Win #Create2Win #WinCash POETRY: How on KingsChat Web
#Art2Win #Create2Win #WinCash POETRY: How much is enough to sell your conscience? Stand for the truth, don't deny the faith! (Inspired by Your Loveworld with Pastor Chris). 👇👇👇 My bride price was a goat *** I ate my bride price And now I raise my child on empty stomach.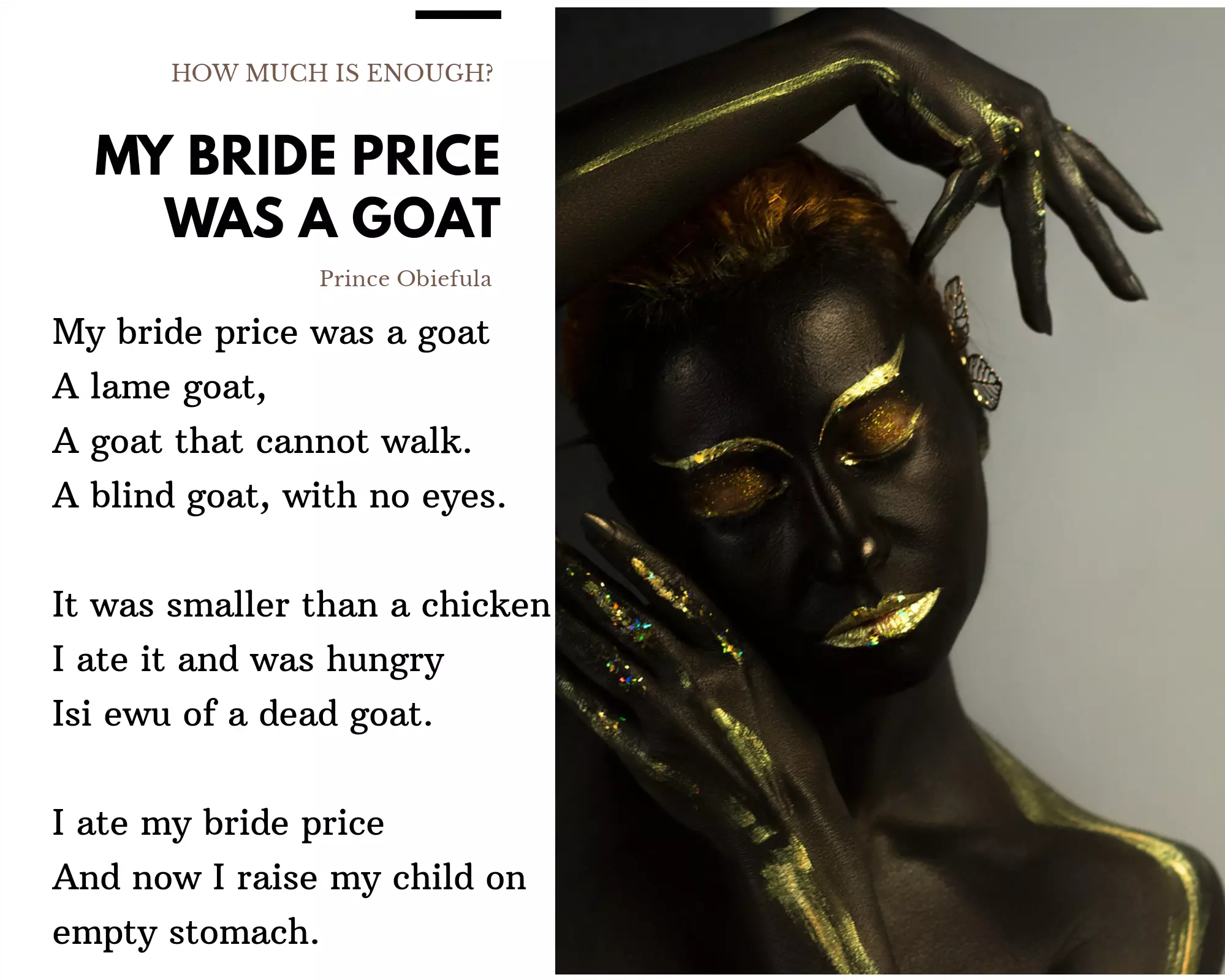 Don't miss this opportunity to RECREATE your World
Happy birthday Pst Tanya Eugine, an ardent follower of our Man of God Pastor Chris. Thank you for being an helper of the war in our region.. Thank you for your love towards God's people. This is your best year ever as the Spirit of God has elevated you. I love you specially.
Thank you Pastor for constantly improving my life with the word and with the investment of your personality. You are God's strategy for me in life and ministry. Happy birthday sir. #CelebratingAKing #KingingtillFirstFlight #HappyBirthdayPastorUyi
Happy Birthday esteemed Pastor Tanya. Glorious things are spoken of thee and of your increase there shall be no end, your testimony is from glory to glory. I love you dearly. #Cecanada
Righteousness is the character of God, it is a free gift. #wordfest2 #wordatwork #CEBrisbane #CEAustralia
Today we celebrate an epitome of Perfection. Happy birthday to our dear Esteemed Pastor Tanya Eugine, CE Vancouver. Thank you for your liquid love towards God's people. We love and appreciate you greatly. #ceedmontongroup #CEVANCOUVER
Counting days to much awaited Recreating Your World Online Prayer Conference, CE Germany WEZ4. Date: Friday 23 Oct 2020 Time: 7pm Kindly Register if you are yet to do so via: https://bit.ly/LLNOct2020 #lln #loveworldladiesnetwork2020 #recreatingyourworldoutreach #WEZ4
HAPPY WEDDING ANNIVERSARY SIR and MA!
Born Righteous!! Born of the Word!! I have righteousness inputted to my Spirit!!! #WordFest2 #Wordatwork #WatchonPCDLTV #DSPUKZone3 #cedagenham