Happy birthday I love you. You are blessed and highly favoured.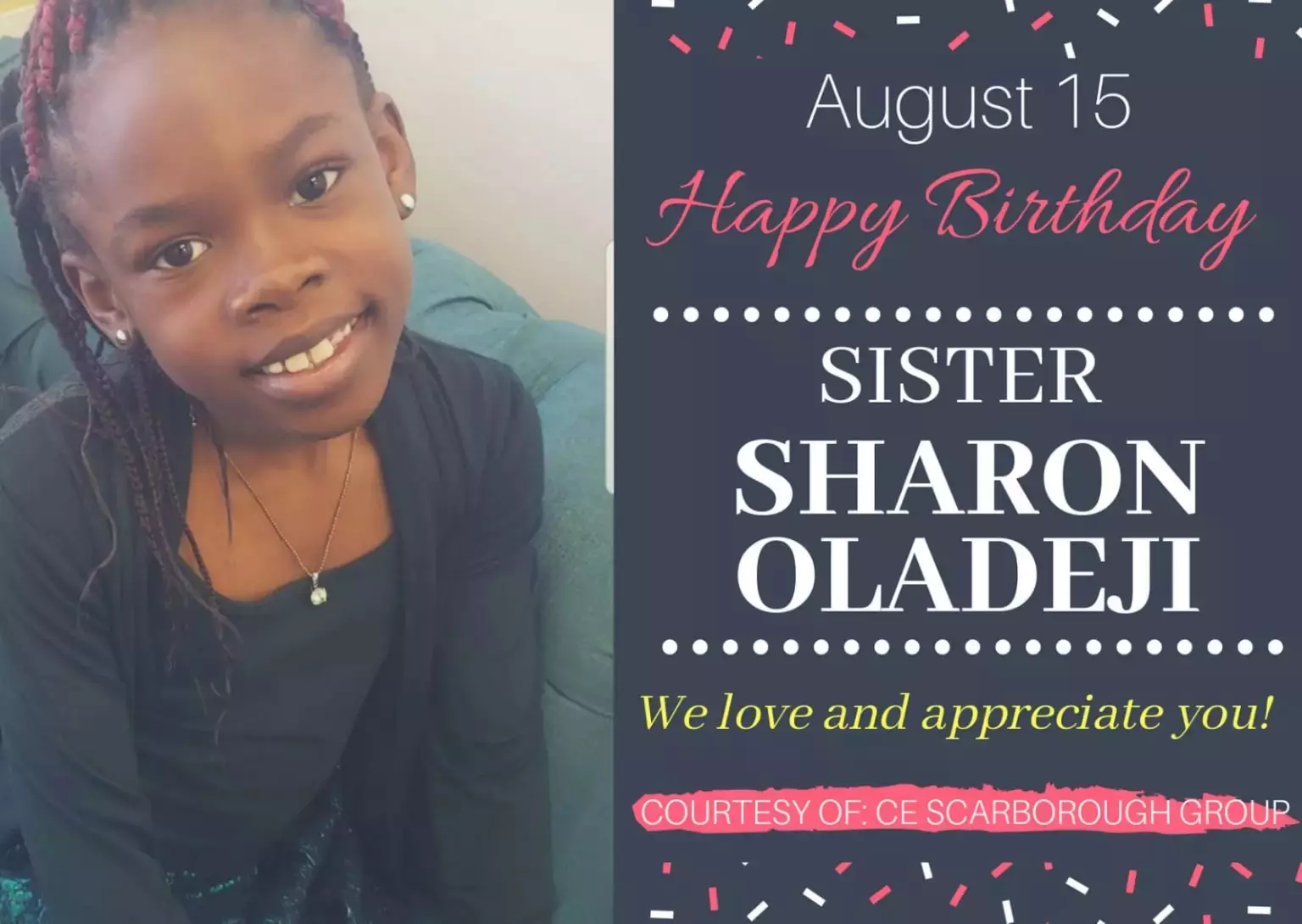 Rosaline Huios of God!
commented:
Happy blessed birthday sis Sharon. Great and glorious things are spoken of you. Continue to shine and grow in the wisdom of God. You're blessed! Enjoy your day, we love you❤💖.
Happy Birthday Dear Brother Archibong Archibong: full of the Spirit and Faith, tough talking, looking but full of love and very kind. Welcome to a fantastic year of a thousand times greater.
Happy Birthday our Esteemed Reverend Tom, Spiritual coach and God's General of reverence. Glory to God for your long life and may you be blessed with many years to come of leading global Evangelism!
Happy Birthday most Esteemed DAD... Its a whole new journey of peace, calmness, beauty, persistent of excellence and praise... Enjoy every moment 🎂🎂🎂
Happy birthday to my supernatural father!! My one and only Rev. Tom Amenkhienan♥️every other Reverend must be my Reverend 😉🕺🕺words cannot express the way i feel anytime I'm around my father 🤗A man full of unending love💯♥️Happy birthday to the Jehovahdoer General.Gbé body éhh
God willing, I will move forward to further understanding after this convention..!!!yea,am super excited. #TheHavenConventionwithPastorChris #THC2019 #TheHavenNation #TheHavenZoneZB1 #TheHavenTextilemill
The risk of faith ends the struggle #TheHavenConventionwithPastorChris #THC2019 #TheHavenNation #TheHavenZoneB1 #THNJesseChapter
We celebrate God's General, A Hero of Faith! Join us today by 2:00pm on www.loveworldradio.fm You can download the app using Ref code : LWR #R815 #REVTOM #CELEBRATINGREVTOM
Celebrating the inspiration of dedication and devotion to serve Happy Birthday DAD...
Count up to August 27 #TLB2708 #TLBGOLDENJUBILEE #LaLumiereEstCinquante #Cebayelsa #Nsszone1