✨✨We are Live Now for the Grand Finale: Your Loveworld Specials Season 3 phase 3 with our dear Man of God Pastor Chris ✨✨ *Loveworld USA HD link --->* www.loveworldusa.org *YouTube Link --->* https://youtu.be/72e3GHv722w *LiveTV Mobile Web Link --->* https://livetvmobile.org/ God bless you! Tune in now.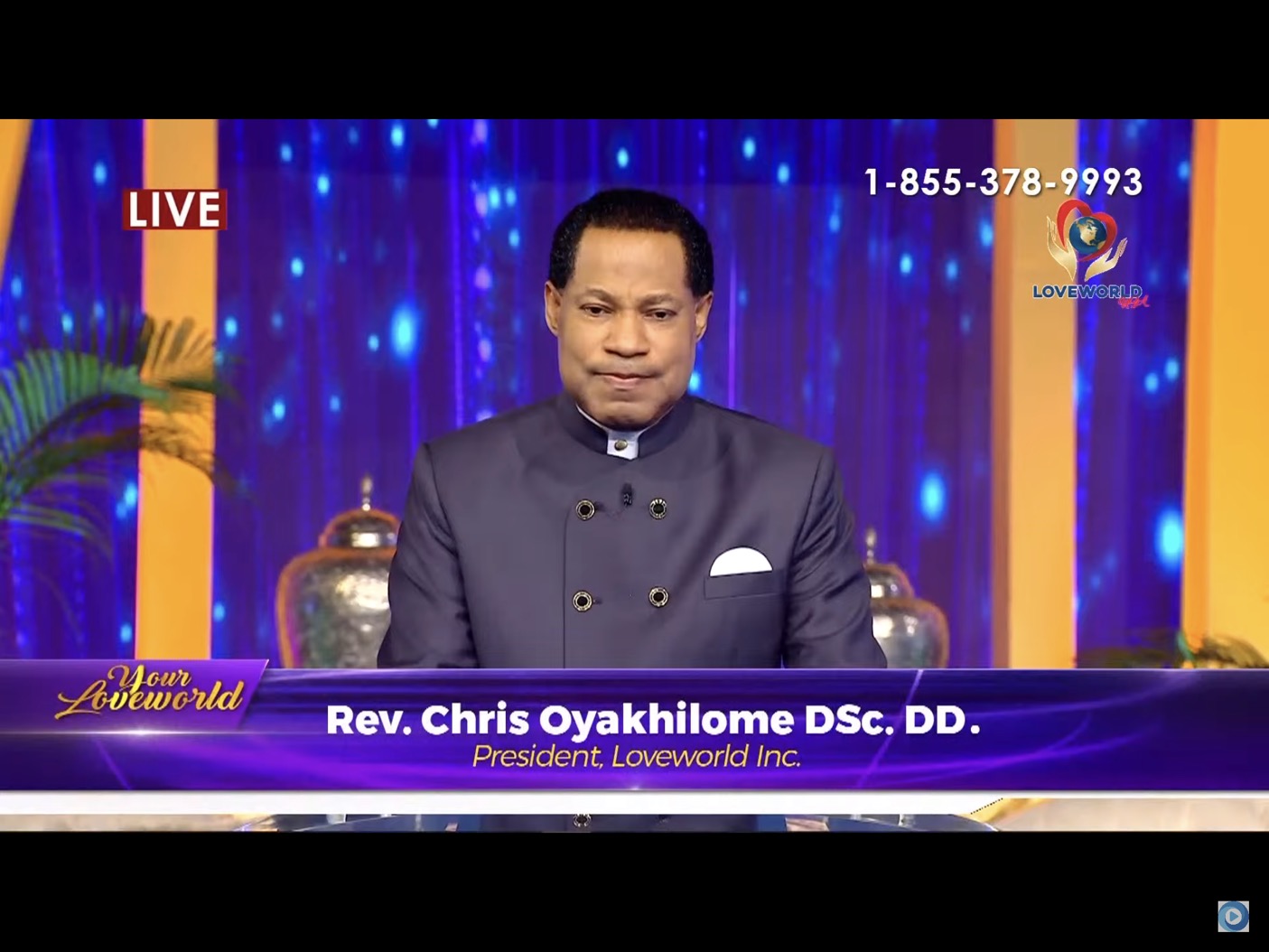 IT'S THE GRAND FINALE OF YOUR LOVEWORLD SPECIALS WITH PASTOR CHRIS, SEASON 3, PHASE 3 (DAY 5) This is one section you don't want to miss💃🏻💃🏻 Available in 3001 Languages of the world. Streaming live in Lingala Language. Participate live @www.tniglobal.org and on the TNI mobile app @https://app.tniglobal.org with your family and friends. God bless you.  #YourloveworldSpecials  #TNIGLOBAL #monthoftruth  #prayingfornations
#yourloveworldspecial #phase3 #season3 #day5 #praython2021 #pclprayathon2021 #iamapriestinoffice #UKZ1R1 #myyearofprepration #mymonthoftruth
FINAL EPISODE OF YOUR LOVEWORLD SEASON 3, PHASE 3, WITH PASTOR CHRIS.💯 The glorious Loveworld Singers leading a rapturous worship and praise, as the global audience sing along the rendition 'You are by Everything'. Connect now with your loved ones via www.healingstreams.tv or on the Healing School mobile app. God bless you.
This is LoveWorld News UPDATE! 'YOUR LOVEWORLD SPECIALS' (SEASON 3, PHASE 3) GRAND FINALE LIVE! www.pastorchrisonline.org The man of God, Pastor Chris, is ministering now. Tune in to any LoveWorld TV station or log on to www.pastorchrisonline.org, www.pcdl.tv now to participate live. You can also watch via the LoveWorld News SuperUser story on KingsChat. Spread the word! Stay tuned for more UPDATES. |Like| |Comment| |Share| #YourLoveWorldwithPastorChris #YourLoveworld #LoveWorldNews
PASTOR IS LIVE! CONNECT NOW JOIN PASTOR CHRIS FOR YOUR LOVEWORLD SPECIALS SEASON 3, PHASE 3 GRAND FINALE ON LOVEWORLD RADIO ... Listen via: www.loveworldradio.fm Or download our app #yourloveworld
🌟WE ARE LIVE🌟 Watch Your Loveworld Specials, Season 3, Phase 3, Day 5 Website: https://loveworldcan.ca/ #cecanada #ceottawa #YourLoveworld