IT'S FEW HOURS TO THE HIGHLY ANTICIPATED GLOBAL DAY OF PRAYER WITH PASTOR CHRIS! The highly anticipated Global Day of Prayer with our dear man of God, Pastor Chris, commences tonight! Get ready for a special time of Prayer, Intercession, Healing and Miracles. Invite everyone! Streaming live on prayer.rhapsodyofrealities.org/nez1 and all social media platforms #cenez1 #gdop #gdopwithpastorchris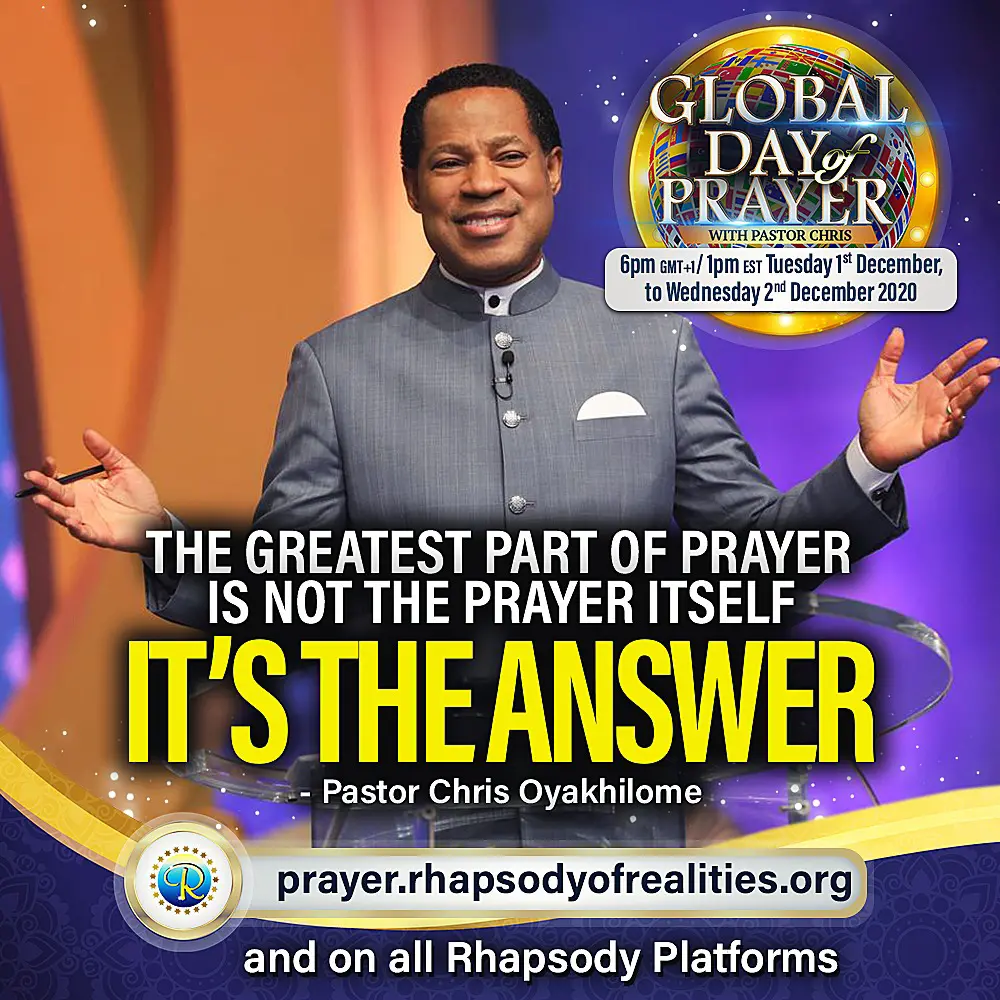 Away from home and every distraction 😊 just yourself and loved ones enjoying the bliss and serenity of these cozy locations; refreshing spots for relaxation and creativity..... Hurry now and make your bookings. Airflourish, your sure tour guard!
♦️ GLOBAL DAY OF PRAYER with Our Dear Man of God Pastor Chris commences today by 5pm GMT and 🛑WE ARE FASTING till 6pm today. Showing live on all LoveWorld Networks and ministry platforms. Don't miss out!! #GDOPwithPastorChris #CeAccraGhanaZone
It's happening today, are u ready
A big Thank You To Our TV Stations Sponsors For The GDOP #EWCAZ3 #Zone
GDOP Is Going To Be On Terrestrial TV Stations A big Thank You To Our TV Stations Sponsors #Zone #EWCAZ3
Happy New Niceness Month of December! It's Global Day Of Prayer today with our dear Man of God, Pastor Chris Oyakhilome Ph.D Dsc DD. Join us as we make power available, Dominating everywhere.
GDOP Is Going To Be On Terrestrial TV Stations A big Thank You To Our TV Stations Sponsors #Zone #EWCAZ3
GDOP Is Going To Be On Terrestrial TV Stations A big Thank You To Our TV Stations Sponsors #Zone #EWCAZ3
GDOP Is Going To Be On Terrestrial TV Stations A big Thank You To Our TV Stations Sponsors #Zone #EWCAZ3